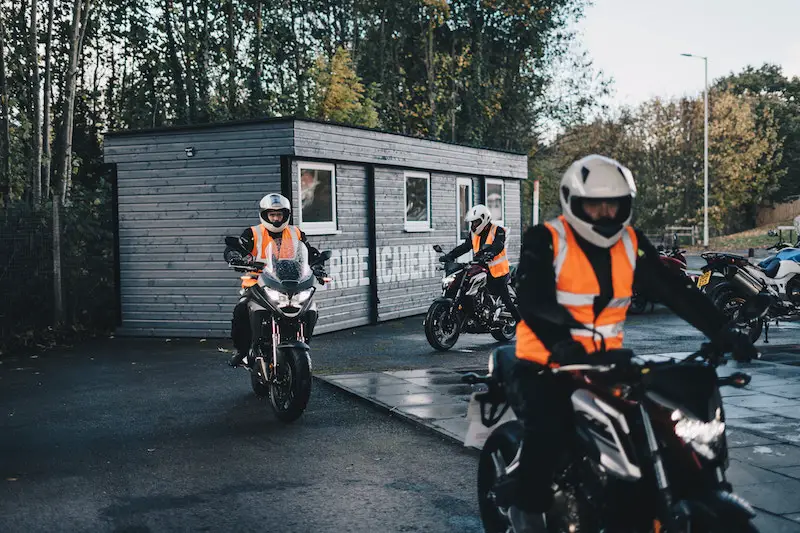 Despite being loads of fun, riding a motorcycle is considered to be dangerous. You're more likely to get injured, or even die, if you're involved in a crash on a motorbike. This can be due to a number of reasons, including lack of skill, poor gear choices, and little protection at high speeds.
Motorcycles aren't something you can just hop on and ride safely. There are skills involved in learning how to properly and safely operate a motorcycle. Thankfully, motorcycle safety courses are available in most cities around the world for people interested in learning to ride.
Should You Take a Motorcycle Safety Course?
In this post, let's take a look at whether or not you should take a motorcycle safety course. We'll break down the costs, what you need to start riding, what you'll learn, and the other benefits of motorcycle safety courses. Let's jump right into it!
What Motorcycle Safety Course Should You Take?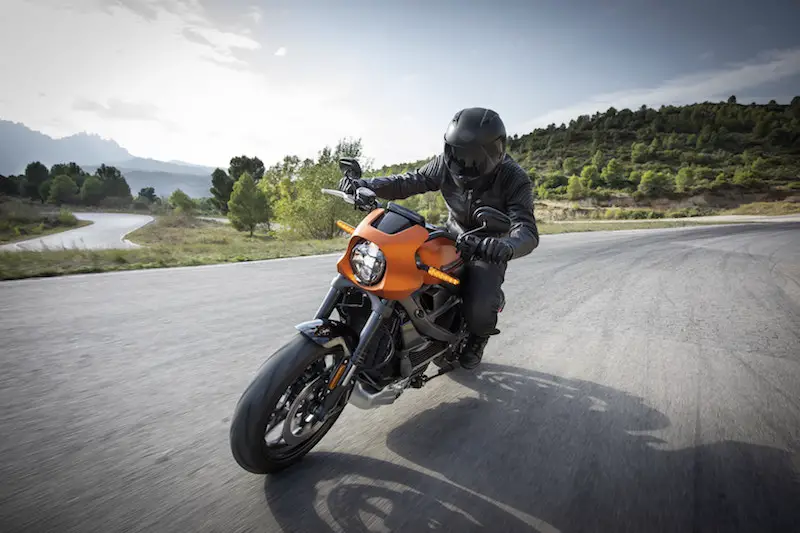 In North America, some states require new riders to take a motorcycle safety course in order to get a motorcycle license. For example, California requires all riders under 21 years old to take a course. In Ontario, Canada you're unlikely to get insured as a younger rider without completing a course.
Through these courses, it's also possible to obtain the intermediate motorcycle license. This saves riders the time and hassle of having to get a license through the local transportation authority. Whether or not this is the case for your local area, it's still a good idea to take the course.
Both new riders and experienced riders looking for a refresher will benefit from these motorcycle safety classes. Upon graduating, you'll feel safer on the road and have a better grasp on the motorcycle controls. Not only will you be safer, everyone around you will be safer as well.
When it comes to choosing the right motorcycle safety course, it's a good idea to start your research online in your local area. Look for courses that have the Motorcycle Safety Foundation, or MSF, designation. Alternatively, look for courses offered by your local transportation authority or college. Always read reviews online and don't hesitate to contact any course with questions you may have.
What Does the Motorcycle Safety Course Teach You?
At the motorcycle safety course you will learn the basics of riding a motorcycle without having to practice on your own bike. These basics include how to safely mount and dismount the motorcycle, how to start the engine, and the best stance when stopped. You'll also learn how to manoeuvre the bike, how to brake safely, and how to handle tight curves or obstacles.
Most courses start with a classroom portion. This teaches you the practical aspects of motorcycle safety. The following days are spent on the motorcycle itself, learning how to physically ride the bike safely and effectively. These courses are typically done in a group setting with people that have a wide range of riding experience.
How Much Do Motorcycle Safety Courses Cost?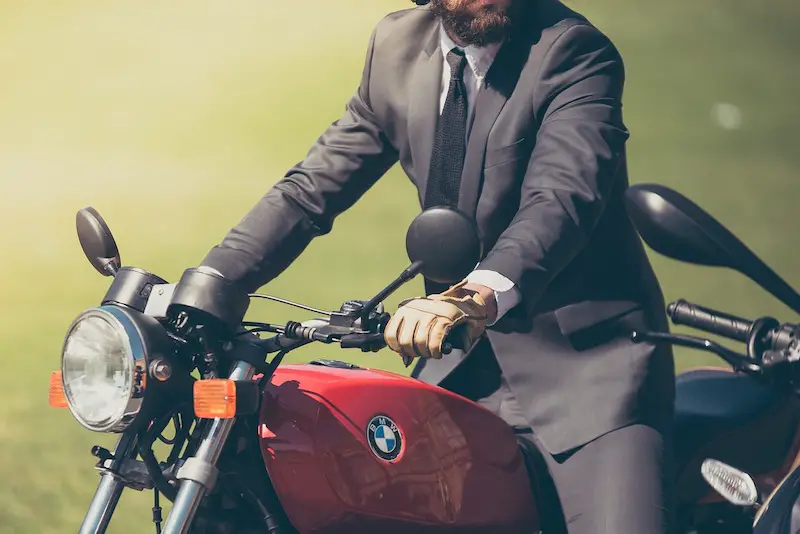 Depending on where you're from, you can expect to spend between $200 and $500 on a motorcycle safety course. This is a considerable investment upfront. However, graduates from these courses enjoy better insurance rates.
Riding a motorcycle isn't a cheap hobby by any means. If you don't have the budget to afford a course or the proper motorcycle safety gear, consider waiting and saving more money. It's important to be prepared as best as you can before heading out onto the road with your own motorcycle.
How Old Do You Need to Be to Take a Motorcycle Safety Course?
In most places there isn't an age limit for the motorcycle safety course. However, you'll have to meet the age requirements for getting a motorcycle license in your city, state, province, or country.
Depending on where you're from, it's possible to take a safety course starting at 14 years old. Other places will have licensing requirements that prevent you from taking the course until you're 18 or older. If you're too young, you still might be able to take the course with a signature or permission from your parents or guardian.
Do You Need to Know How to Ride a Motorcycle?
No, it's not necessary that you know how to ride a motorcycle before taking a safety course. However, you should know how to ride a bicycle as you'll have to balance the motorcycle while it's in motion.
During the course, it's likely you'll be asked about being able to ride a bicycle. If you're not able to ride a bicycle and balance the motorcycle, you'll need to take a different course beforehand. Not having ridden a motorcycle at all isn't a big deal, hence the nature of the course.
What Gear Do You Need For the Motorcycle Safety Course?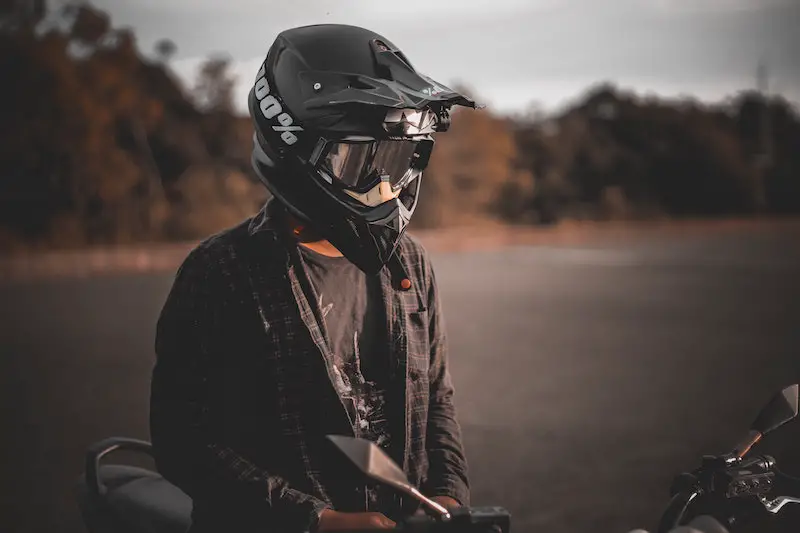 You will definitely want to have the basic motorcycle safety gear before starting the course. This includes a motorcycle helmet, motorcycle gloves, motorcycle jacket, and proper motorbike boots. Most courses will require you have this gear and it's important to have when it comes to riding safety.
Long pants, typically jeans, will also be required during the lessons. Some locations might have gear for you to rent or borrow, although it's better to have your own. Any exposed skin should be covered, your boots should cover your ankles, and you'll want full-fingered, armored gloves.
Nothing is more important than your personal safety when it comes to riding. Always wear the right gear all the time, whenever you're on the bike. You don't want to take any chances with your life out on the road.
How Long Does the Motorcycle Safety Course Take?
There are a variety of different safety courses to choose from. Each course will have its own time-frame, depending on what you signed up for.
Typically, the most basic courses cover a weekend time-frame. This includes an in-class lesson on Friday, with Saturday and Sunday being full day riding lessons. It's also possible to take evening courses during the week depending on what's available.
Specialized courses, or those teaching advanced skills, will have a longer time commitment. At the bare minimum, you can expect to spend 15-20 hours learning how to ride a motorcycle.
What Are the Benefits of a Motorcycle Safety Course?
There are a number of benefits to completing a motorcycle safety course. The first being that you will learn how to safely operate a motorcycle and ride defensively. This keeps you safe and gives you confidence to take your own motorbike out on the road.
Graduating from the course doesn't turn you into a good rider. It's simply teaches you the foundations of riding a motorcycle so that you don't kill yourself the first time you take the bike out. Always focus on improving your skills and always pay attention when you're on the road.
The other major benefit to taking these courses is the discount you get on insurance. As a new rider, you can't avoid the higher insurance premium that you'll end up with. Taking a safety course helps to offset the cost of this premium and makes it more affordable for you to start riding.
Depending on your age, insurance companies might require that you take a safety course. In some places, it's required by everyone that's interested in getting a license. Regardless, taking the course will give you the confidence you need to safely operate a motorcycle on public streets.