You can't argue against the fact that we pay A LOT for motorcycle insurance in Ontario. This is primarily based on the risks of riding a motorbike.
In this post I want to go over why motorcycle insurance is so expensive in Ontario and share some tips on how to get a better rate.
Rates are unreasonably expensive for younger and new drivers. Unfortunately, they don't become much more affordable even as you gain experience. After 5+ years of riding you might start to see your rates at a more reasonable amount.
Until then expect to pay between $50 and $500 per month. The amount depends on your bike, license type, and driving record.
Let's take a look at why people in Ontario pay so much for motorcycle insurance and what can be done about it.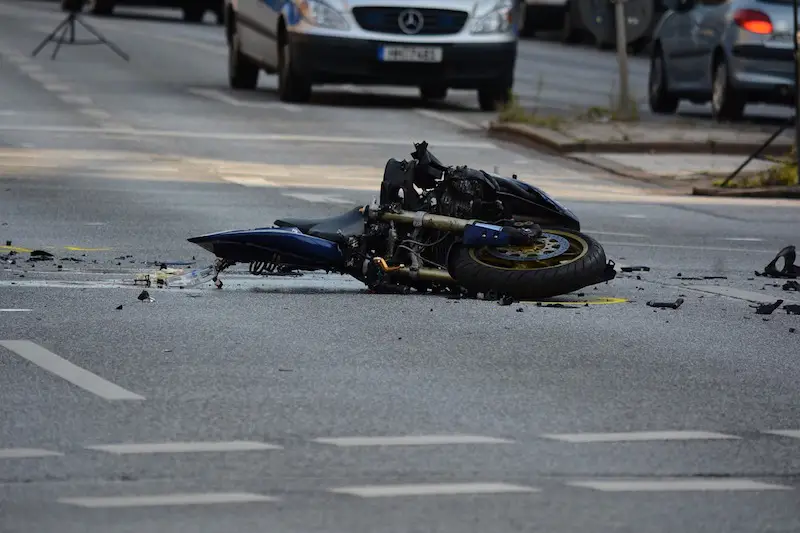 Why Motorcycle Insurance is So Expensive in Ontario
All motorcycle insurance rates in Ontario are calculated based on your exposure to risk as a rider. It's not the damage to your bike that the companies are insuring – it's the damage that can be caused to you as an individual in case of an accident.
When a car collides with another car there are a lot of precautions in place to keep drivers and passengers safe. Along with the steel cage that cars are made from, there are seat belts, airbags, and a number of other safety devices.
When a car collides with a motorcycle there isn't much a motorcyclist can do to increase their safety. Wearing a helmet and proper gear can provide some protection in lower speed impacts or accidents. At higher speeds this safety gear becomes exponentially less effective.
This higher risk of injury along with the higher number of accidents and population density leads to the higher premiums that riders pay. In Ontario there are also minimum coverages set by the province that are required for both automotive and motorcycle insurance.
Included Insurance Coverages
Ontario motorcycle insurance companies don't have a choice but to include these coverages. The provincially regulated coverages must be included in every insurance policy offered. As you might have already guessed, the cost for these coverages is passed on to you as the policyholder.
Thanks to the extensive healthcare plans in Canada any acute injuries received from a motorcycle accident are covered. Beyond this insurance companies have to cover the costs of additional treatment, rehabilitation, and other medical related expenses.
Many of these expenses aren't covered the Ontario Health Insurance Plan, or OHIP, so the insurance companies have to pay. There are a number of additional fees and costs in Ontario, such as a healthcare levy designs to reimburse the government for the medical care that's provided for victims of an accident.
Due to the population of Ontario, specifically the density of Southern Ontario, the province pays for more than 50% of these levies and additional fees. This is why both motorcycle and automotive insurance is so expensive, especially in Toronto and the surrounding area.
The Risk of Riding a Motorcycle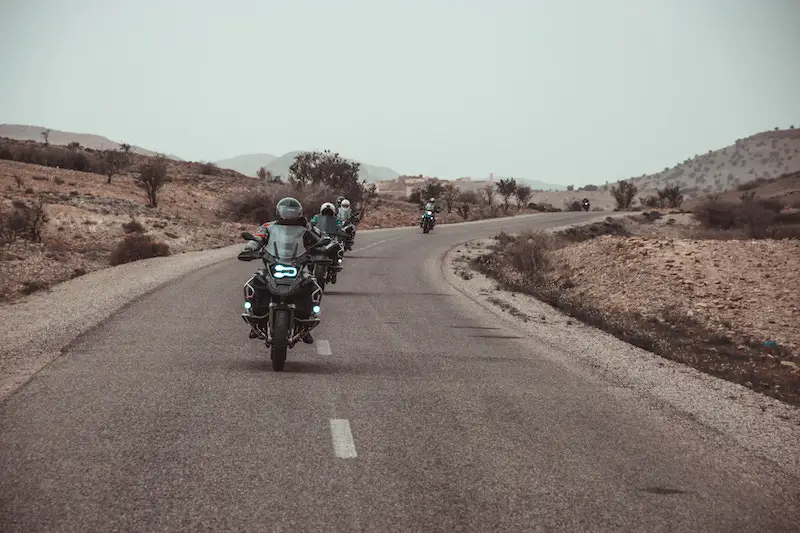 Apart from the healthcare costs and provincial levies, riding a motorcycle is inherently dangerous. As mentioned above, this is mainly contributed to the ineffectiveness of protective motorcycle gear at higher speeds.
Compared to driving a car, motorcyclists involved in any collision or accident are at least 3 times more likely to be injured or hurt. It's extremely likely that a motorcyclist will suffer a serious injury in a collision where a car driver isn't injured at all.
The scariest fact is that riders are 5 times more likely to die as the result of a collision or accident compared to someone driving a car.
All of this puts a strain on the healthcare system in Ontario. This leads an individual involved in a motorcycle accident costing the province up to 6 times more for treatment in healthcare.
Nowhere else in Canada is there a higher population density as in Toronto and Southern Ontario. While there might not be more accidents per 100,000 people, the frequency of them is higher given the population.
These accidents put a strain on Southern Ontario hospitals compared to places like Thunder Bay or Ottawa where there are significantly less people riding.
What Else Influences the Cost of Motorcycle Insurance in Ontario?
Along with the healthcare costs there are other expenses associated with insurance premiums for motorcyclists in Ontario. Riders have an increased risk of serious injury in case of an accident or collision. This results in higher monthly premiums.
Accident benefits coverage in Ontario is mandatory. This coverage is included on every motorcycle insurance policy (it's the same for car insurance).
These are the benefits that are jacking up the prices for drivers of both cars and motorcycles. Let's take a look at those benefits. This will give you a better idea of why you're paying so much for insurance in this province.
Medical, Rehabilitation, and Attendant Care Benefits
There are medical, rehabilitation, and attendant care expenses that aren't covered by OHIP. These expenses would include costs for prescription drugs, counseling, physiotherapy, medical transportation, and chiropractic care.
In Ontario these expenses require a mandatory minimum coverage of either $1M for catastrophic injuries and $65,000 for non-catastrophic injuries. Other provinces and most US states don't require these coverages. This results in a significantly lower insurance premium.
Income Replacement
Another one of the accident benefits is income replacement. This will replace your income should you be unable to work as a result of injuries suffered from a vehicle collision.
In Ontario the basic amount for income replacement starts at $400 per week or $20,800 per year. These benefits can be extended for catastrophic injuries that result in the inability to return to work.
Other Insurance Benefits
There are even more mandatory accident benefits required in Ontario. These include caregiver benefits, home maintenance expenses, and death/funeral benefits.
Insurance claims for motorcyclists in Ontario are much higher then those made by car users. This has a negative impact on the premiums that riders are paying in the province.
These additional benefits along with the healthcare costs associated for Ontario motorcycle riders continue to keep the premiums inflated.
How to Lower Your Motorcycle Insurance Rates in Ontario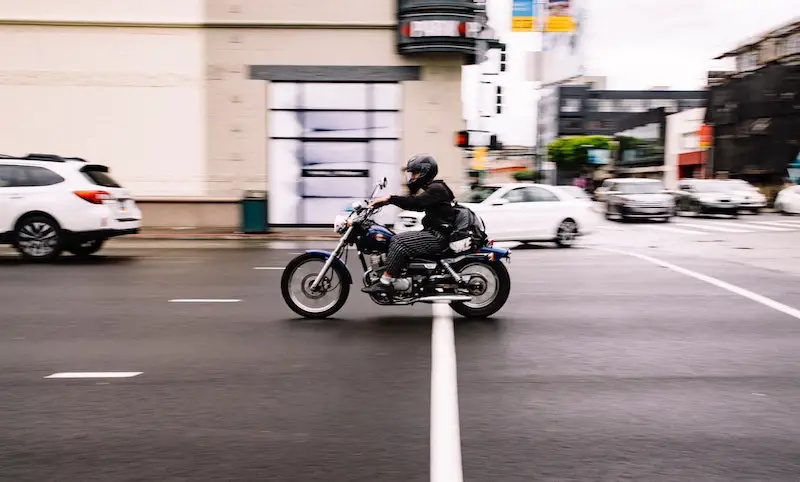 There's no way to get around paying high premiums if you want to ride a motorcycle in Ontario. It's even worse for those of you living in Southern Ontario, especially in Toronto and the GTA.
However, there are some things you can do to get a better rate on insurance. Let's take a look at some helpful tips on how to get a lower motorcycle insurance rate in Ontario.
Take a Rider Training Course
After getting your beginner motorcycle license in Ontario your next step should be to take a rider training course.
Most big cities and larger towns will have a Motorcycle Safety Foundation safety course available for mew riders. Graduating from one of these courses gives you the ability to start riding your bike right away on an M1 license.
There are many insurance companies that won't insure you unless you take one of these courses. The benefits or that you will learn how to safety ride a motorcycle and enjoy a better rate for insurance.
You can expect to spend between $250 and $500 for this course depending on where you live. Not only will you become a safer rider but these courses will help you save money in the long run.
If you're in doubt about getting a discount reach out to your local insurance providers and ask them directly. In my experience I saved more than 10% on my premium and I was able to start riding immediately with my M1.
Don't Buy a High-CC Sport Bike
Sport bikes, especially those with 500cc or higher, will command the highest premiums for new riders. Many insurance companies won't insure supersport bikes. Younger riders will have trouble finding insurance for bikes with more than 650cc.
It's a good idea to start out on one of the best beginner motorcycles you can find in your local area. Personally, I started out with a Honda CBR250R paying $90 per month and I was almost 30 years old at the time.
Coming up on my second year of riding my rates were recalculated to $64 per month, and that's on a small 250cc bike!
Starting out it's a good idea to go with a cruiser, sport-touring, adventure, or a naked sport bike. These have the lowest insurance premiums for new riders.
While riding a sport bike is fun, not paying hundreds for insurance every month is even better! Check out our post on the best used motorcycles under $5000 for some more options.
Shop Around for Quotes
Just like when you're buying a used motorcycle, shop around for different motorbike insurance rates in Ontario. Each company will have different policies, coverages, and premiums so it's a good idea to call around for the best rate.
Rates and policies change every year so it's also beneficial to call different providers before your current rate expires. Don't forget that a speeding ticket, a change in address, a new bike, and various other factors can have an impact on the monthly premium you're paying.
The various online calculators are fairly accurate. For the best results get on the phone and start contacting providers to see what they can do for you.
Keep Your Bike Insured
It's worth it to keep your motorcycle insured even if you're not planning on using it for a few months or up to a year. Most insurance providers offer better rates for riders with the history of motorcycle insurance.
Cancelling your coverage, especially during the winter months, can incur fees and could cost you more money should you ever need new coverage. Unless you're planning on quitting riding all together, it's smart to keep paying for coverage throughout the year.
Again, don't hesitate to call your insurance company and ask about better rates if you're not happy with what you're paying.
Follow the Rules
Speeding tickets, accidents, and moving violations of any type are going to jack up your rates. Get enough tickets and your insurance provider might drop you all together.
That $55 or $100 speeding ticket is going to cost you hundreds to thousands of dollars extra over the years of paying your premiums. There's a time and place to screw around – make sure you're doing so when you're not going to get caught.
Unfortunately, many accidents are unavoidable. Always practice your defensive driving skills to avoid getting in a collision or accident of any kind.