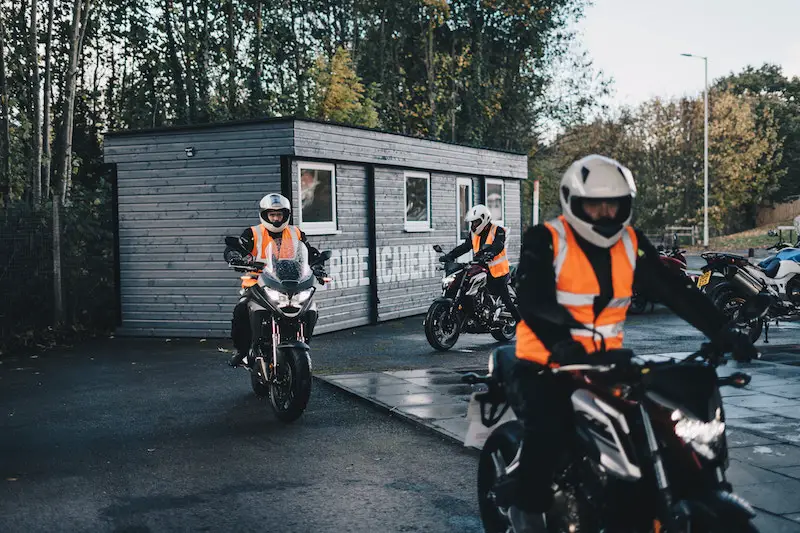 This guide will teach you how to get your motorcycle license in Ontario.
In Ontario, motorcycle riders need an M license to ride a motorcycle on Ontario streets. The M licensing system has 3 parts – the M1, the M2, and the M.
The M1 license is the basic Ontario motorcycle license. It's valid for 90 days and you can upgrade to your M2 after 60 days. You will need an M1 license to take an Ontario motorcycle course. This is a written test that you can schedule at your local DriveTest center.
The M2 license is earned after passing the M1 road test. This license class lets you ride at night, on any type of road, and with a passenger. After 22 months you will be able to take the second road test for the M license. The waiting time is 18 months if you complete an Ontario Motorcycle Safety Course.
The M license is your full Ontario motorcycle license and gives you all riding abilities in the province. Gaining this license class will reduce your motorcycle insurance in Ontario.
How Do You Get a Motorcycle License in Ontario?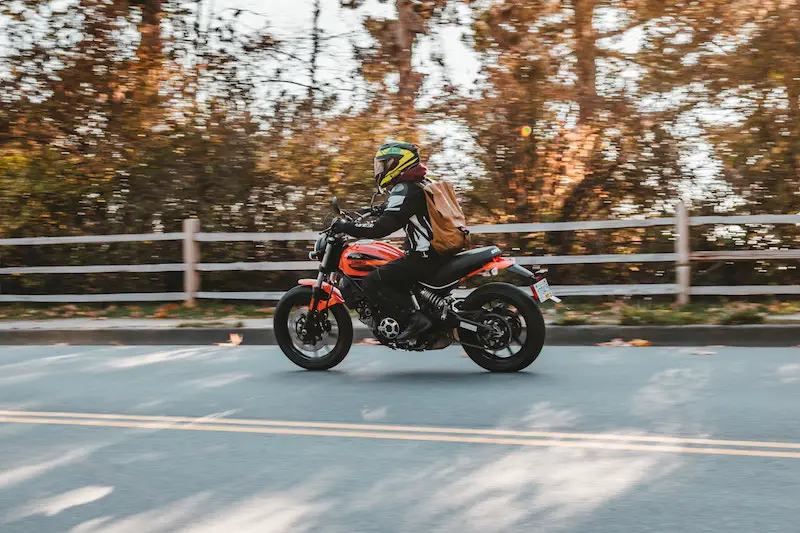 There are four steps to getting your Ontario motorcycle license:
Step 1: Take and pass the M1 knowledge test
Step 2: Pass the M2 driving test within 90 days
Step 3: Find the right insurance
Step 4: Your M License
You might be wondering, what about getting the M licence? As a beginner, it's important to focus on learning how to ride a motorcycle, finding the right motorcycle course, picking the right bike, and figuring out your insurance.This way you can get riding as fast as possible!
Here are the steps to getting an Ontario motorcycle licence.
Step 1: M1 Licence (Knowledge Test)
The first step in getting your Ontario motorcycle license is to obtain your M1.
This is the first in a series of 3 licences that the motorcycle license system in Ontario has.
To get your M1 you need to write, and pass, a knowledge test at a local DriveTest centre.
For studying, the Official MTO Motorcycle Handbook will have all of the information for passing the M1. This handbook will teach you the rules and regulations of riding a motorcycle in Ontario.
There are two tests for your M1 license – street signs and road rules.Don't forget to study the rules for drivers as there are driving and motorcycle related questions on the test.
After passing the test you'll gain your M1 Learners Permit and can start riding a motorcycle on your own.
The M1 comes with four main conditions:
You must ride during during daylight hours
400-series highways are off limits
Your BAC must be zero
You're not allowed to take any passengers
With your M1 you can ride a motorcycle on your own as long as you have insurance.
Check out the Driving Test website for some Ontario M1 practice tests.
Step 2: Pass the M2 Driving Test (Within 90 Days)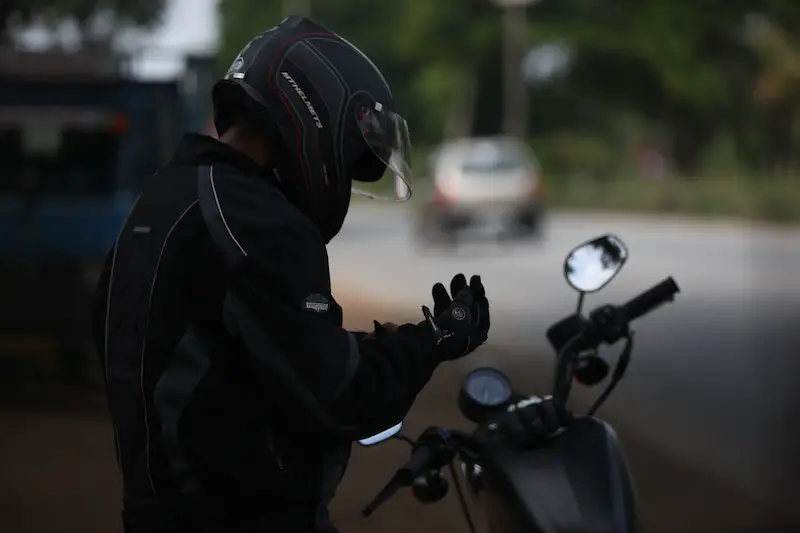 Once you receive your M1 you have 90 days to pass the M1 exit driving test.
After passing the M1 exit motorcycle driving test you'll receive your M2 motorcycle license.
The M1 exit test for your M2 is a test on the core motorcycle skills.
There are two ways to pass the M2 test – bring your own bike and show up to the ministry or take an Ontario motorcycle course.
We don't recommend bringing your own bike unless you have 2+ years of motorcycle experience already.
That leaves you with a motorcycle course.
Taking a Motorcycle Course
These courses are the best way to learn how to ride a motorcycle.
If you successfully complete the course you'll be able to upgrade to your M2 license. The Ontario motorcycle courses typically take place over the weekend on a 2.5 day schedule.
The first part is a half day where a textbook is used and you're introduced to riding.
The two full days involve learning how to actually ride – how to turn the bike on, how to shift, how to balance, how to turn, etc.
On the first day you'll learn about the basics and fundamentals of motorcycle riding. The second full day involves putting your new skills to use and ends with the M2 test.
After passing the test you'll receive your course paperwork and the form you need to upgrade your M1 at the ministry.
Upgrading to the M2
You can upgrade to the M2 after 60 days of receiving your M1. The license will be mailed to you.
The M1 riding restrictions are lifted after upgrading.
You can now ride on all highways and with a passenger. Zero blood-alcohol content is required when riding.
With your M2 in hand, pick up all the best motorcycle gear you can and hit the road!
Need help picking the right bike? Check out our post on the best motorcycles for beginners!
Step 3: Motorcycle Insurance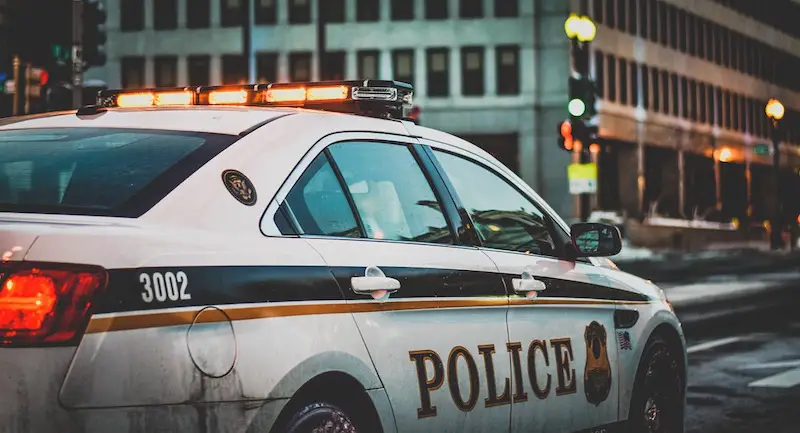 It's hard to find affordable motorcycle insurance in Ontario.
This province has some of the highest insurance premiums for motorcycles in the world.
As a new rider you can expect to spend at least $75 per month, in Ontario, to insure your bike.
Here at R&R we personally recommend Rider's Plus if you're looking for the best motorcycle insurance company in Ontario.
Take a look at their website here. Call directly for accurate quotes.
With Rider's Plus I was able to book insurance with my M1 after passing the motorcycle course. At the time I hadn't upgraded to my M2.
This is great if you're hoping to start riding right away!
How to Get Cheap Motorcycle Insurance in Ontario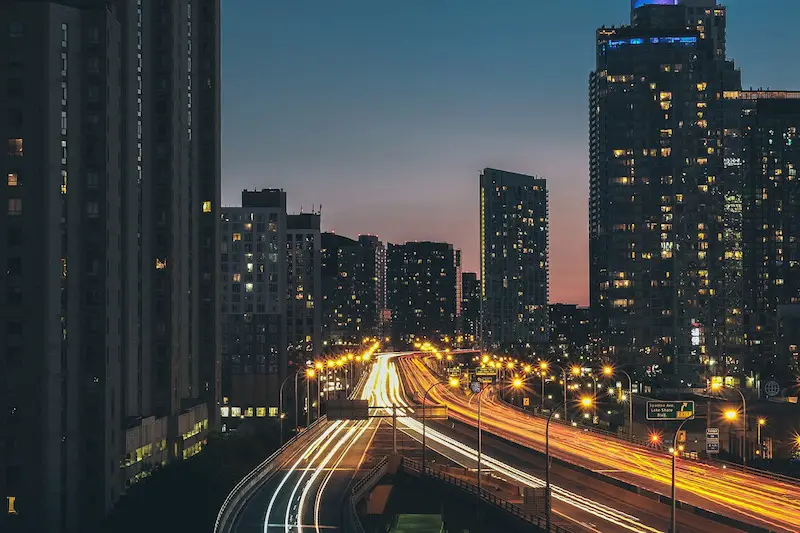 1. Compare Quotes Online
Comparing insurance quotes online is the best way to get started finding the right insurance for your bike.
Here are some websites you can use for comparing quotes:
The process is straightforward as long as you have your personal information handy. After filling out some forms you'll receive your personalize motorcycle quote.
Motorcycle insurance quotes forms typically ask for:
Age

Date license obtained

Motorcycle course completion date

Make + model of your bike

Power (CC's) of your bike
Have this information ready for your online quote. This will streamline the process and get you riding as quickly as possible.
2. Call Companies With the Best Online Quotes
The online quotes you get aren't 100% accurate.
After looking through quotes call the company, or companies, that gave you the best quotes for your bike.
Let the rep you're speaking with know you've already looked up quotes online and that you're ready to get insured.
3. Book Your Insurance
In under 30-minutes you could have motorcycle insurance.
Once the process is finished your rep will send you a copy of your insurance papers. You can print this out and start riding immediately.
Your official insurance slips will arrive in the mail at a later date.
4. Ride Safely
To avoid paying higher insurance rates in the future always ride safely and follow the rules of the road.
Any tickets or at-fault accidents will raise your insurance rates.
Safe riding will keep your monthly motorcycle costs low.
Don't forget – always wear the proper motorcycle safety gear!
Step 4: Obtain Your Full M License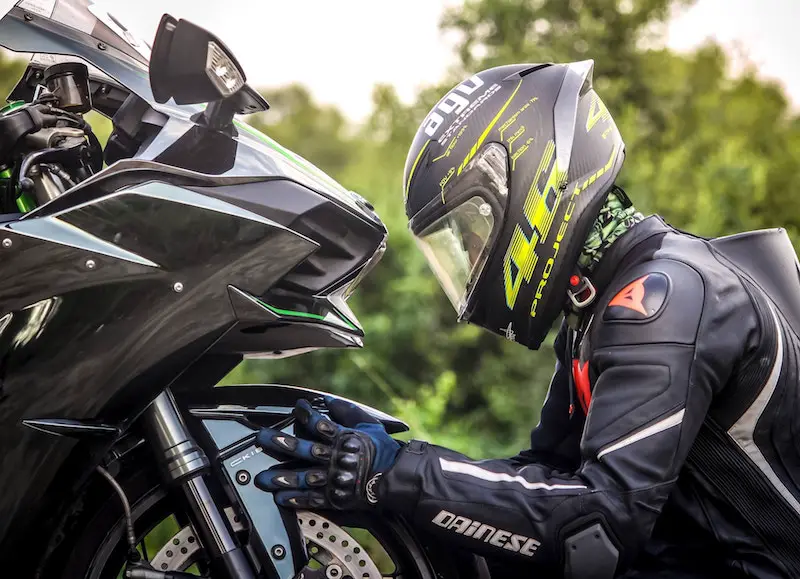 After 22 months of riding with your M2 you're eligible for your full M license. The waiting period is 18-months if you've completed a certified Ontario motorcycle safety course.
Just like with your M1, there are two ways to get your full M license:
Visit the ministry and book your own test
Take an M2 exit motorcycle course
It's a better idea to book the M course because the instructors will test you at the course completion. This way you're comfortable with the route. You'll know exactly what to expect from the course M2 exit test.
At these courses you'll brush up on your riding skills including lane positioning, spacing, and proper turning. Even if you're confident in your riding ability these courses are a great refresher.
You'll have a better experience with a course than if you showed up at the ministry to take your test. With your full M license all the previous restrictions are now lifted. Your insurance rates will likely be reduced upon obtaining your full M license.
Tips for Choosing a Motorcycle Course in Ontario
Taking a motorcycle course for the Ontario motorcycle licensing system is a smart move for new riders.
These courses remove the stress of ministry testing and make it enjoyable for you to get your M2 or M.
With so many different motorcycle courses in Ontario available how can you tell which ones are worth it?
Let's take a look at how you can find the right course!
Start With a Google Search
The best way to find a great motorcycle course near you is to hop onto Google. Start with a search like " best motorcycle courses near me" or "best motorcycle schools in your city".
Go through the search results and take a look at each school or course being offered. Check out their websites and read reviews from other people.
If you're happy with what you're seeing then move on to the next step.
Call and Ask Questions
After finding a motorcycle school or local course that appeals to you, hop on the phone and give them a call.
Alternatively, could send them an email with a list of your questions.
Some of the questions you might ask my task could include:
How much does the motorcycle school or course cost?

What are the course run dates?

Are the instructors certified motorcycle trainers?

Is safety gear provided?

Are there insurance benefits to graduating your course?
Don't hesitate to ask any questions you might have. Individuals working in the motorcycle industry tend to be happy and excited with new riders.