Although most motorcycles come with a spare key, you might not have one if you are buying a used motorcycle. It's possible that you lost the spare motorcycle key as well.
At this point you're probably wondering what to do when you've lost your motorcycle key as well as how to replace a lost motorcycle key.
While it's not the best thing that could have happened, it's something that has an easy solution so try not to panic while we work through getting you a new motorcycle key.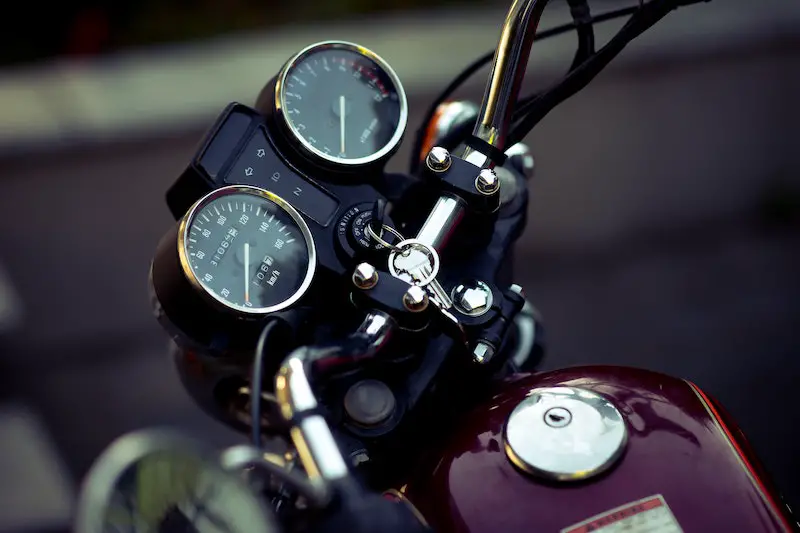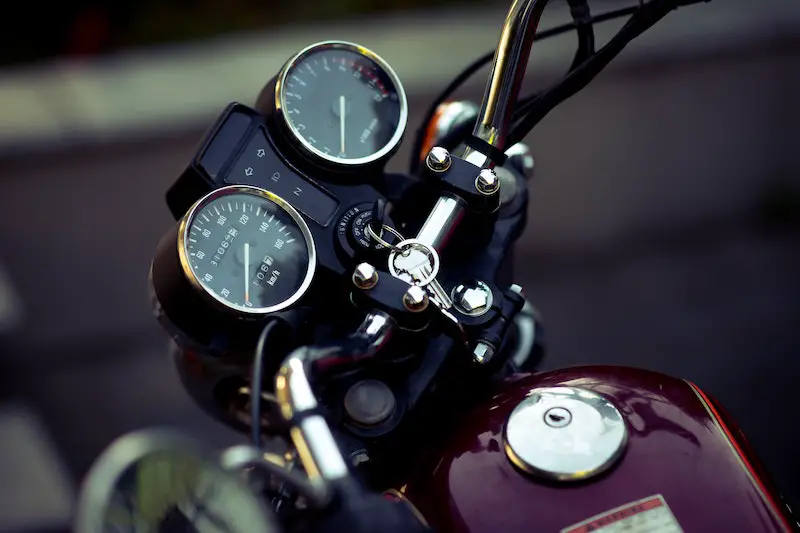 How to Replace a Lost Motorcycle Key
I want to start by saying it's not always easy getting a new key.
Depending on the bike you have, it can be an easy and straightforward or expensive and Troublesome experience.
While you could always hot wire your motorcycle to get it running, this isn't a permanent solution either.
Here are the options for replacing a motorcycle key:
Getting a new one made using the ignition cylinder code on your motorcycle ignition
Having a new one made by A locksmith using the entire ignition cylinder, assuming the code on the ignition cylinder can't be read
Ordering a new key from the dealership or motorcycle manufacturer, as long as you can provide your vehicle identification number
Replacing the ignition cylinder entirely
In the worst-case scenario that you have lost all of your motorcycle Keys, you're going to need a new set.
There's no need to panic, just remember that it's going to be an expensive and semi stressful experience trying to replace everything on your motorcycle.
Replacing traditional metal motorcycle keys
Those of you with vintage motorcycles or Older bikes will have a traditional Metal Key. we recommend having a new one cut from the old one and keeping some spares around.
If you happen to lose your original key, a locksmith will be able to use the bikes ignition cylinder code or even the entire ignition cylinder to create a new key for you.
It might also be possible to reorder a key from your local dealer if you're able to provide the vehicle identification number, or vin.
This is the easiest key to replace and will be the least expensive and least stressful of all replacement key processes.
Master key (smart keys)
If you have a high end motorcycle, like a Ducati, it's possible it will come with a master key.
The problem with this setup is that this master key is the only one that can be used to reprogram the bikes ECU.
If you happen to lose this key, the entire ECU needs to be replaced so you are able to get a new key.
During this time your motorcycle isn't going to work, so try to avoid losing the master key or smart key at all costs.
Motorcycle fobs
A lot of newer, modern motorcycles come with a fob. Without a spare fob, you won't be able to turn on your motorcycle.
If you happen to lose your motorcycle fob, you will need to order a new one and have it reprogrammed for your bike.
How to avoid losing your motorcycle key in the first place
It's understandable that people make mistakes, but it's going to be a huge hassle if you do end up losing your motorcycle key.
You could be stranded on the side of the road where you'll need to tow the motorcycle home.
It can also be an expensive and stressful experience having to get a new motorcycle key, depending on your bike.
Here are some helpful tips that you should follow to avoid losing your key in the first place:
Always try to have spare keys. You can either order one or ask the manufacturer if they will make one for you. In any case, have a tow company added to your phone so that you know exactly who to call if you happen to lose your key and you're away from home.
Write down your bikes vehicle identification number and keep it in a secure location. This is more applicable for older bikes or places where motorcycle registration isn't needed. In many places, this information will be included on your motorcycle registration or insurance card.
Keep your spare motorcycle key in a safe place. This way if you happen to lose the original, you'll be able to find and easily access the spare when you need it.
Sign up for AAA roadside assistance program. These programs are great to have, even if you're not worried about losing your motorcycle key, because you never know when you'll be stranded.