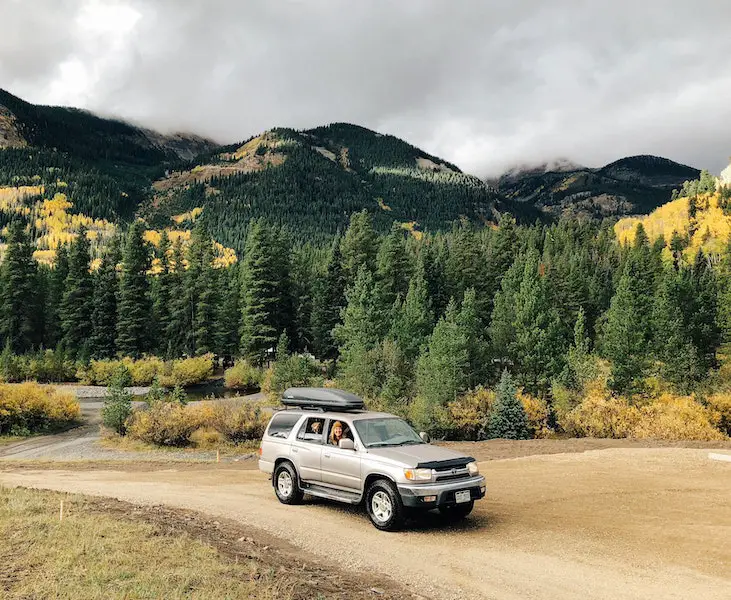 It's not surprising that SUVs are such a popular choice for personal vehicles. They're high off the ground, safe to drive, come with plenty of storage capacity, and are generally fuel efficient.
However, not every SUV is made and designed equally. There are plenty of lemons out there, especially if you don't know what to look for.
When you start your search for the most reliable used SUV, it's a good idea to come prepared and know what you're looking for. The last thing you want to do is settle on some random SUV that happens to fall into your budget without making an informed decision.
In this post, we put together a list of the most reliable used SUV's on the market. The information for these vehicles was found on CarComplaints and each recommendation will include a direct link to the CarComplaints page for that vehicle.
If you haven't heard of it before, CarComplaints is an online resource that uses easy to read graphs to show automotive defect patterns. This information is based on complaint data that's submitted by visitors to the website.
The information on this site makes it easy to quickly learn about used SUV reliability and discover some of their more pressing issues. It's always a good idea to check out CarComplaints so you can see how other people are enjoying a particular vehicle or if they are experiencing any issues.
Along with our top recommendations, we'll also share some great options depending on your budget. Now that you know what to expect from this post, let's just jump right into it!
The 7+ MOST Reliable Used SUV's on the Market
2014 Toyota 4-Runner (Most Reliable Mid-Sized SUV)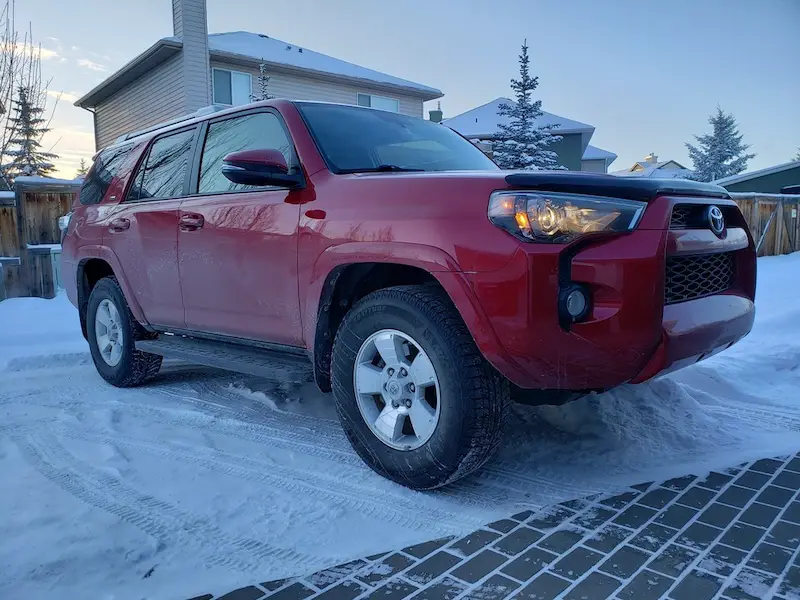 The 2014 Toyota 4Runner is our recommendation as the most reliable mid-sized SUV. If you're looking for a comfortable and reliable people-mover, you'll find this vehicle to be a great choice.
This is one of Toyota's most popular mid-size SUV's coming in slightly bigger than the Venza and a little smaller than the Sequoia. It's available in both rear wheel and four-wheel drive configurations, depending on your preferences and the conditions you'll be driving it.
The 2014 Toyota 4-Runner is the only truly off-road-ready SUV that's found in Toyota lineup. This makes a practical for both urban driving and taking it down some logging roads if you're looking to have a good time.
The vehicle is powered by a 4.0-liter V6 with 270 horsepower along with 278 pound-feet of torque. There's a 5-speed automatic transmission and a generous cargo area with up to 47.2 cubic feet of storage.
On the inside you'll find a somewhat dated interior with hard plastics a prominent feature. There's room for up to 7-passengers, though it's better suited for a family of 5 or less.
When it comes to fuel economy, the Toyota 4Runner gets 22-23 miles per gallon on the highway while enjoying a decent 18-19 miles per gallon combined. This makes it a great choice if you're looking for something somewhat fuel efficient without having to sacrifice on size or comfort.
As for reliability, there aren't any serious issues with this model. Some of the most common complaints include the automatic door locks not working and uncomfortable seats, two issues some people wish they had.
Overall, the 2014 Toyota 4Runner is one of the most reliable SUVs without any major issues. It has plenty of storage space inside, seating for up to seven people, it's fuel efficient, and it can even be taken off road.
2004 Toyota Rav4 (Most Reliable Used SUV Under $5000)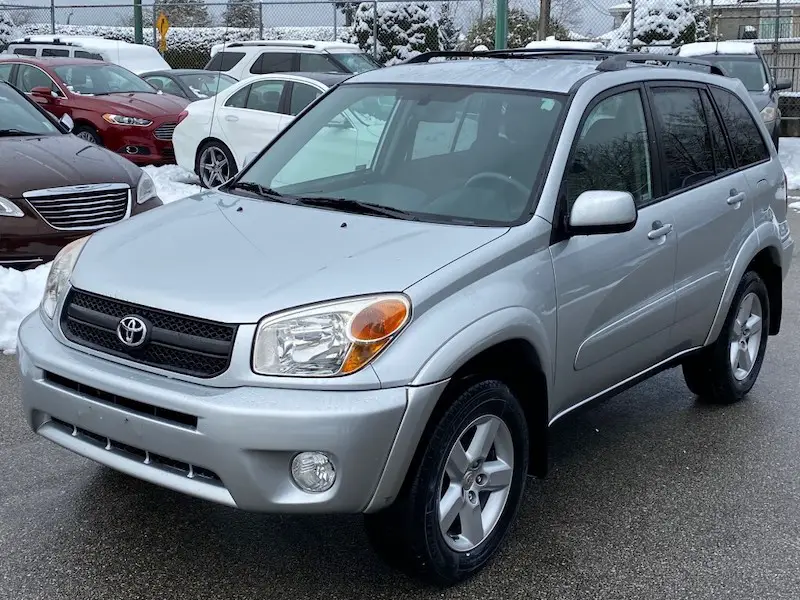 Those of you on a tight budget looking for the most reliable used SUV under $5,000 will definitely want to check out the 2004 Toyota RAV4. Most of this line of Toyota SUV's is extremely reliable and dependant, although the 2004 model year is the most reliable overall.
Not only can this be found for under $5,000, it's possible to find them in great condition for between $2,000 and $3,000. This leaves plenty of money left over for repairs, upgrades or even to put towards saving for your next SUV.
Considering it's already 2021, you shouldn't expect much for a car from 2004. It's definitely not going to come with a backup camera, heated seats, Bluetooth capability, or built-in dash cam, but these are all things you can add on your own.
The Toyota RAV4 was refreshed in 2004, giving it it's somewhat modern look. Under the hood on a 2.4 litre, four-cylinder engine that gives 161 horsepower.
The redesign gives the vehicle a more aggressive appearance while making it look somewhat trendy compared to other SUVs of the era. There's even a new steering wheel and instrument panel inside, making it more enjoyable to drive.
Some other standard features include stability and traction control, anti-lock brakes, multistage front airbags, side airbags, and a 6 speaker stereo. The Rav4 handles like a car, comes with a thoughtful cabin design, and a refined as well as extremely reliable engine.
Some of the things that people don't like include a somewhat cramped interior as well as high repair costs. The trade-off with these repair costs is that these Rav4's don't need to be repaired very often so you won't be spending a lot of time in the garage.
As for fuel economy, the 2004 Rav4 boasts an impressive 25 miles per gallon on the highway and 19 miles per gallon in the city. This makes it ideal whether you're doing a lot of highway commuting or just hopping around town.
The biggest complaints for the Rav4 seems serious, although they don't occur very often and aren't a common problem for most drivers. These complaints would be that the engine overheats, transmission failure, and timing belt problems. Thankfully, these problems occur at high mileages and for a vehicle from 2004 it's likely these problems have already been resolved by previous owners.
Overall, it's the 2004 Toyota RAV4 that we would recommend if you're looking for the most reliable used SUV under $5,000. There are plenty of these available in local use markets and it's a vehicle that's bound to give you many years of trouble free driving.
2016 Mazda CX-9 (Most Reliable Used SUV Under $10,000)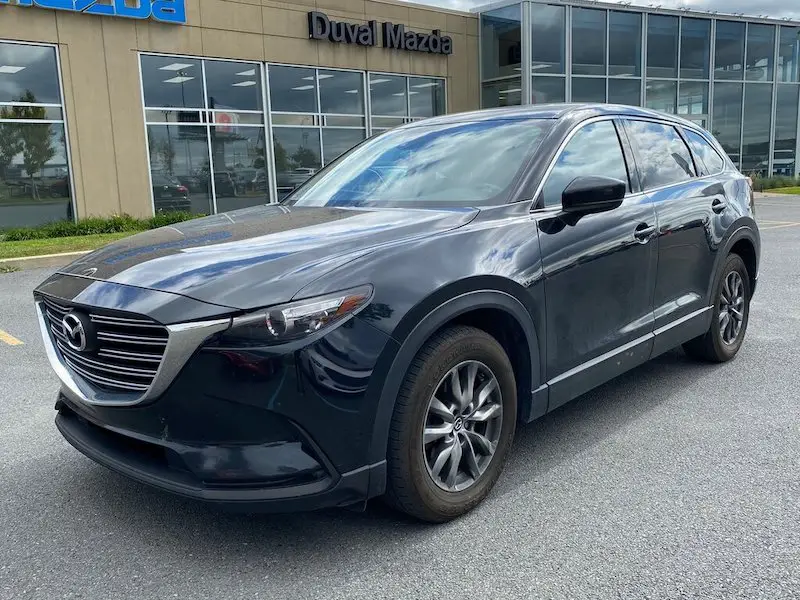 Those of you with a bit of a higher budget will want to take a look at the 2016 Mazda CX-9. This is one of the most reliable Mazda SUV's and a great choice if you're looking for something practical and stylish.
In 2016 Mazda redesigned the CX-9 giving it the new, modern look it has today. It's attractive on both the inside and outside along with being fun to drive, ideal for families, and reasonably fuel efficient.
The CX-9 is constantly ranked as one of the best three-row SUV's and has great safety ratings. It comes with standard safety features such as stability and traction control, a rear-view camera, and emergency telematics.
Underneath the hood you'll find a 2.5-liter, four-cylinder engine with 227 horsepower. Using premium fuel actually increases horsepower up to 250, although this isn't necessary for most drivers.
Depending on the model, it's possible to choose between front-wheel drive and all-wheel drive. When it comes to fuel economy, the CX-9 gets a reasonable 25 miles per gallon combined with 22 in the city and 28 on the highway.
What makes the Mazda CX-9 such a great choice is that it's fun to drive and features an eye-catching, aggressive styling. It doesn't look like most of the other SUVs on the market, making it ideal if you're looking for something fun and unique.
For overall reliability, this is one of the most reliable Mazda SUV's you could find. Some of the worst problems include issues with the infotainment system, parts missing at delivery, and noise coming from the rear suspension. Most of these issues happen early on, so if you're buying used you'll likely only have to deal with basic maintenance.
Overall, the 2016 Mazda CX-9 is a great choice if reliability, great fuel economy, and comfort are on your mind. The CX-9 is attractively styled, comfortable and quiet on the highway, and quite luxurious with the higher-end trims.
2017 Subaru Outback (Most Reliable Compact SUV)
It's not surprising that there are so many hardcore Subaru fans out there. That's why it's easy for us to recommend the 2017 Subaru Outback as one of the most reliable compact SUVs.
As a relatively newer car, you should be able to find these for between $15,000 and $20,000 in your local used markets. This is a great price for a car that's likely to last you many years of stress-free and relatively maintenance-free driving.
What makes the 2017 Subaru Outback so unique is that it's more spacious and comfortable than most of its competitors, offers excellent visibility for an SUV, and comes with an impressive off-road ability. Some of the drawbacks include a lackluster acceleration, especially on the four cylinder engine, and people have expressed concern with the gas and brake pedals being tricky to use.
The Subaru Outback is powered by a 4-cylinder engine with 175 horsepower. Those of you looking for something bigger can go with the 3.6 L, 6 cylinder engine that has 256 horsepower.
What's great about the smaller engine is that it offers a better fuel economy and is ideal for both commuting and urban driving. The bigger engine will probably be better for longer road trips and if you're planning on towing with the Subaru Outback.
One thing people regularly rave about with this SUV is the comfortable interior. The seats are comfortable and the soft suspension provides a smooth ride quality, even on rough roads.
Another great thing about the Subaru Outback is the utility. It's equipped with an easily accessible cargo area, low roofline, spacious rear seats, and at least a 2,700-pound towing capacity.
When it comes to reliability the biggest issues with this SUV are an increased likelihood of cracked windshields, dead batteries, or issues with the touch screen radio. None of these are severe and they can all be easily remedied should the issue occur.
Overall, the 2017 Subaru Outback is a great choice if you're looking for a reliable compact SUV. The Outback features a comfortable interior, it's fuel efficient, fun to drive, and even possible to use for some off-road shenanigans.
2010 Volvo XC90 (Most Reliable Used Luxury SUV)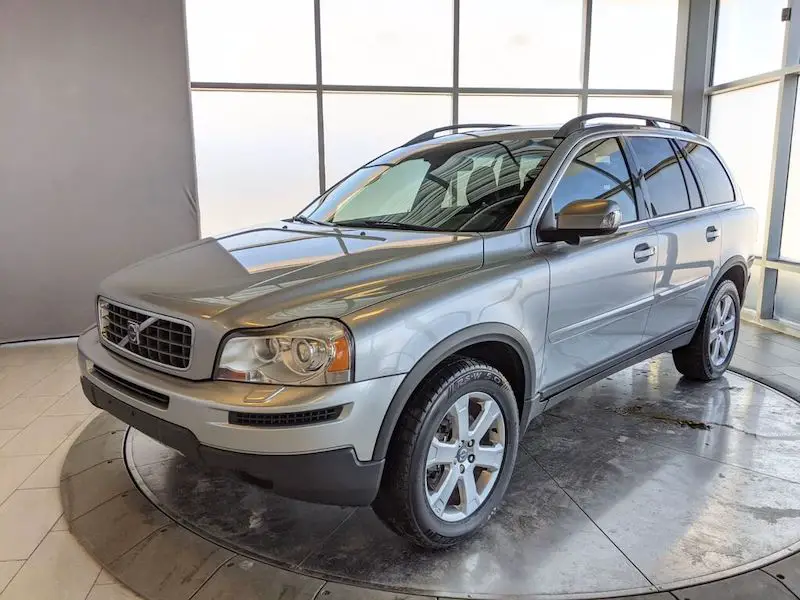 The 2010 Volvo XC90 is a great choice if you're looking for the most reliable used luxury SUV. This is one of the best engines that Volvo ever made and is well known for its longevity and reliability.
The 2010 Volvo XC90 still remains as a competent luxury crossover SUV and is an ideal option if you're on a smaller budget but still want something luxurious. Not only did this SUV achieve perfect crash test scores, it comes with an upscale and stylish interior, supportive front seats, and provides a smooth ride.
There are two models to choose from, with the base model coming with a 3.2 litre inline 6-cylinder engine with 235 horsepower. The base model comes with front-wheel drive, with all-wheel drive available as an option.
For fuel economy, the ratings are unfortunately mediocre. The 2010 Volvo XC90 gets an 18 miles per gallon combined for the front wheel drive with slightly less for the all wheel drive models.
On the interior is where you'll find a sleek design aesthetic. The controls are stylish yet intuitive with the material's coming mostly uniformly high quality.
As for driving, the XC90 rides quietly and smoothly on the highway. You shouldn't expect a sporty drive, instead you'll be arriving in comfort and luxury.
When it comes to reliability, the XC90 is extremely dependable and there aren't any commonly reported issues. Some people have noted problems with the wheels and hubs along with the fuel system, although nothing in particular has been widely reported.
This great reliability and high level of luxury makes the 2010 Volvo XC90 a great choice if you're looking for a reliable used luxury SUV. Considering these are over 10 years old at this point, there should be some great options available for competitive prices in your local used market.