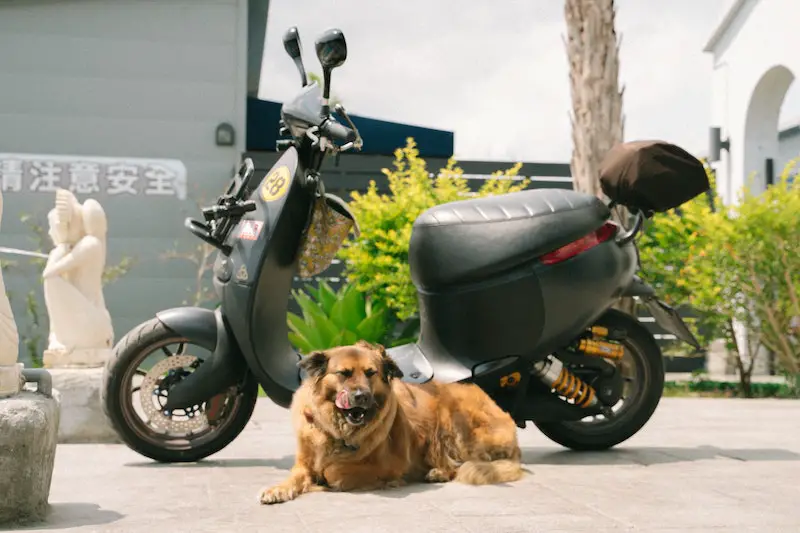 Here at R&R we talk a lot about scooters. We've got content on the best 50cc scooters, whether or not scooters are worth it, a guide for the best scooter helmets, and everything in between.
It's safe to say that we're not strangers when it comes to Vespa scooters. If this is one of these scooters that you're considering, then this is the post for you.
In this post, we'll look at how much does a Vespa cost, the benefits of Vespa scooters, whether or not a Vespa is worth it, and some other helpful Vespa tips. This way you'll be the most prepared when you're ready to introduce a Vespa scooter into your life.
With that in mind, let's just jump right into it!
How Much Does a Vespa Cost?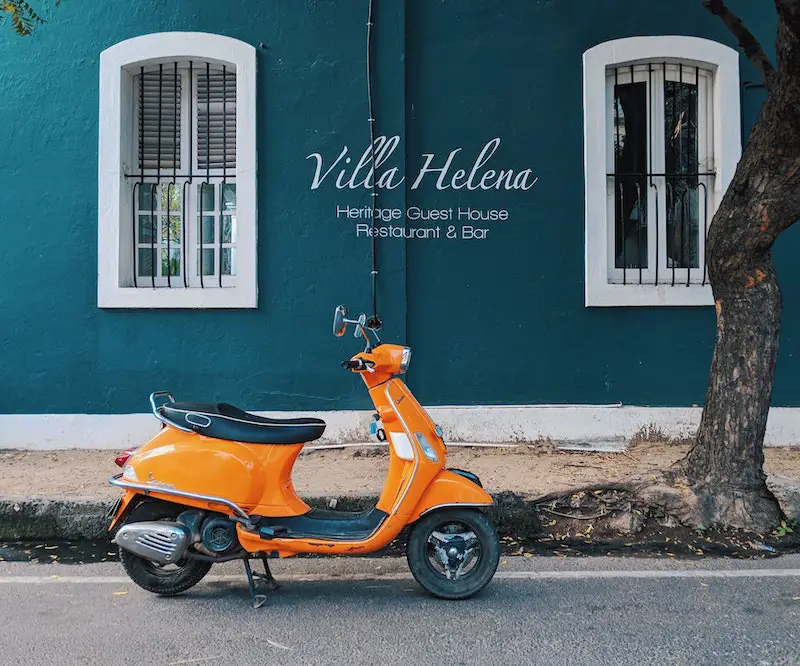 Unsurprisingly, there are a number of different factors that play a role and how much it costs to buy a Vespa. The most important thing to consider is whether or not you are buying a new or used Vespa.
It should be obvious that new Vespa scooters will command the highest price. On the other hand, if possible to find some great deals on used Vespa, especially if you're on a tight budget.
Let's get started with the newer models and then we'll take a look at some older, used models. This will give you the best idea on how much you can expect to spend if you're looking to buy one of these scooters.
New Vespa Prices
Prices are in USD.
A new Vespa will range in price from $4,000 all the way up to $8,000 or more. This price depends on the model, trim, and competition in your local market.
In areas with a lot more scooter riders and warmer climates you typically find lower prices on new scooters. This is in contrast to areas with harsh winters and less riders, where prices will be more expensive.
Here's a quick look at how much you can expect to spend on some of the most popular Vespa models:
Popular Vespa Models
Vespa Primavera 50 4C – $3,999
Vespa Sprint 50 4V – $4,099
Mid-range Vespa Models
Vespa Primavera (150cc) – $5,349
Vespa Sprint (150cc) – $5,649
Top-End Vespa Models
Vespa GTS 300 HPE Yacht Club – $7,199
Vespa GTS Super 300 Notte 300 – $7,299
Vespa GTS 300 HPE Touring – $7,299
Vespa GTS Supersport 300 HPE – $7,299
Vespa GTSP Super Racing Sixties 300 HPE – $7,299
Vespa Elettrica 30 MPH – $7,499
Vespa SEI GIORNI 300 HPE – $7,749
Vespa GTS Supertech 300 HPE – $7,749
Vespa 946 – $10,499
New Vespa Price Overview
As you can see, it's possible to spend more than $10,000 on a brand new Vespa. However, there are some great options that can be found between $4,000 and $6,000.
Another factor that plays in to determining the price is the engine size. Smaller displacement scooters, such as the 50cc and 150cc models, will typically be less expensive and a better choice if you're on a budget.
Those of you looking for bigger engines, or something highway capable like a maxi scooter, will have to spend significantly more for these features. At the higher end of this price range you'll be looking at the fastest Vespa scooters as well as some of the electric models.
Used Vespa Prices
If you're on a budget and still want to ride a Vepsa, you'll have to look at picking up a used model. There's nothing wrong with this, in fact most people are buying used scooters and motorcycles for their riding enjoyment.
One thing to consider with these used scooters is that they tend to maintain their value. Unlike models from other makes, it's harder to find an amazing deal on a used Vespa.
Thankfully, even if you're on a tight budget, it's still possible to find some competitively priced options. When it comes to used Vespas, you can expect to spend anywhere from $500 up to $5,000 on a used model.
Be careful though, some of the cheaper ones might require work, could be older, or might not have been well maintained. It would be a good idea to set aside a small maintenance fund for any work that may need to be done.
As for the best used Vespa, we would recommend the trusty Vespa GTS300. This is a great scooter for both urban riding and highway cruising. It's not a ride you'll get quickly bored of and is both versatile and practical for a wide range of riding conditions.
What Are the Benefits of a Vespa Scooter?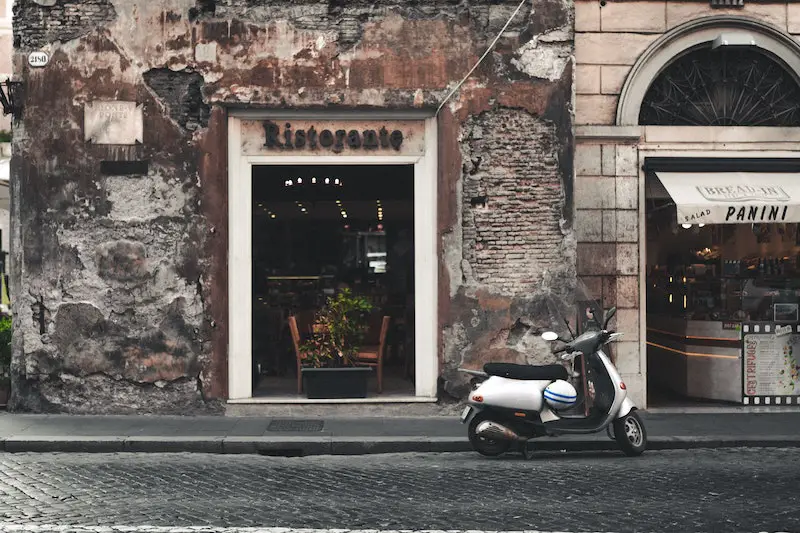 There are a number of benefits to owning a Vespa scooter, or any scooter for that matter. The Vespa brand itself is highly regarded in the automotive world and considered to be a luxury brand by many.
With a brand history of over 70 years and more than 16 million Vespas sold since, it's easy to see the popularity behind this Italian scooter manufacturer. This popularity also makes it easy to find parts and reliable mechanics that can work on the scooters.
Other Vespa benefits include the easy handling, versatility in most riding conditions, reliable performance, low long-term maintenance cost, and high practicality when it comes to two-wheel transportation. If you're on the fence about buying a Vespa, we definitely recommend pulling the trigger – you won't be disappointed.