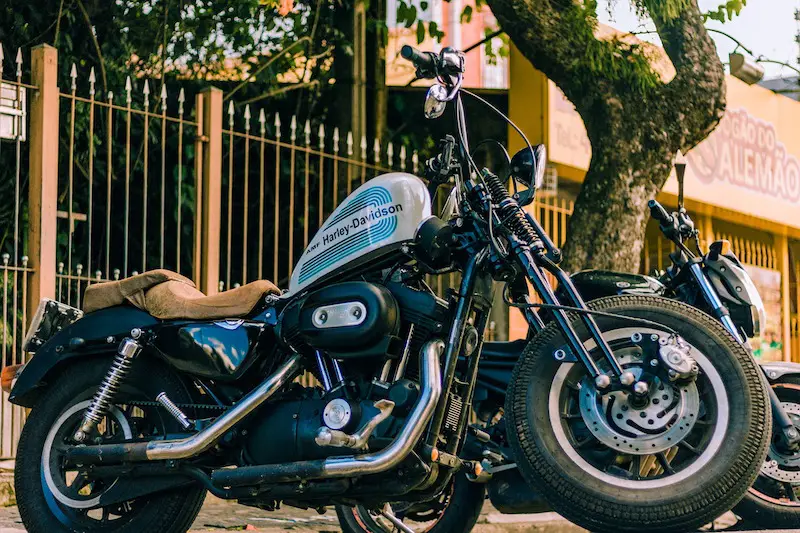 As a rider, you probably already know how passionate people are about motorcycles. Many riders are die-hard loyalists to what they perceive to be the best motorcycle brand.
For me, it all started on my first bike – a Honda. Since then, I've been a huge Honda fan and rarely consider anything else (even though there are such amazing bikes out there).
The beautiful thing about motorcycles is that they provide you with an experience that you'll never get from a sports car, truck, or any other vehicle. From the sense of belonging to the thrill of the wind in your hair, motorcyclists really are their own breed.
Today, we'll be looking at the best motorcycle brands out there. This isn't a rating, but instead a summary of the top motorcycle companies from around the world.
Feel free to make your own recommendations down in the comments below. Otherwise, let's jump right into it!
The Best Motorcycle Brands in the World
Honda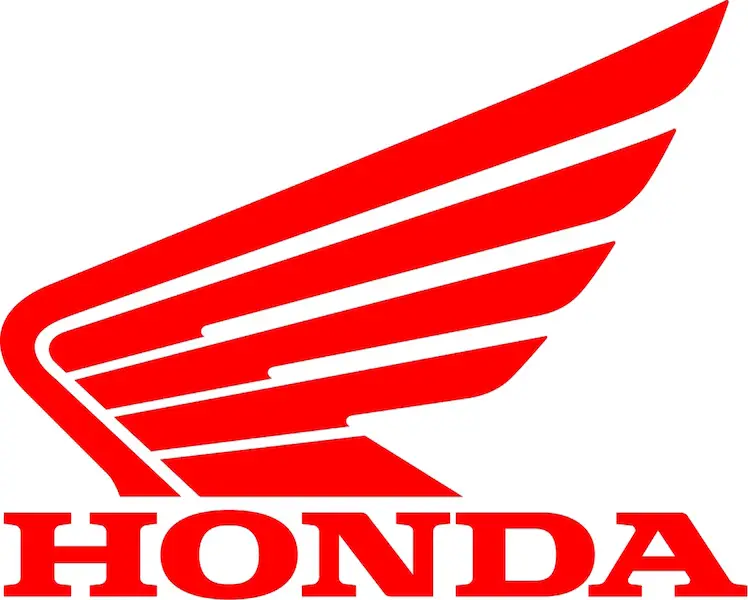 As a personal fan of Honda motorcycles, this automobile and motorcycle manufacturer had to take the top spot as one of the best motorcycle brands. Despite being the world's 8th largest car maker, Honda actually started building motorcycles before it began producing cars.
It was back in 1949 when Honda released their D-Type motorcycle. Full-time production started six years later, in 1955, when Honda Motorcycles was born.
Since then Honda has grown into a motorcycle production powerhouse with manufacturing plants and dealerships around the world. I've also been able to win more than 24 MotoGP World Constructors Championships and have the trophies to prove it.
By the 1960s Honda was the world's largest motorcycle manufacturer. They kept producing millions of motorcycles every year, until the mid-2000s, when motorcycle demand had begun to decline.
By 2006 Honda was only producing roughly 500,000 motorcycles every year. Even at this time, they still stand as one of the biggest motorcycle manufacturers in the world and the most popular Japanese motorcycle brand. Today, Honda is producing a fraction of the motorcycles they once were – just 200,000 or so motorcycles each year.
What initially made Honda so popular was their release of the UJM, or Universal Japanese motorcycle. This was an affordable and reliable cruiser that millions of people were able to use in their daily lives across Asia.
Eventually, Honda began developing other motorcycles until today, where they have a wide range of different types and styles of bikes available. From cruisers and touring bikes to sport bikes and scooters, there is something for everybody looking for a two-wheeled Honda machine.
Harley Davidson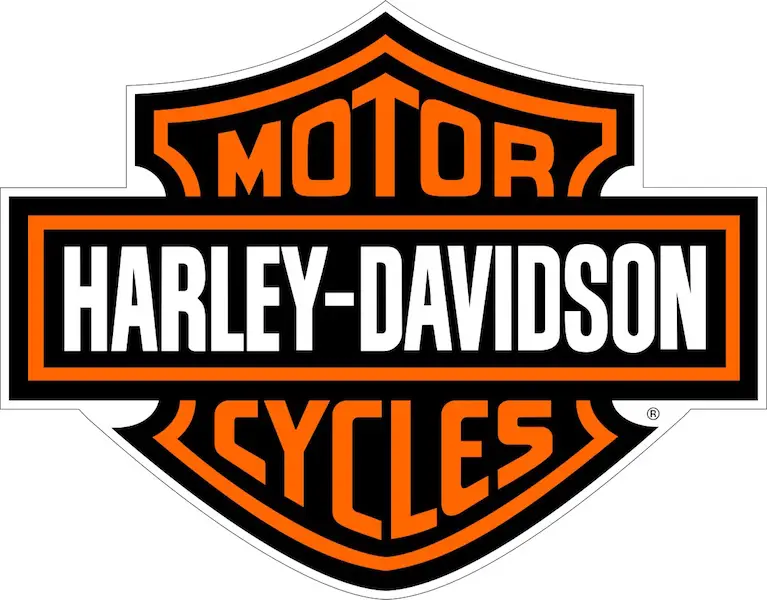 When the average person thinks of a motorcycle brand, it's probably Harley-Davidson that they're thinking about. This brand is as American as sliced bread and equally as popular as well.
Not only is it one of the best, but Harley-Davidson is one of the most recognizable and iconic motorcycle brands in the world. You're not going to find one of these bikes at a track race or far off-road, instead you'll find them rolling through the American countryside catching the eyes and ears of everyone around.
In the United States, Harley-Davidson has an extremely loyal fan base. Most guys on cruisers will be riding around on a Harley, or at least wishing they were.
Harley is most well known for their characteristic chopper motorcycles, a style that emerged in the 1950s after World War II. This style of bike set the standards of what American custom motorcycles should look and feel like.
What also sets Harley apart from the rest are there loud, rumbling, and roaring engines. No other bike comes out of the factory sounding like a Harley Davidson does as it rolls down the road.
It was back in 1903 when William Harley and Arthur Davidson invented the first motorized bicycle, known today as a motorcycle. This groundbreaking invention used a pedal bike frame and a small engine mounted to the bike.
Almost immediately the design was improved upon and continued to be upgraded and redesigned until today. Even now, Harley-Davidson is known for their American ingenuity and the absolute freedom behind the spirit of their bikes.
BMW Motorrad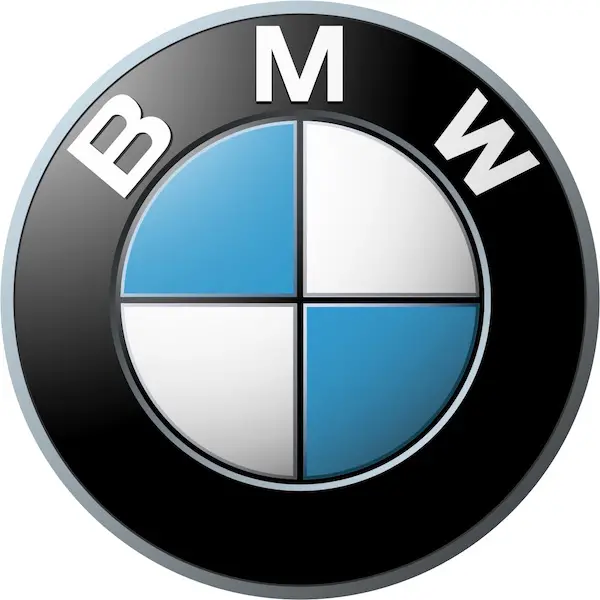 So far we've mentioned a Japanese motorcycle company and an American motorcycle company. From Europe, BMW Motorrad is a motorcycle brand that's popular worldwide for their high-end, premium, and reliable two wheeled machines.
BMW Motorrad predates the creation of Ducati by three years, making it one of Europe's oldest motorcycle manufacturing companies. Most riders are familiar with BMW bikes, although for many of us the price range that these bikes command is just out of reach.
Compared to most other bikes, BMW motorcycles have one of the most unique stylings. It's hard to mistake the identity of a BMW bike, whether it's their R1200RS touring motorcycle or the nifty little C-series maxi scooter.
In the United States, BMW is most popular for their touring bikes and sport bikes. The BMW S1000RR is a beast of a machine and one of the fastest, most powerful bikes you'll find cruising around.
Despite the global popularity of these bikes, BMW has yet to join MotoGP and does not participate in many motorcycle races. However, they do try their hand at the Superbike World Championships as well as the Dakar Rally, which makes sense for their range of dual sport and off-road motorcycles.
Having won the Dakar Rally 6 times really goes to show you how solid the engineering is of the BMW Motorrad bikes. When it comes to European motorcycle Brands, it's hard to beat BMW in brand recognition and reliability.
None of this is surprising for loyal BMW fans. It was back in1923 that they released their first motorcycle, which came with a flat twin boxer engine. This is the same powertrain used in a wide range of different applications, including cars, light aircraft, and stationary power plants.
It's impossible to put together a list of the best motorcycle brands in the world without mentioning BMW. With an amazingly solid past, we're looking forward to what BMW Motorrad is able to come out with in the future.
Triumph Motorcycles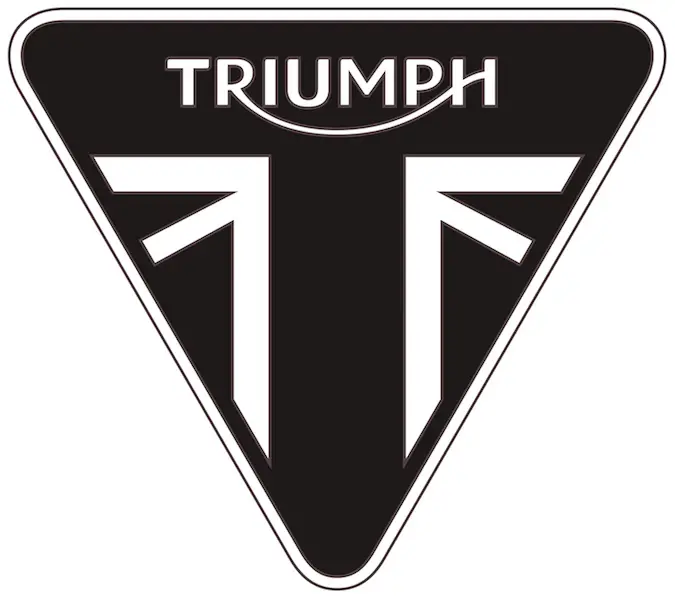 Triumph is another one of Europe's most popular motorcycle brands. They also happen to have one of the most interesting histories among all of the different motorcycle brands in the world.
Since 1902, Triumph has been manufacturing high-performing and high-quality motorcycles. Many of their bikes from the early 20th century are kept as collectors items – with a surprising number of them that are still running.
It's their history that makes Triumph so unique. Back in World War 1, this company supplied the Allied war effort with 30,000 motorcycles. They continued to supply motorcycles through World War II as well, showing their support for the Allied nations.
The brand remained somewhat under the radar until the 1953 film, The Wild Ones. in this movie, Marlon Brando rode the 1950 Triumph Thunderbird 6T, skyrocketing the company into relevancy.
For the most part, Triumph focuses on cruisers and scrambler-type bikes. This doesn't mean to say they don't have other types available, but this is what they're most well known for.
Riders looking for a unique motorcycle that's reliable, reasonably priced, and eye-catching will definitely want to check out the different bikes available from Triumph. As motorcycle riding continues to decline in popularity in Europe and North America, Triumph is one of the rare companies that's able to grow.