At Rips & Rides we have spent hours researching and testing different motorcycle gear, products, and accessories.
It's tricky to find the right stuff to use on your bike. We get it – you want to use the best products and so do we.
On this page you'll find the best motorcycle products we recommend for your bike. This is the same gear, products, and accessories that we're personally using.
As a visitor to R&R you can expect to this list to shrink or grow as we discover new products and continue to review old products.
Don't hesitate to make any of your own personal recommendations. We're always open to checking out new stuff!
Gear + Accessories Recommendations
A look at the gear and motorcycle accessories we recommend.
These are products that we've personally tested and used.
Chain Lube – Motul Chain Lube

Motul chain lube is the best motorcycle lube that we recommend for most motorcycle riders.
My 2011 Honda CBR250R sportbike has used the Motul C2 Chain Lube Road without any issues for more than 20,000km.
There are different types of Motul chain lubes available depending on the type of your motorcycle.
The spray can is easy to use and comes equipped with a removable nozzle for better accuracy. Is lupus designed for standard O-ring, X-ring, and Z-ring chains.
The only drawback to the Motul chain lube is its tendency to fling. This can be avoided if the loop is cleaned off properly before you start riding.
Here in Canada I find the best price for Motul at Fortnine. In the United States it's available on Amazon and Revzilla.
Motorcycle Helmet – HJC CL-17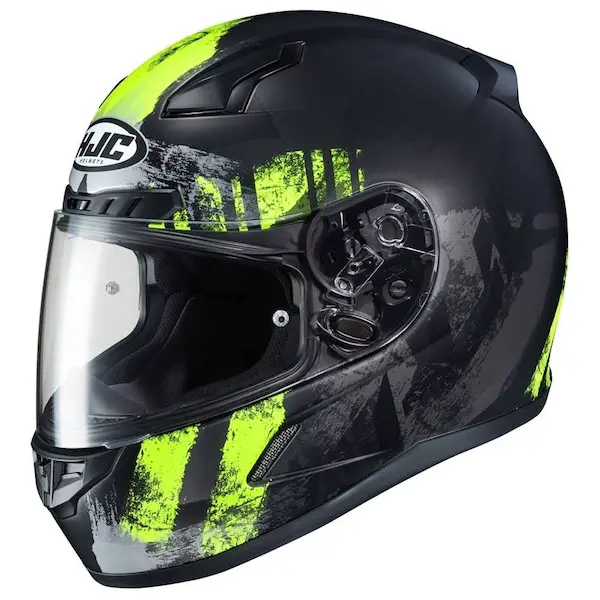 This was the first motorcycle helmet I bought for riding. It's still being worn regularly after more than 20,000 km of use.
The HJC CL-17 is one of the best budget motorcycle helmets. For the price, it's a great choice if you're testing out riding and don't want to splurge on something in your first season.
After wearing it for so long I don't have any personal complaints. Since I wear earplugs I'm not aware of any wind noise.
The chin strap of this helmet is comfortable. There is plenty of airflow during the summer for humid and hot rides.
It's possible to change the visor with one from HJC. There are options for visors available on AliExpress as well.
For beginner riders this is one of the best helmets currently available.
Motorcycle Jacket – Joe Rocket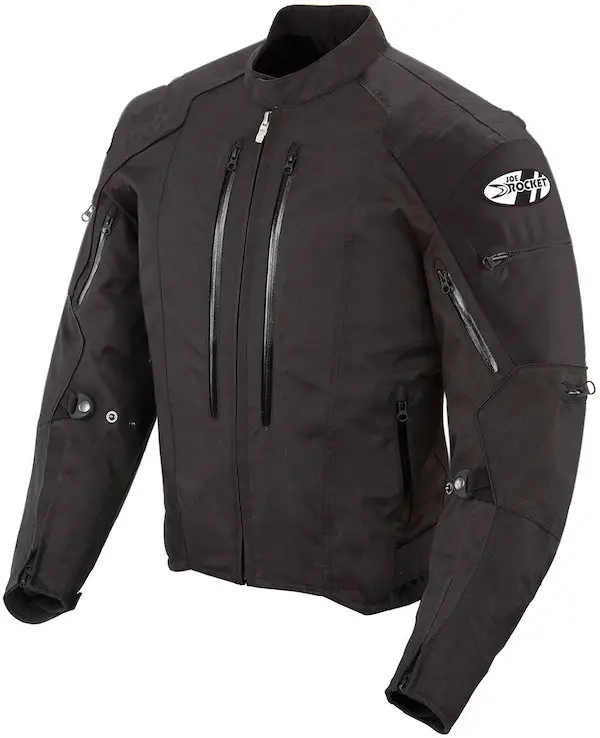 Joe Rocket makes some of the best mens motorcycle jackets available. The reasonable, budget-friendly price for Joe Rocket gear is what got me hooked.
The Joe Rocket Atomic was the first textile motorcycle jacket I picked up at my local retailer. For more than 20,000km the jacket has withstood the elements and wear and tear of riding with only some light fading on the collar.
It's hard to go wrong with a plain black motorcycle jacket from Joe Rocket. The Atomic model specifically comes with a waterproof treating and ventilation for improved air flow.
There is armor protection inserts in the shoulders, elbows, and back of this jacket.
For safety and comfort we definitely recommend checking out the Joe Rocket motorcycle jackets.