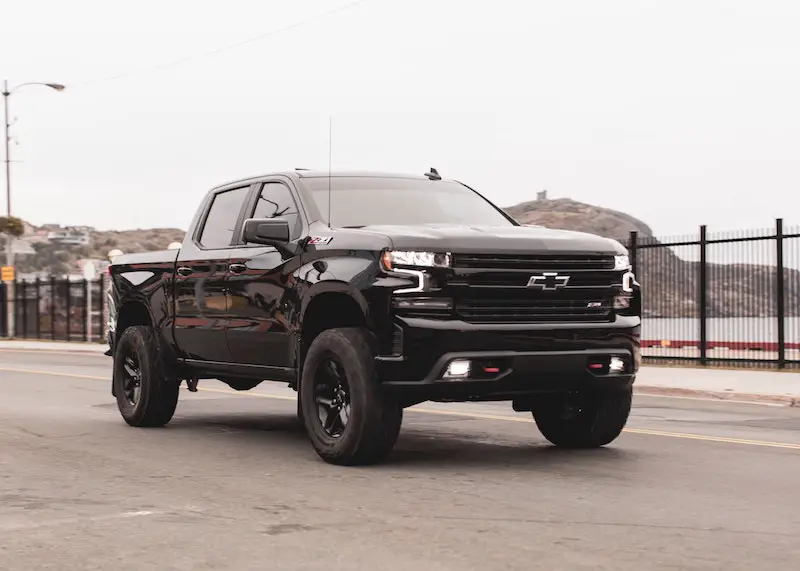 Those of you driving a pickup truck will definitely want to be using a tonneau cover. These truck bed covers offer a number of benefits and can improve your pickup driving experience.
With a tonneau cover you're able to protect and safely secure your cargo while improving your fuel efficiency. They also help preserve the bed of your pickup by keeping it protected from the harmful and damaging weather elements.
With so many different options to choose from, it can be difficult to pick out the best tonneau cover for your pickup. To make it easier for you, we put together this helpful post with our recommendations for the most top rated tonneau covers available online.
Don't forget to scroll to the bottom for a helpful buyer's guide and FAQ. Otherwise, let's jump right into it!
The Best Tonneau Cover For Your Pickup Truck
Tyger Auto T3 Tri-Fold Truck Bed Tonneau Cover (Best Tonneau Cover Overall)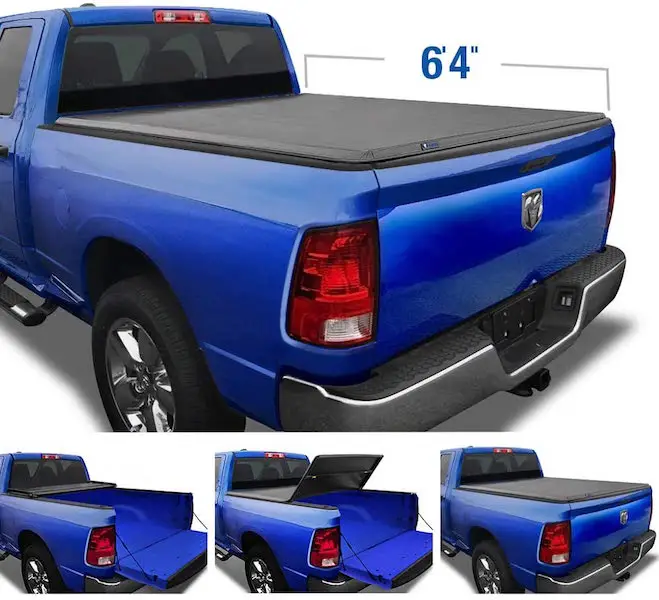 The Tyger Auto T3 Tri-Fold Truck Bed Tonneau Cover is our recommendation as the best tonneau cover for most people. If you're on the hunt for an affordable, tri-fold truck bed tonneau cover, this is your best bet.
With its vinyl fabric exterior, this cover is equipped with a rigid aluminum frame. The lightweight design and overall coverage does a great job at protecting the pickup truck bed from the outside weather elements.
Thanks to the folding design it's easy to use making it possible to quickly and easily access the bed when the truck is stopped.The soft cover is lightweight and easy to handle whether you're putting it on or taking it off.
When it comes to installation, this is one of the easiest and quickest tonneau covers you could install. Everything is included for installing this cover and there are just a few clamps required for securing it to the bed rails.
The main drawback to the Tyger Auto T3 Tri-Fold Truck Bed Tonneau Cover is that it has some limitations for security. It's possible for someone to cut the soft fabric or pry open the sides with some basic equipment. Some people have found that the weather stripping around the edges can be difficult to install as well.
Overall, the Tyger Auto T3 Tri-Fold Truck Bed Tonneau Cover stands as our top recommendation as the best tonneau cover for most people. It's lightweight, durable, easy to install, and well-designed for protecting the bed on your pickup.
Gator ETX Soft Roll Up Truck Bed Tonneau Cover (Best Dodge Ram Tonneau Cover)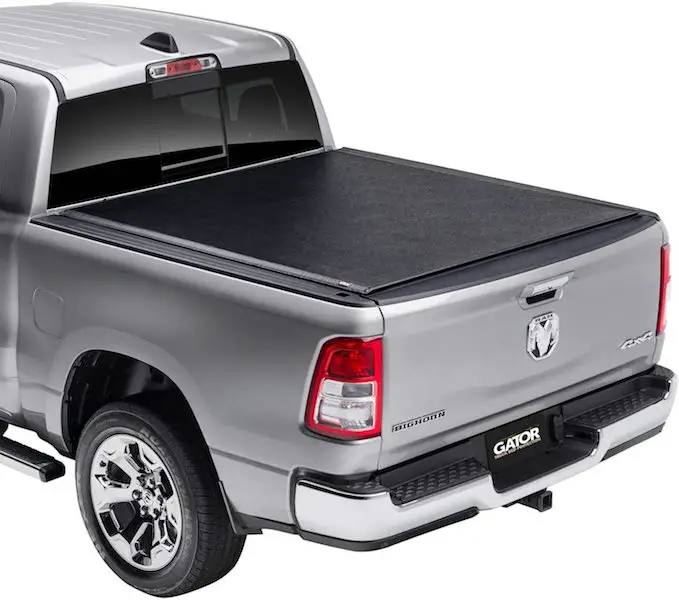 Another great choice if you're searching for the best soft tonneau cover is the Gator ETX Soft Roll Up Truck Bed Tonneau Cover. This cover is designed for Classic Ram 1500, 2500, and 3500 pickups from 2009 up to 2020.
Along with Dodge Ram pickups, this can also be used for truck beds that measure 6 feet, 4 inches in length. There's even a version for pickup beds measuring 5 feet, 7 inches or 8 inches in length, depending on the size of your bed.
This cover is equipped with an industrial-grade, leather grain vinyl finish. The soft roll-up top can be rolled up 100% of the way towards the cab of the truck for easy access of whatever is being stored inside the bed.
Installation is simple and it doesn't require any drills or tools. The cover is designed to clamp onto the rails without needing a drill and can be easily operated with one hand.
One feature worth mentioning is the adjustable tension control that keeps the truck looking great. This allows the cover to be pulled tight in any condition, so it looks sharp and doesn't flap in the wind when you're driving.
The main concern people have with this cover is that the mounting hardware might not be the best quality. It might not also sit flush with the truck once it's installed. This can be avoided if you choose to pick up some better quality hardware from your local hardware store for the installation process.
Overall, the Gator ETX Soft Roll Up Truck Bed Tonneau Cover is another great choice if you're looking for a soft tonneau cover for your Dodge Ram or other similar pickup. It's easy to install, lightweight for easy maneuverability, and a great choice for protecting the pickup bed.
Gator EFX Hard Tri-Fold Truck Bed Tonneau Cover (Best Hard Tonneau Cover)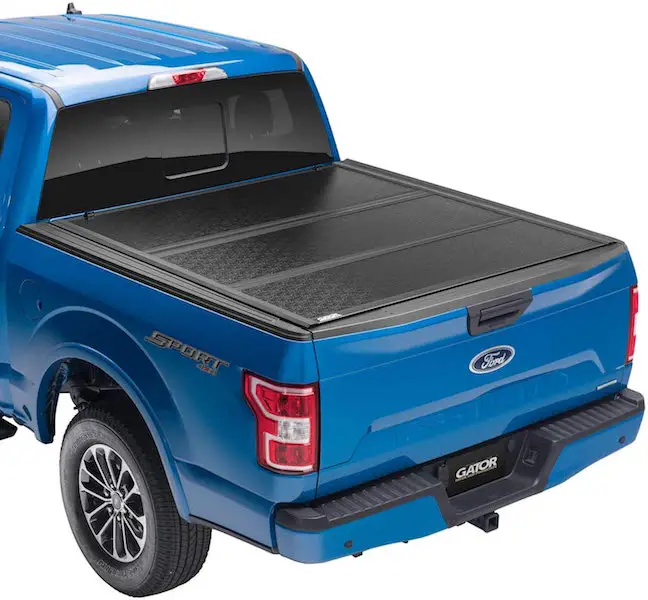 Those of you searching for a hard tonneau cover will want to check out the Gator EFX Hard Tri-Fold Truck Bed Tonneau Cover. This one boasts a heavy duty design with a tri-fold setup for easy access to the truck bed.
While this one specifically is designed for the Ford 150 pickup, there are other options from the same brand available for different trucks. This one can be used for pickups with a 5 feet 5 inch bed and a 6 feet 5 inch bed.
The cover is made from heavy duty, aluminum panels that automatically lock when the cover is closed. This provides a high quality level of security, keeping your tools and equipment securely locked inside.
Installation is simple and there is a clamp-on rail system that doesn't require any special tools or drills for easy installation. This makes it equally easy to remove the cover if it's not necessary or if you're travelling with larger cargo.
With the tri-fold design, you can drive with the cover in the open or closed position depending on what you're hauling. It's worth mentioning that it has a modern, sleek design that's flush with the truck bed and keeps your gear dry and secure.
Overall, if you're looking for a durable and affordable hard tonneau cover, it's the Gator EFX Hard Tri-Fold Truck Bed Tonneau Cover that we'd recommend. This one is easy to install and offers plenty of security and other features for pickup truck drivers.
Why You Should Use a Tonneau Cover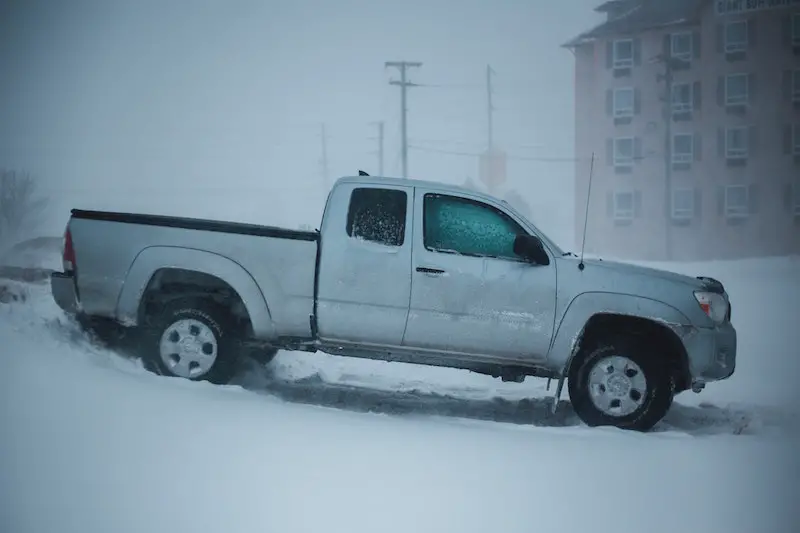 Protect the Truck Bed
Leaving the truck bed open to the elements makes it much more susceptible to damage. It can be damaged by both harmful weather elements and people with dishonorable intentions.
It's easy for someone to throw in some garbage or walk up and steal whatever is in the bed. As for the weather, rain, hail, and snow can damage the interior over time.
With a pickup truck bed cover, the bed is protected. It essentially creates a barrier and offers a level of protection against the weather and people
Increased Fuel Economy
There will be a noticeable improvement in pickup truck fuel economy if you're using a good tonneau cover. Leaving the truck bed open causes air to get stuck and increases resistance when you're driving down the road.
Using a cover allows the air to pass over the bed without getting stuck. This means the truck has to work less for the same amount of driving and it will use less fuel while doing so curious
Improve the Truck's Appearance
There are a number of different tonneau covers available to choose from. While some of them are simple and basic, others take advantage of different styles and designs.
You can find a cover that matches the paint job of your truck or helps to make it look unique. There are some great options to choose from if you're someone that wants to customize the look of their pickup truck.
Keeps the Truck Bed Versatile
One of the main reasons people buy a pickup truck is for the open bed and the versatility that offers. This makes it easy to haul large items or use it as a work truck for driving around tools and equipment.
The problem with traditional camper shells is that they don't offer as many benefits as a tonneau cover. What's great about tonneau covers is that they retract or can be easily folded for carrying around tools and equipment without restricting the height.
Types of Tonneau Covers
Soft Covers
Soft tonneau covers are cheaper and offer a lot when it comes to weather protection and flexibility. They're typically made of durable fabrics, such as vinyl, which is great to use in all outdoor conditions.
Most of these covers will fold or roll out of the way when they're not needed. The soft fabrics are also more effective at covering the spaces and little cracks that water and debris can make its way into around the truck bed.
One main drawback to soft covers is that they don't offer much security and can be easily damaged. However, if you're on the budget and searching for a cheap tonneau cover, these are a great choice.
Hard Cover
Hard tonneau covers can't be beat when it comes to protection and durability. These are made using composite or metal panels that create a rigid barrier between the truck bed and outdoor elements.
Most hard covers can also be rolled up or folded, although there are some that come as a single piece. The main difference with this type is that they're heavier, more expensive, and can be more difficult to install.
Key Features
Material Treatment
When it comes to overall durability and longevity, the specific type of material used in the cover plays an important role. Hard covers generally use firmer materials, such as aluminum and fiberglass to give them their rigid design.
Soft covers generally use more flexible materials, such as vinyl, which isn't as durable. Don't forget that the exterior of the cover should be treated to resist the harmful outdoor elements, such as UV rays, rain, snow, and small scratches or impacts.
Retracting Mechanism
With most covers there is a way to retract the cover to provide access to the pickup truck bed. Only the covers with a single piece design don't have a retracting mechanism, instead they will open up on one end.
Some of the cheap tonneau covers come with a folding frame that has separate panels. This isn't as durable, although it's relatively easy to use.
The higher-quality covers are usually equipped with a rolling mechanism that follows along guiding rails for easy access. These are a better choice if you'll be accessing the bed regularly and will be needing to move the cover.
Security Lock
Some of you will be buying a tonneau cover to protect the tools and equipment kept inside your truck bed. In this case, look for a cover that comes with enhanced security features, such as a dedicated lock or secure design that keeps the cover in place when the tailgate is lifted.
While both of these features offer a basic amount of protection, a dedicated lock lets you access the bed without opening the tailgate. However, tailgates are more difficult to break into and are part of the trucks security system for better overall security.
Weather Sealing
Since you'll be leaving the truck outdoors, you'll need to look for a cover that offers ample weather protection. It should come with design elements that keep water, moisture, and other weather elements from getting in.
A cover that's weather sealed should seal the corners and sides so that water can't get into the small cracks and spaces. This means it will sit above the bed rails or use weather stripping to seal the cracks.
Truck Size
The size of your pickup truck bed will generally influence the tonneau cover you'll be using. Each different make and model has different sizes of beds and the covers generally aren't universal in sizing and fit.
If the cover doesn't fit the length and width of your bed, it's not going to do a good job protecting the bed from the elements or the equipment inside. Always double-check to make sure you're buying the right cover designed specifically for your pickup truck.
Accessories
The last feature worth mentioning are the different accessories found on your pickup truck. Take a look at your truck bed and keep in mind the accessories when you're looking at different covers.
Things like racks, stack pockets, or mounting points might get in the way when you're trying to install a cover. Don't forget to consider this when you're shopping around.
Helpful Tips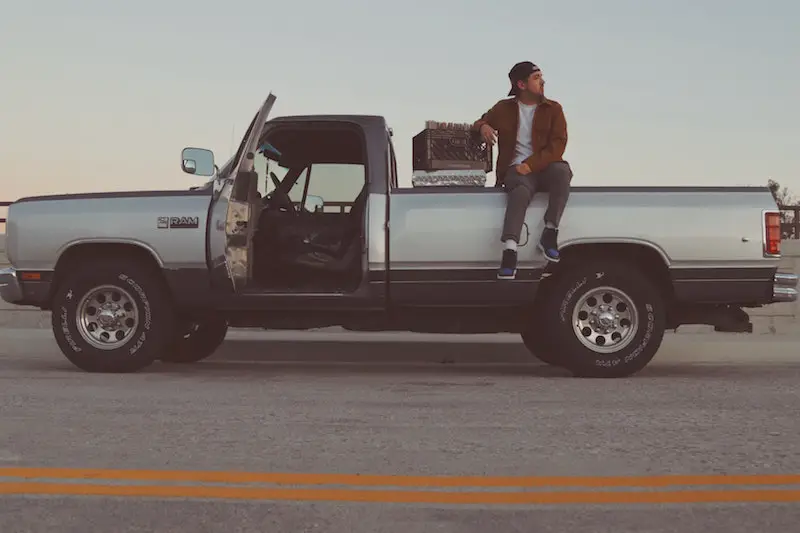 Look for a tonneau cover that has minimal overhang over the bed rails. This helps to preserve access to the stake pockets.
There are some higher-end covers that offer electric and remote access. This makes it easier to open and close the cover with the touch of a button. It's worth considering one of these if you have mobility issues or if you have a higher budget.
While it's not hard to install a tonneau cover, it can be difficult if you're on your own. Consider asking someone to help you to make the job easier.
It's possible to add your own weatherproofing for hard covers if you notice any water getting in. This is another great way to control the amount of water that's getting in and to better protect what's kept inside.
FAQ
Will a Tonneau Cover Keep People From Stealing Gear Inside the Bed?
Unfortunately, there isn't any cover that is completely theft proof. However, it's worth using a cover as they offer a decent amount of protection, especially if they come with a lock.
How Does a Tonneau Cover Stay Attached to the Truck?
Covers are attached using clamps that latch onto the side of the pickup truck bed rails. There are some clamps available that attach directly to the cover, while others come separately.
Can You Carry Things on Top of the Cover?
There are some hard covers that can be used for carrying things on top of the cover itself. However, this isn't recommended, as it could compromise the structural integrity of the cover.
With the soft models with should be avoided as they have a small weight limit and could become damaged by carrying something on top.