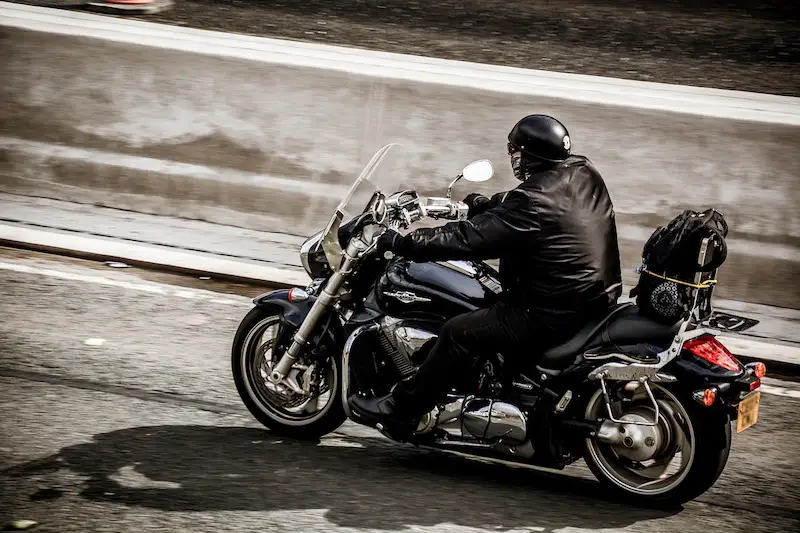 When you're travelling on the highway or long-distances on your motorcycle, it's a good idea to use a motorcycle windshield. These are designed to deflect wind, rain, bugs, and debris while you're riding.
This helps to improve the quality of your ride and provides a layer of protection against the outdoor elements. Riding with a windshield means you'll arrive cleaner and less tired from having to deal with wind-buffeting the whole time.
Not every bike comes with a windshield and this can be a problem if you're planning on touring or heading on longer rides. There are also some stock windshields that don't do a good job of protecting riders from the wind or other elements.
In this post, we'll be looking at the best motorcycle windshields that you can use for a better riding experience. This will make it easier to find what you're looking for and get the right windshield installed on your bike so you can start riding in comfort.
Let's jump right into it!
The Best Motorcycle Windshields
Slipstreamer S-06C Motorcycle Windshield (Best Motorcycle Windshield Overall)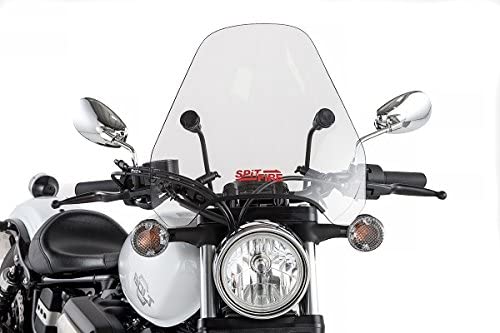 The Slipstreamer S-06C Motorcycle Windshield is our recommendation as the best motorcycle windshield for most riders. It's easy to install, durable, and has hundreds of amazing reviews from other motorcyclists.
This windshield is equipped with anodized aluminum disc hardware. The design makes it incredibly durable, perfect for riding with across a variety of different outdoor conditions.
Installation is simple and it's meant to install over both ⅞-inches and 1-inch handlebars. Even with a cruiser, it can easily fit over both square or round headlights to provide you protection against the wind and other elements on the road.
Another great feature with the hardware system is that it's easy to remove and quickly adjust. With this windscreen, it's possible to fully adjust the height and angle to find the perfect setup for your bike.
The windscreen itself is made from a clear, polycarbonate hard plastic. It's easy to see through when you're riding, although you will need to clean it regularly.
Overall, the Slipstreamer S-06C Motorcycle Windshield is the best motorcycle windshield for the money. It's affordable, easy to install, and has amazing reviews making it a great choice for most riders.
Puig 0869H Universal Windshield (8″ Round Headlight)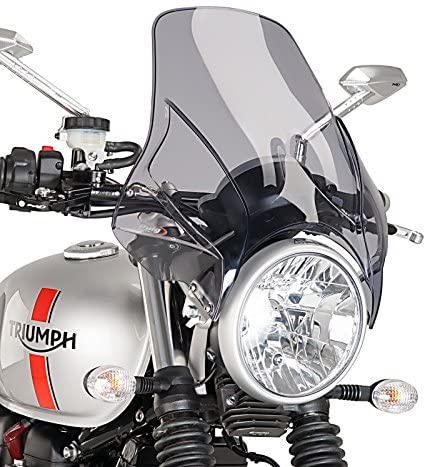 The Puig 0869H Universal Windshield has a universal fit and is specifically designed for motorcycles with 8-inch round headlights. Puig is a reputable brand when it comes to motorcycle windshields meaning you can rely on its quality and durability.
This windshield is designed with 3mm, high-impact acrylic. It's available in black, light smoke, and dark smoke colors depending on your preferences.
Installation isn't too difficult, with a number of YouTube videos that you can follow. Keep in mind that there may be some modification required to get the windshield properly installed.
All of the instructions and hardware are included for the installation process. As long as you have some basic motorcycle tools you shouldn't run into any issues.
This windshield was designed to protect your upper body while riding. The streamlined, aerodynamic design blocks wind from your chest and deflects it out of the way, providing for a more comfortable riding experience.
Overall, the Puig 0869H Universal Windshield is another great choice, especially if you have a cruiser with 8-inch round headlights. It's durable, well-reviewed, and ideal for improving the riding experience across a wide range of outdoor conditions.
Memphis Shades MEP4876 Windshield (Best Windshield for 1800 Goldwing)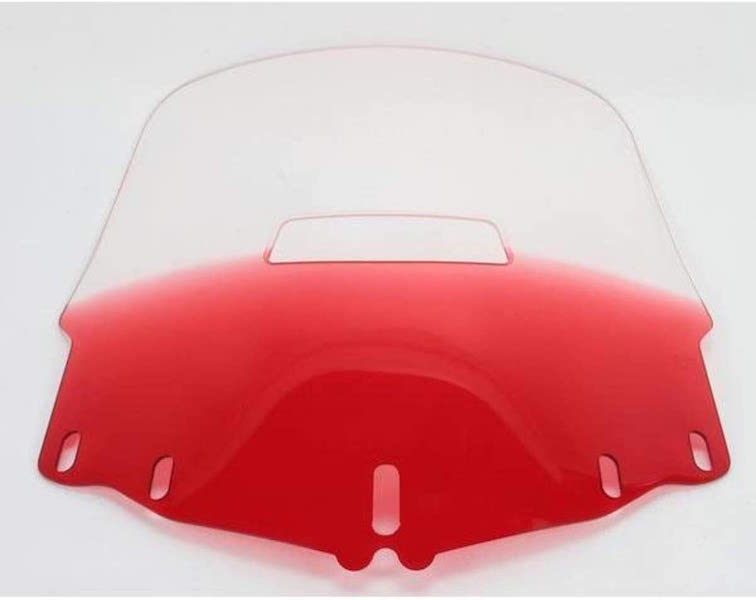 The Memphis Shades MEP4876 Windshield is what we would recommend as the best windshield for 1800 Goldwing riders. Thanks to the wind hole and streamlined design, this windshield helps to reduce buffeting and offers an improved riding experience.
Many Honda Goldwing riders are riding with an open-faced motorcycle helmet. This means the wind, bugs, and other debris is probably blasting them in the face at high speeds.
Considering the stock Honda Goldwing windshield isn't that great, it's worth upgrading to a better option, such as the Memphis Shades MEP4876 Windshield as the best Honda Goldwing windshield. Compared to the stock windscreen, this one is highly effective at blocking out wind, bugs, rain, and other debris on the road.
The windshield is made from a polycarbonate, acrylic material. It's easy to install and design to mount in the same spot as your OEM windshield, without the need for any extra hardware.
What's great about the size of this windshield is that it does not block your view while you're riding. There's even one that comes with a 2-inch taller design, which offers even better wind protection when you're out riding.
Overall, it's the Memphis Shades MEP4876 Windshield that we recommend as the best 1800 Goldwing windshield. It's easy to install, blocks out more of the wind than the OEM windscreen, and matches the overall style of your Goldwing.
Why You Should Use a Motorcycle Windshield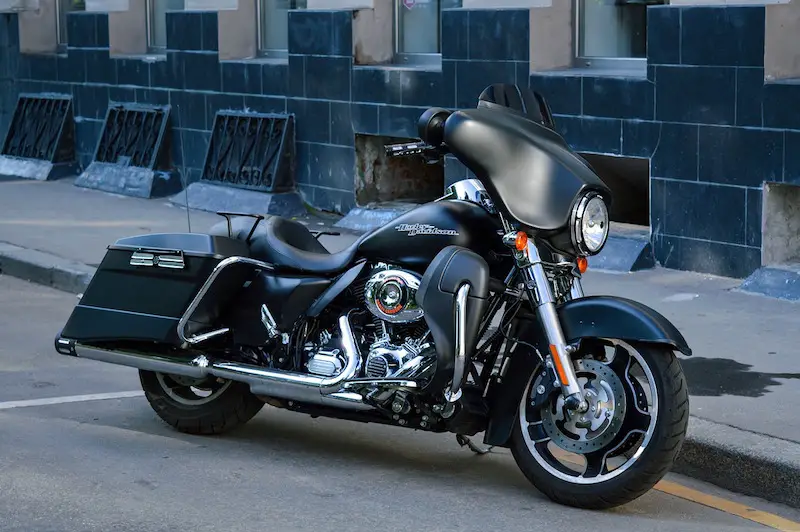 Protect Your Face and Body
When you're out riding a motorcycle, your face and body are exposed to the outdoor elements. This includes the wind, rain, road debris, and bugs.
For a more comfortable ride, and to prevent constantly getting hit by bugs and debris, it's a good idea to use a windshield. They're designed to keep the wind off your chest and to prevent anything from smashing into you.
Less Fatigue
Having to hold yourself upright when you're riding into the wind gets tiring, especially on longer rides. A windshield helps to cut down on the wind that's blasting into your chest.
It can also help to reduce wind buffeting, where the wind is directed off your bike and directly into your helmet. This means you'll arrive feeling more rested and won't be as tired from having to deal with the wind all day.
Better Sound From Your Bike
When there's wind in your ears, even if you're wearing motorcycle ear plugs, it can be difficult to hear your bike and the traffic around you. A windshield cuts down on this wind and makes it easier for you to hear.
This allows you to hear how your engine is performing and hear those lovely exhaust notes. It's also easier to hear what's going on around you in traffic, making it safer for you on the road.
How Much Do Motorcycle Windshields Cost?
$20 – $100: In this price range you can find some of the best cheap motorcycle windshields. These are going basic, yet good quality wind screens that make riding more comfortable while offering protection against wind, rain, rocks and road debris.
$100 and up: This is where you'll find the highest-end and most premium quality motorcycle windshields. The best windshields for touring and other riding conditions can be found in this price range. You'll also find auctions designed for specific makes and models, such as the Honda Goldwing, Harley-Davidson Road Glide, and other types.
Types of Motorcycle Windshields
Polycarbonate
Polycarbonate is the best material for a motorcycle windshield. It's more durable and abrasion resistance compared to acrylic.
Polycarbonate is also more flexible. This means it's less likely to shatter or chip. This is an ideal feature to have, especially if you're riding off-road or in a wide range of different weather conditions.
The main drawbacks to polycarbonate are that the material turns yellow over time and it's difficult to repair deep scratches or scuffs marks. They also tend to be more expensive than acrylic windscreens.
Acrylic
This is a popular material for motorcycle windshields because it's more affordable and cost-effective to buy as a rider. Acrylic windscreens don't cost as much and they're almost as good as their polycarbonate counterparts.
The drawback to acrylic is that it scratches easily. Thankfully, they can be buffed out if you wanted to get rid of the scratches. They also use clarity over time, which shouldn't be a problem if you can see over the top of your windscreen.
Compared to polycarbonate, acrylic doesn't turn yellow or get dull when it's exposed to UV light or weather elements. This keeps it looking better for a longer period of time, ideal for those of you that aren't riding as often.
Key Windshield Features
Size
When you're shopping for windshields, it's important that you choose the correct size. With so many options to choose from, it can be difficult finding a windscreen that fits your motorcycle.
Keep in mind that the height is more important than the width. This is something to consider because there are both tall or short windshields available.
You don't want a windshield that's higher than your nose, unless you're on a bigger cruiser. That's because it can affect your visibility and it's not as nice to look through as having the clear, unobstructed open road ahead of you.
The problem with windshields that are too short is that they can send the wind right into your eyes. This is a problem some people have with wind buffeting, especially on newer bikes.
Mounting Style
Depending on the windshield, some can be easily removed while others are designed to be permanent. Fixed, permanent windshields are fine if you're planning to keep the windshield on your bike indefinitely.
If you don't need to ever remove the windshield, or if you're upgrading from an older model, this is a suitable solution. Otherwise, if you only want the windshield mounted for longer rides, you'll want to look for a quick-release mount.
These are designed to be quickly and easily removed from the motorcycle whenever they're not needed. Some people might prefer this design, especially if you don't plan on riding with the windshield installed all the time.
Adjustability
Just like with the installation, some windshields are fixed in position while others are adjustable. To help with wind buffeting and to redirect airflow, look for an adjustable motorcycle windshield.
These allow you to find the right position and to keep the wind from blasting you in the helmet or in your eyes. Some brands even offer the ability to adjust the angles and height of the windscreen, one of the best features to look out for.
Universal vs Fitted Design
If you want a windshield that fits perfectly, look for one that's specifically designed for your particular motorcycle. It's not hard to find these, especially if you're riding a popular bike.
If you're on a budget, or if you want a different model, look for one that offers a universal fit. These are designed to be used on a wide range of different bikes, although they may require some modifications during the installation process.
Style
There are so many different motorcycle windshields to choose from. They're available in a wide range of different sizes, colors, profiles, and tints.
This means you'll have to browse through the different styles to find one that suits your personal style. It should also go with the look of your bike, so that it doesn't seem awkward or out of place.
Don't forget to read reviews to see what other people have to say about the particular windscreen you're interested in. This will make it easier to find the right one for your bike and other requirements.
Helpful Motorcycle Windshield Tips
When you're browsing the different aftermarket windshields, you may have noticed a "+" or "-" sign in front of them. This relates to the size difference between that specific windshield and the OEM one on your bike from the factory. For example, a +3 windshield will be 3-inches taller than the stock windshield.
It's important for the width of the windshield to match the width of your motorcycle. This helps with the overall style and appearance of your bike and also improves the wind buffeting. Some bikes, such as cruisers, may look better with wider windshields. Avoid going with one that's too narrow, as it won't be as effective at blocking wind, debris, and other road elements.
Make an effort to regularly clean your windshield. There are a number of useful motorcycle cleaning products you can use. Never use paper towels or gas station squeegees to clean the windshield. These are rough and can scratch or damage the acrylic, hard plastic wind screen.
FAQ
How Do You Install a Motorcycle Windshield?
Generally, installing a motorcycle windshield is an easy and straightforward process. It's different for every windshield so make sure to read the included instructions.
Typically, you'll start by removing the old windshield from your motorcycle. Next, line up the new one and attach it with the provided hardware.
There should be helpful YouTube videos and other tutorials online if you happen to get stuck.
What's the Best Way to Clean a Motorcycle Windshield?
Use a microfiber cloth and cleaning products that aren't going to damage the windshield. never use dish soap, Windex, or paper towels as these can damage the acrylic as well as the protective coating.
It's a good idea to wash the windscreen on a regular basis, especially when you're riding during the summer months. This helps to prolong its lifespan and gives you a better view of the road.
How Does a Motorcycle Windshield Prevent Wind Buffeting?
Some windshields actually cause wind buffeting and makes it unpleasant to ride for an extended period. This is why many people choose to upgrade the windscreen on their bikes.
The best motorcycle windshields are designed to tunnel the air around you. This prevents it from blasting you in your head and chest.
The design creates a pocket of protection. This results in less buffeting and decreased wind noise for a more enjoyable riding experience.