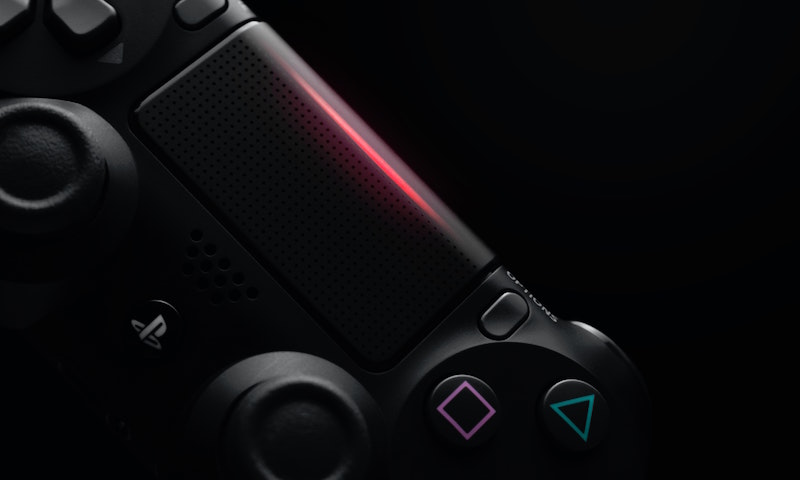 Racing a motorcycle at high speeds is not something everyone can stomach. Most riders even don't have the means or equipment for it either.
Thankfully, there are a number of motorcycle games to choose from where you can satisfy your need for speed. It doesn't matter if you have an Xbox One or a PS4, there are bound to be some motorcycle racing games for you to choose from.
In this post, we'll be looking at the best motorcycle games that you can play right now. So get your controller charged, turn on your TV, and sit back to enjoy your next motorcycle racing game experience.
The Best Motorcycle Games
TT Isle of Man: Ride On The Edge (PS4 & Xbox One)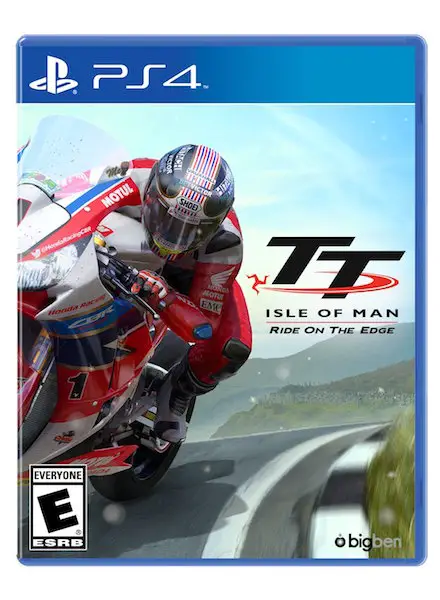 TT Isle of Man: Ride On The Edge is one of the most popular and best PlayStation 4 motorcycle games. It was released in March 2018 and delivers an immersive and realistic motorcycle gaming experience.
Riders familiar with the Isle of Man motorcycle history and culture are going to love this game. All of the details are incredibly realistic and accurate, with the entirety of the Isle of Man having been recreated in digital form.
The whole environment, including the racing tracks, roads, natural features, and towns have all been designed with a focus on accuracy. Every detail has been recreated in this game and it's jaw-droppingly realistic.
What makes this one of the best motorcycle games for PS4, apart from the environment details, are the realistic controls. Cornering especially takes some skill to master, if you want to stay on the motorcycle and finish the race, which definitely contributes to the realistic feeling of playing this game.
TT Isle of Man: Ride On The Edge comes with a few different game modes to choose depending on how you want to play. The most popular mode is career mode, which allows you to race, participate in challenges, collect points, and progress through the game.
Each new race brings new challenges and encourages gamers to continuously improve their skills through the various courses. Once you've mastered career mode, you can head online and play with up to eight other people.
Overall, TT Isle of Man: Ride On The Edge is one of the best motorcycle games if you have a PS4. It's fun to play, has incredible realistic graphics, and propels you into the lifestyle of an Isle of Man motorcycle racer.
Ride 3 (PS4 & Xbox One)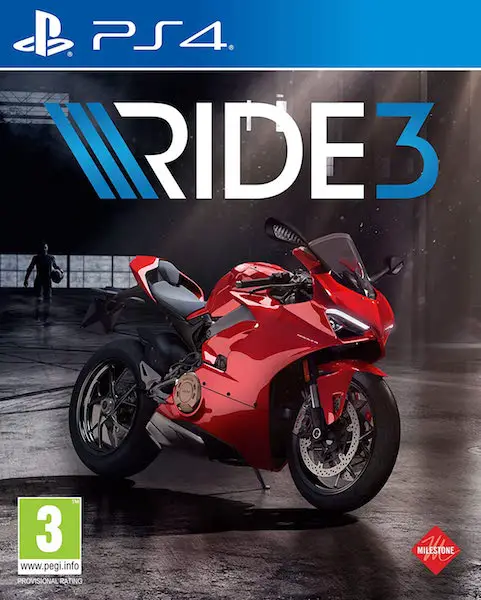 With the opportunity to ride more than 270 different bikes, Ride 3 is another great choice if you're looking for the best motorcycle game for Xbox One or PS4. It's possible for gamers to test and improve their skills on 30 different motorcycle race tracks.
When it comes to the tracks, you'll be able to ride on world-famous tracks where the Supermoto and MotoGP Championships are held. This adds another dimension of reality to the game, making it fun and interesting to play.
Along with the tracks, you'll also be able to ride on roads in some cities as well as dusty country roads. This prevents the game from being monotonous and helps to keep you interested for more than just a few races.
As the newest release in the Ride series, Ride 3 brings photorealistic graphics, new night races, new physics simulation, and improved AI for better gameplay. Not only can you choose from more than 230 bike models, there are bikes from 30 different manufacturers including endurance, naked, sportbikes and even cafe racers.
With career mode you can progress through the different races while using your skills to unlock new machines, circuits, and higher levels. The game even lets you fully customize your bike, clothing, and riding style as well for a fully personalized gaming experience.
Overall, Ride 3 is another great choice if you're looking for the best motorcycle racing games for PS4 or Xbox One. With so many different bikes and races to choose from, it's almost impossible to get bored with this game.
Motorcycle Club (PS4)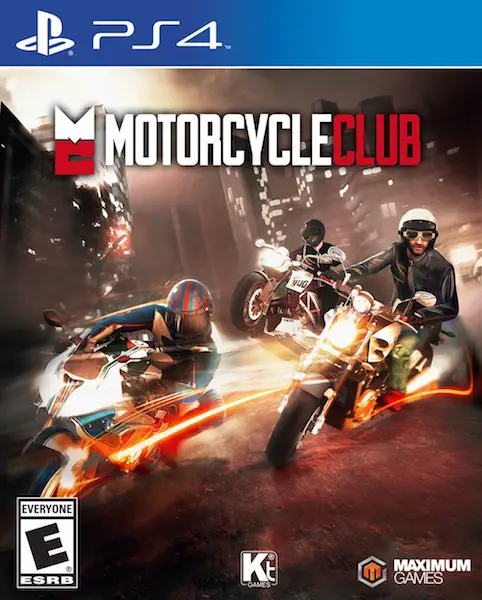 Motorcycle Club for PS4 is a great game if you're looking for something more relaxed and laid-back. Not everybody wants to race tracks or partake in a serious motorcycle racing game, so this is the option for you.
Motorcycle Club features 22 different bikes from well-known Brands such as Honda, Kawasaki, Yamaha, and BMW. As an arcade style racing game, you'll be racing these bikes across various locations in the USA and Japan for a realistic gaming experience.
In the game you can build and manage your own club, purchase real world bikes, and create rosters in the game. Players can choose from nine superbikes, ten roadsters, and three custom bikes depending on what they feel like racing at the time.
What makes this game unique is that it's possible to switch in and out of the bikes you're using during the race. This means you can truly perfect the track, using the right bike for the terrain, turns, and conditions.
Should you want to play with other gamers, Motorcycle Club has online championships available. Through these championships you can unlock new bikes, face rival clubs, and earn money to buy new vehicles.
Overall, Motorcycle Club is more of a laid-back motorcycle racing game with a focus on fun. This is a great choice if you're looking for something easy to play that doesn't require your full attention at all time.
MotoGP 19 (Xbox One)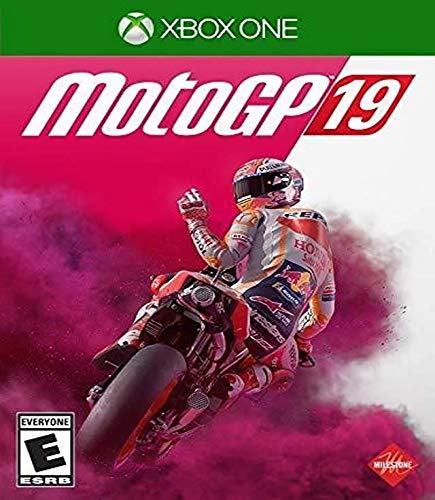 MotoGP 19 for Xbox One is the latest release from the MotoGP series. In this game you can pick your favorite rider from the 2019 MotoGP Championship and race on 19th different tracks.
The MotoGP 19 career mode let's you start as a rookie rider and climb up the ladder to the Top Class. After progressing through the races and winning challenges, you'll be ready for the Pro Career Mode for an even harder MotoGP 19 experience.
Along with 19 different tracks, Gamers can participate in some incredible historical challenges. These allow you to relive the greatest rivalries in MotoGP history of the riders, bikes, and teams.
Depending on what you feel like playing, there are a number of different classes to choose from. These include the Red Bull MotoGP, Rookies Cup, Moto 3, Moto 2, MotoGP, and the brand new MotoE class.
Also worth mentioning is the improved AI, which definitely enhances the gaming experience. This allows you to compete with a faster, smarter, and more accurate AI, which is based on machine learning.
Overall, fans of the previous MotoGP games will love the latest MotoGP 19 release. This is a great game for track racing and participating in a realistic career mode.
Road Rage (PS4)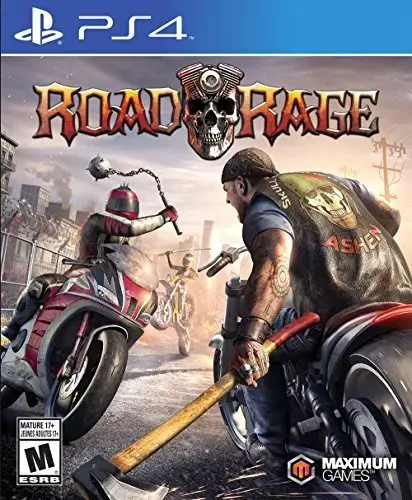 Road Rage is an interesting motorcycle game for PS4 where you race, fight, and hustle your way through the ranks of an insane outlaw motorcycle gang. The focus of the game is to change the fate of your city and restore control to bring everything back to normal.
Following a storyline of a city that has been torn apart by violence and crime, the key to survival is earning money and riding fast. Gamers are able to take part in combat racing while exploring a huge open world.
In Road Rage there are more than 40 different story-based missions. Each of these missions offers the opportunity to progress through the game and become club president.
There are 11 different characters with 11 unique and upgradable bike models. While there are 40 main missions, Road Rage includes almost 100 melee and story-based missions in total.
Along with 12 unique melee weapons, there are also customizable skins and wheels. All of this packed into a game that has impressive, cinematic slow-mo effects during the intense battles.
Road Rage offers gamers the chance to ride around and wreak havoc without as much focus on the racing side of things. This is another great choice if you're looking for a motorcycle game that's laid back and fun to play without as much stress.
Grand Theft Auto 5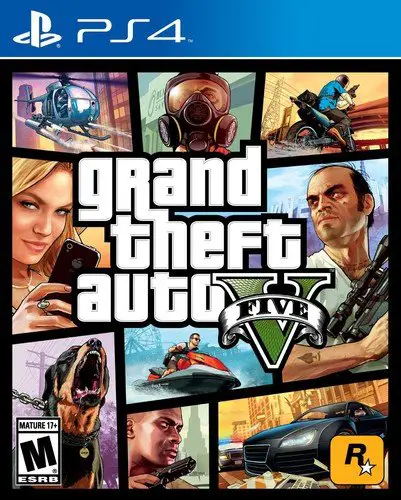 While not specifically a motorcycle game, GTA V offers one of the best motorcycle gameplay experiences of any game out there. Most of you are probably already familiar with this game, as it's one of the most popular games ever released.
GTA V offers the biggest, most dynamic, and most diverse open world ever created. The game is packed with layers of details that blends storytelling and gameplay in new ways.
In GTA V you're jumping repeatedly in and out of the lives of the game's three lead characters. During gameplay you're playing all sides of the game's interwoven story.
As for the motorcycles, there aren't any real motorcycles per se in Grand Theft Auto. Instead, you're able to ride the motorcycles that are available in game.
What makes the game so fun is that you can explore the open-world on whatever two wheels you find. You can even pop wheelies, participate in motorcycle races, and wreak a lot of havoc as you're riding around.
Despite not being strictly a motorcycle game, Grand Theft Auto 5 is loads of fun. It has its own little motorcycle world inside and it's extremely fun to play, even if you're not riding the entire game.