Knowing how to sell a motorcycle online is a useful skill, especially as a rider. It makes it easier for you to avoid scams, sell the bike for the right price, and find the right buyer.
Unfortunately, if you're new to riding, this may be something you're not familiar with. It can seem like a daunting task, selling your motorcycle to a stranger on the internet.
Having sold a number of different motorcycles online, using just about every platform, I wanted to share some helpful tips. These tips will make it easier for you to be prepared to sell your own motorcycle.
In this post, you'll find some of the most essential tips for selling a motorcycle on Craigslist, Kijiji, Facebook Marketplace, or any other online platform. Feel free to share your own helpful tips for selling a used motorcycle in the comments below. Otherwise, let's jump right into it!
13+ Helpful Tips for Selling a Motorcycle Online
Quick Look – Selling Your Motorcycle Online
Selling a motorcycle online can be a convenient way to reach a wider audience and get the best price for your bike.
However, it's important to take certain steps to ensure a successful sale. Here are some of the key points to keep in mind.
Set a fair price: Research the market to determine a reasonable asking price for your motorcycle.
Create a detailed listing: Include high-quality photos and a detailed description of the bike's condition, features, and maintenance history.
Be responsive: Respond promptly to inquiries from potential buyers and be available to show the motorcycle in person.
Be cautious of scams: Be aware of common online scams and take precautions to protect yourself and your personal information.
Be prepared for negotiation: Be open to negotiation, but also be firm in your asking price and willing to walk away from a lowball offer.
By following these tips, sellers can increase their chances of a successful sale and a smooth transaction when selling their motorcycle online.
Know How Much the Bike is Worth
The most important thing to know when it comes to selling a motorcycle is how much the bike is actually worth. This doesn't mean how much you think it's worth, it's the actual value of the motorcycle that someone is willing to pay.
Just because you spent thousands of dollars on upgrades and motorcycle maintenance, doesn't mean this increases the value of the bike. Instead, you'll need to research online to see what the going rate for your bike's make, model, condition, and year is.
Start by heading to Craigslist, Kijiji, or any other online marketplace and search for your motorcycle. This is the best place to find a rough estimate of how much you can get for your bike.
Compare the prices you find online to how much you're hoping to get. You can use this information to come up with an accurate listing price that you can use for selling your own motorcycle.
Alternative, check out the NADA Price Guide for Motorcycles. This is an up-to-date used motorcycle pricing guide, similar to the Blue Book that's available for cars. From this guide you'll be able to find an accurate price range for selling your used bike.
When it comes to upgrades and accessories, try to sell them separately. If it's not possible, keep in mind that you probably won't be reimbursed for most of the cost of these parts.
Be Open to Negotiation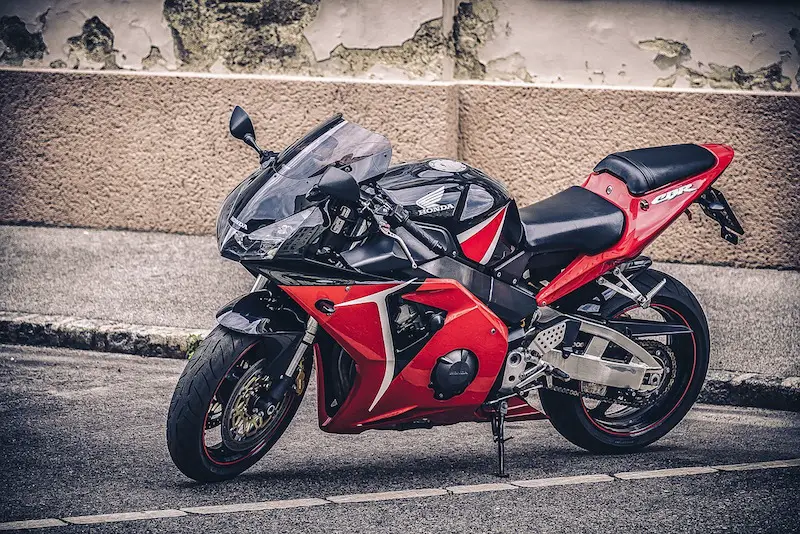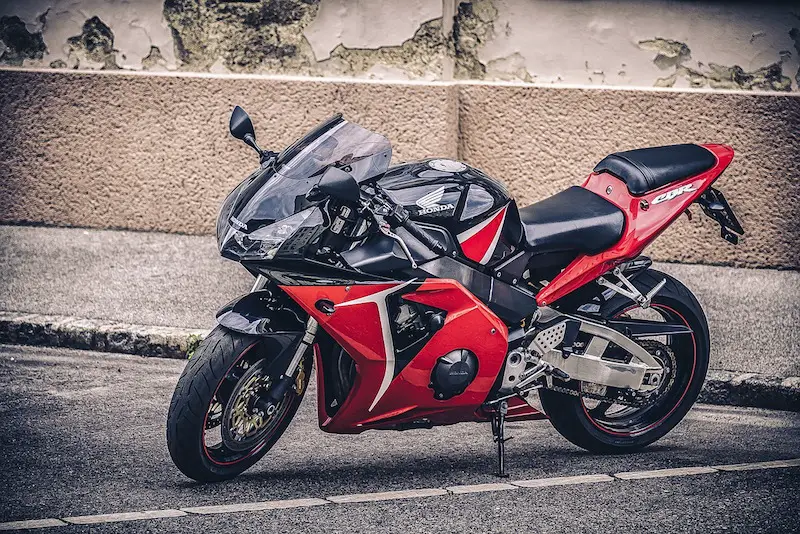 Assuming you listed the bike for a reasonable price, potential buyers are going to start contacting you. It's important that you're open to negotiation, especially if you priced higher than similar bikes online.
Anybody selling a vehicle online is going to have to deal with negotiation. You'll be spending time dealing with the people coming to look at your bike and eventually you'll have to settle on a buyer.
You might be worried about losing money if you're open to negotiation. Thankfully, this isn't the case, assuming you do it right.
Like when you're selling anything online, list the motorcycle at a slightly higher price than what you're hoping to yet. Then you can negotiate down to the lower price, a sale price that you're actually happy with.
Negotiations like this make the buyer feel like they're getting a great deal. Having this happen makes it more likely for them to follow through with the sale and gets money in your pocket more easily.
Get Started on Craigslist, Kijiji, etc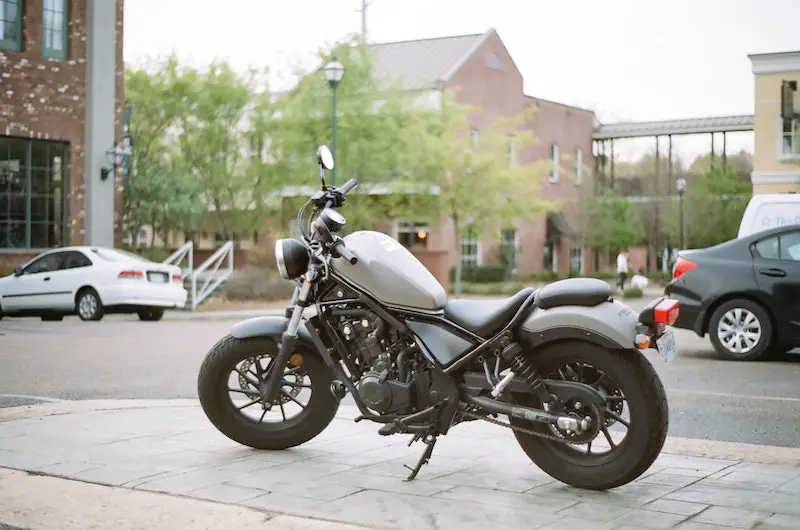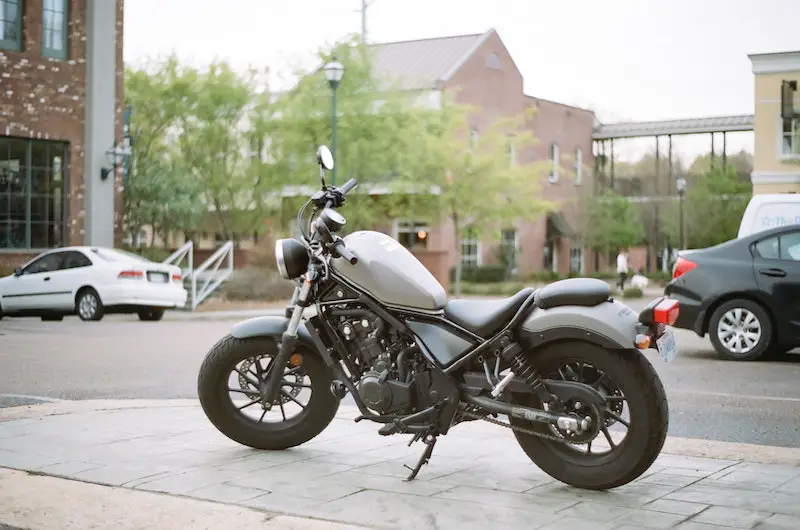 If you're not signed up already, now is the right time to sign up on Craigslist, Kijiji, Facebook, or whichever platform you want to sell your motorcycle on. Visit the website and follow the sign-up procedure for creating a new account.
When you're ready to sell, look for the section where you can post an ad. Don't forget to put together some photos and all relevant information about your bike.
When it comes time to choose a category, look for any "motorcycles/scooters" categories where you can list the motorcycle. Wherever you're asked to include information, strive to include as much useful information as possible.
Follow through with the rest of the posting process until the ad is complete. After you sign up and post an ad, the ad should be visible within 30 minutes or less.
Take Photos of Your Motorcycle (Good Ones)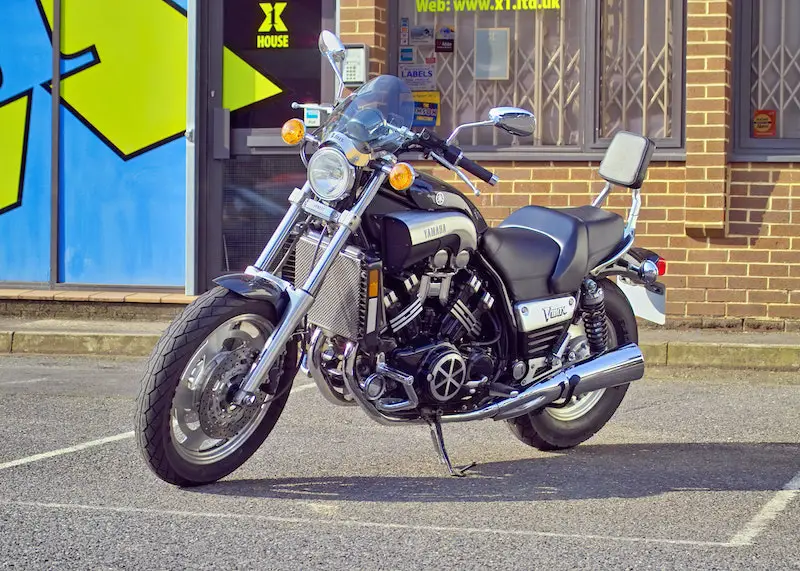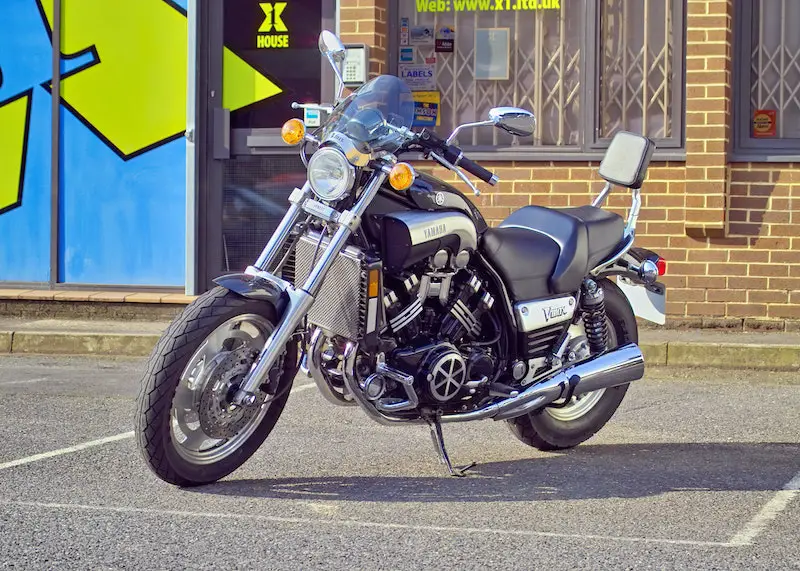 Make an effort to take decent photos of your bike when you're trying to sell it online. Too many people take one or two terrible photos and wonder why they're not getting any messages.
Instead, use your smartphone or a camera to take a number of different high-quality photos from different angles. Get close-ups of all of the different components and get further away shots of the bike from each of its sides.
Avoid taking a vertical photo of the bike when you're standing right beside it. Consider taking the bike outside or cleaning up your garage to get even better photos.
For the online listing, try to include at least 5 to 10 different photos. This would help the potential buyer get a better look at your motorcycle and message you with more information on their end.
Taking more photos makes it easier to sell the bike and you won't have to deal with as many people asking you questions. Uploading high-quality, detailed photos will definitely give your bike a higher chance at getting sold for the right price.
Provide a Detailed and Accurate Description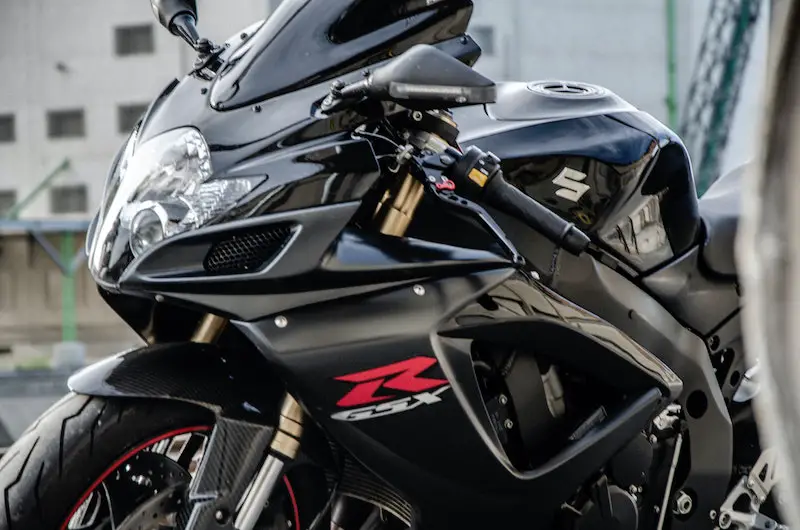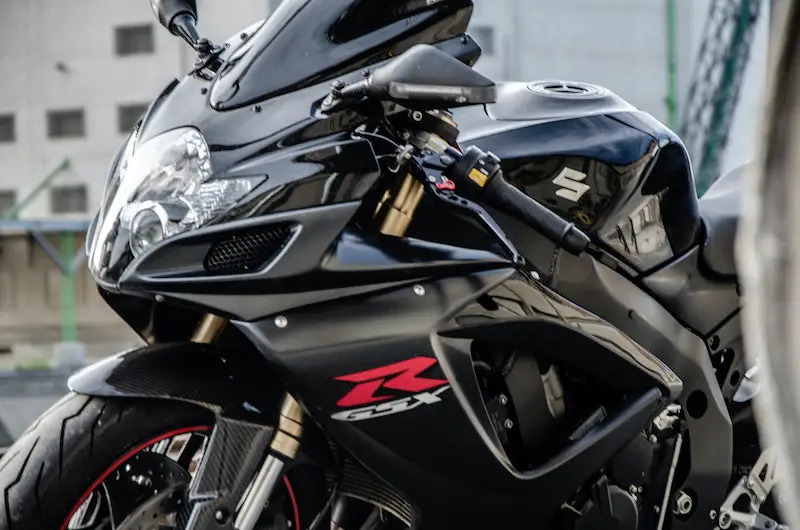 Along with the photos, you also don't want to skimp on the description. You want to provide as much information as you can for a potential buyer.
Not only does this make it easier for you to sell the bike, you're also less likely to have to deal with dozens of questions from strangers online. With all of the information available, a potential buyer is able to make a more informed decision before reaching out to you.
In the description you'll want to include an overview of your motorcycle, all of the relevant specifications, any upgrades or modifications you've made, and anything that's wrong with a bike. You can also list the reason you're selling and any interesting facts you have about that specific motorcycle.
With great photos and a detailed description, there's no reason you can't sell your bike within a few days. Of course, this depends on the local market and time of year, but these two components will help speed the process along.
Don't Forget to Include Your Contact Information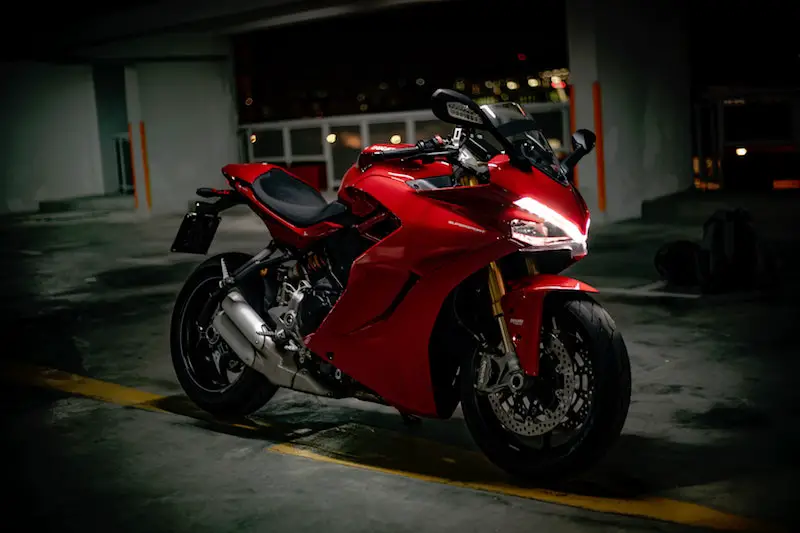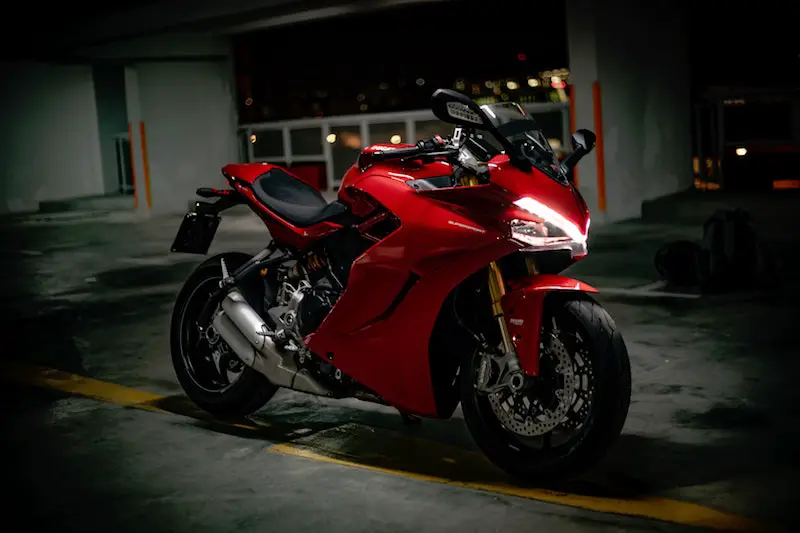 Surprisingly, a lot of people forget to include their contact information when they're selling a motorcycle online. Both Craigslist and Kijiji along with other online marketplaces can sometimes make it difficult to leave your contact information.
If this happens, you may only be getting emails, instead of phone calls or texts. Not everybody checks their email regularly, that's why it's a good idea to include your phone number as well.
Depending on the platform you're using, you could interact with everybody through the messaging app. This is a great alternative if you're not comfortable with leaving your phone number anywhere online.
When your ad is posted, don't forget to reply to texts or answer phone calls from numbers you're not familiar with. These are probably people interested in learning more about the motorcycle you have for sale.
Know How to Spot a Scammer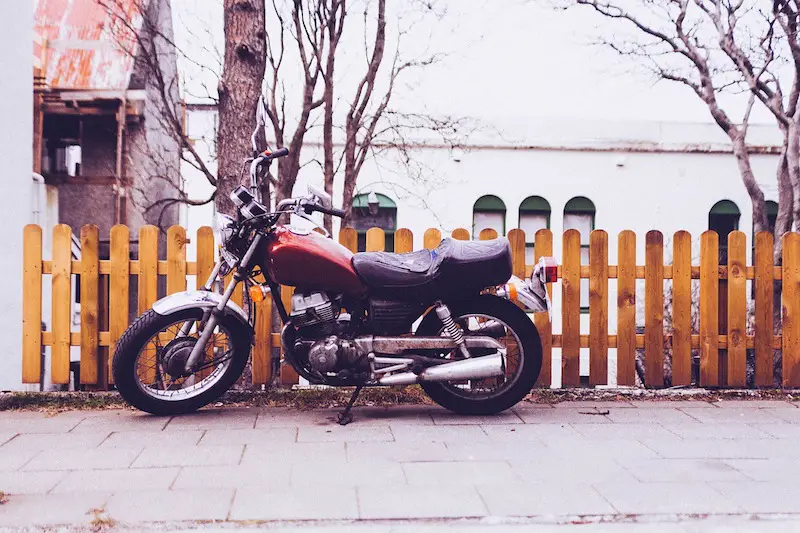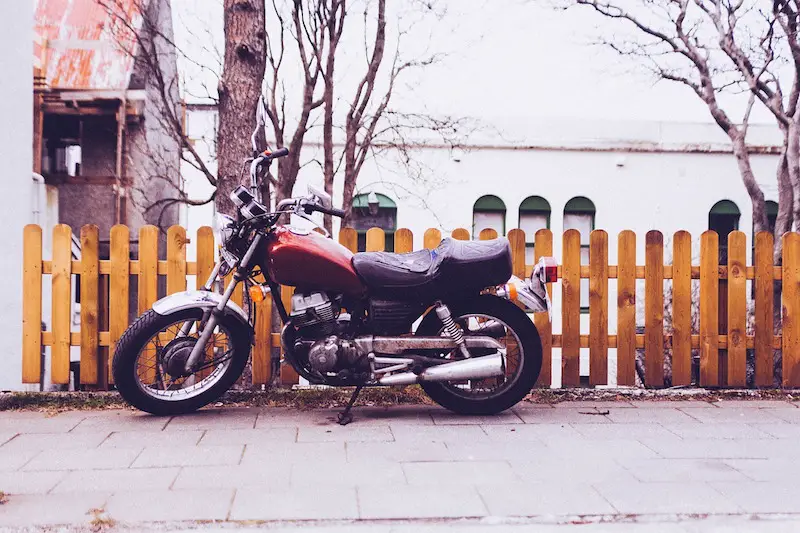 Anytime that you use Craigslist, Kijiji, or many other online marketplaces, you're bound to get some scammers reaching out to you. This is one of the drawbacks of using these platforms.
Thankfully, it's pretty easy to spot a scammer and avoid getting scammed yourself. These are going to be people with outlandish claims or specific requests involving money.
They'll probably have some weird story, like they're out of the country and want to send you money via PayPal. This is definitely a scam and when you're selling a motorcycle online you should only be dealing with people in person.
If you're ever unsure if someone is scamming you, they probably are. Do a Google search for what's happening to you and see if anybody has had a similar problem.
Otherwise, it's best to meet people in person when you're selling a motorcycle online. Never send or accept money through any platform until you're positive that you're dealing with a real individual.
You May Have to Wait to Make the Sale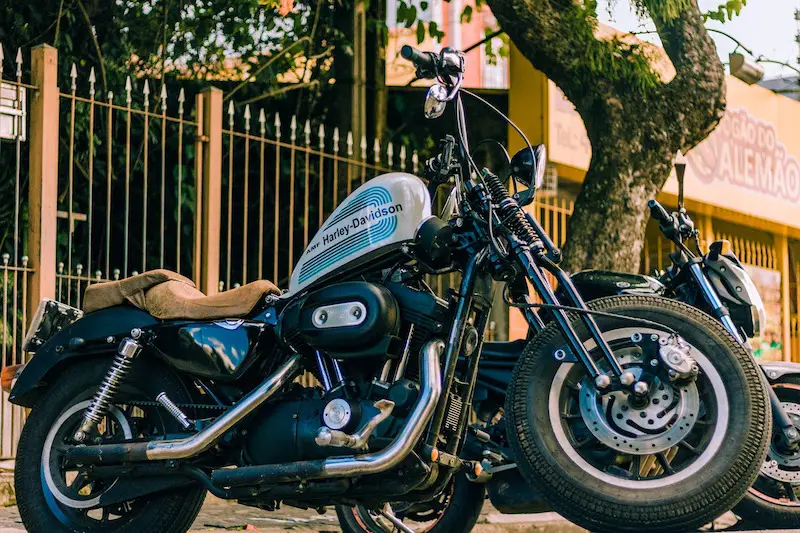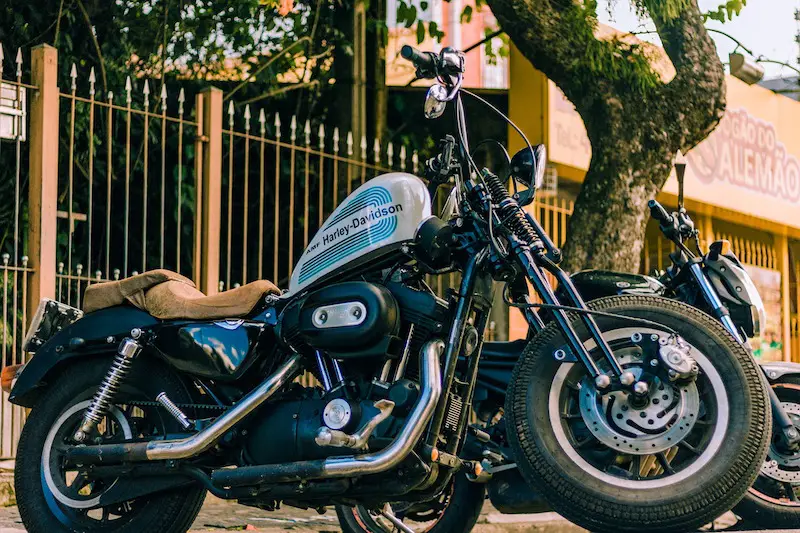 Unless you have a popular motorcycle that's in demand in your area, you may have to wait a few days to make the sale. It definitely takes some patience to sell a motorcycle on Craigslist or any other online marketplace.
While the ad is posted you'll be getting calls, texts, and messages from people with questions. You'll probably also have a few people come check out the bike, including some tire kickers.
Try not to get frustrated during this time frame. It's absolutely normal to go back and forth with a number of potential buyers until you find the right person that wants to buy the bike.
Eventually, you will find the right buyer, even if it does take a little while to sell your motorcycle. After two weeks or so, if you haven't sold the bike, consider changing the price, editing your ad description, and reposting the ad.
Cash in Hand Gets It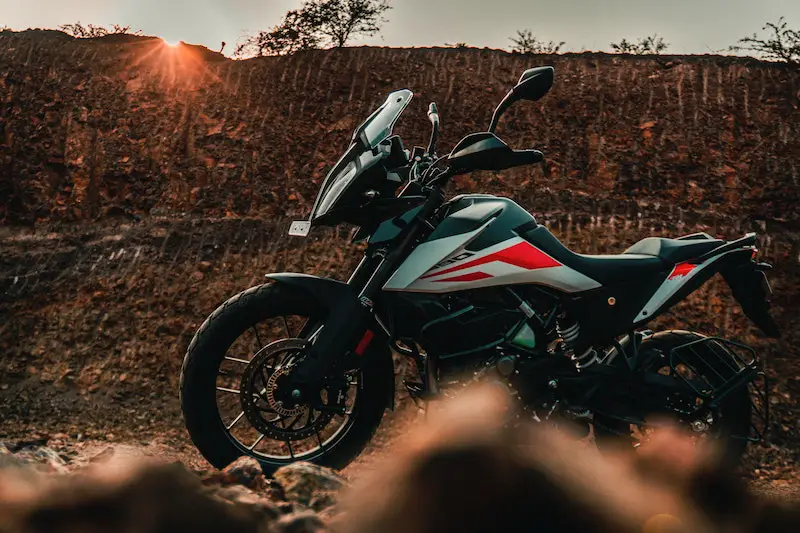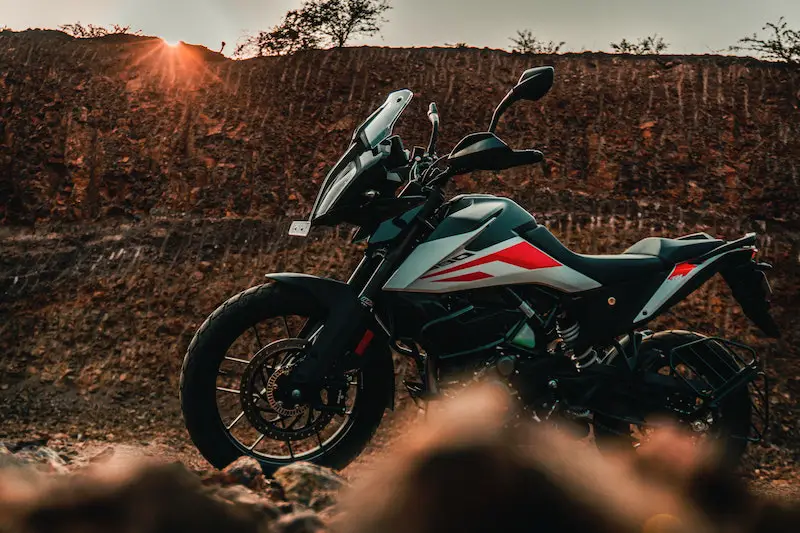 It's never a good idea to hold a motorcycle for someone, on the hopes that they're going to show up and buy it. Even if you're having a positive experience with a potential buyer, the first person to show up with cash should be the one that gets to ride away with it.
Holding it for people, especially strangers you don't know, is a good way to waste your time and lose out on a potential sale. Let the people you're speaking with know that this is your policy, which can also help to speed up the sales process.
Not only would you waste your own time holding a bike, it's also unfair to other buyers. Unless someone sends you a deposit online, always sell your bike to the first person that shows up with cash in hand.
Offer Test Rides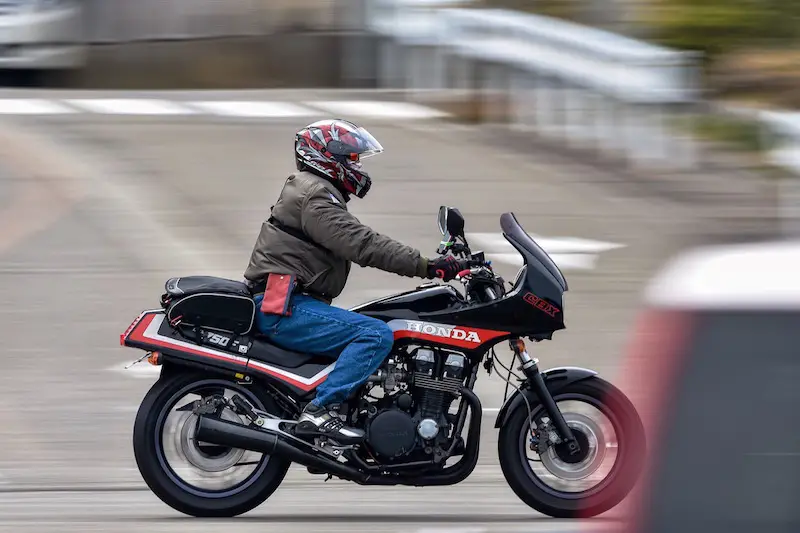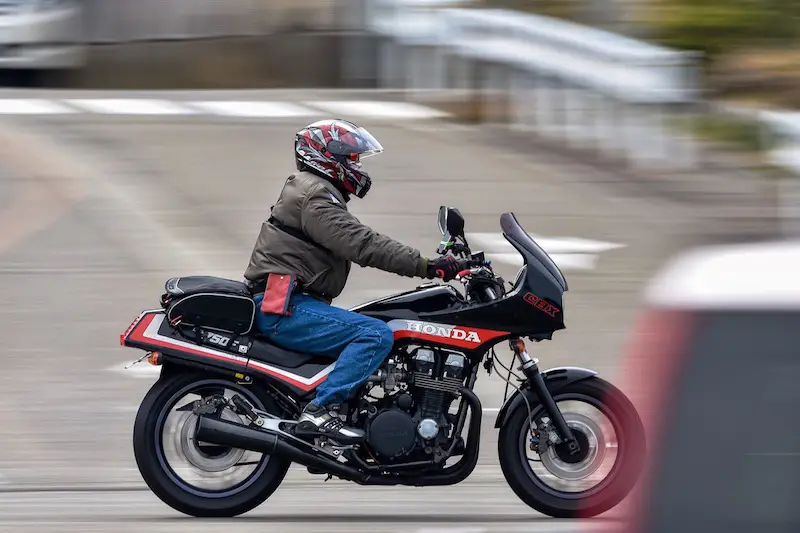 One of the biggest problems people run into when buying a motorcycle on Craigslist is that they're not able to test ride is a bike. A lot of sellers are also skeptical about letting people test ride their motorcycle, with good reason.
It can be scary letting a stranger ride off with your bike. There's always the chance that they could steal it, crash it, or get pulled over with your insurance.
On the other hand, it's a lot easier to sell a bike, especially a higher-end model, if you're willing to let people take it for a test ride. Since they'll probably be spending money on it, it's only fair that they can get an accurate representation of what they're going to get once they buy it.
You'll have to use your gut feeling when it comes to deciding whether or not to let an individual take your bike for a test ride. Either way, make sure to have a deposit and photo of their driver's license before letting them ride off.
With a deposit and photo, this should help give you some peace of mind. It's even better if they show up and leave their own vehicle or motorcycle behind, leaving you with the keys.
Have the Title and Vehicle Information Package Ready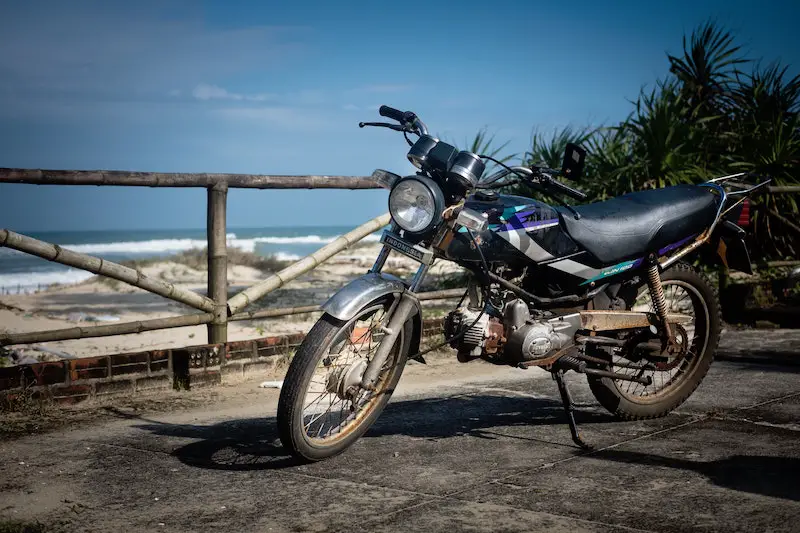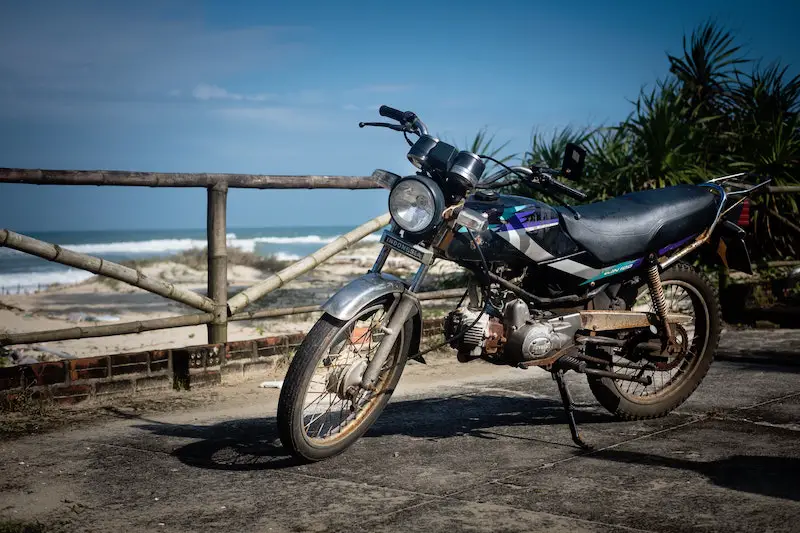 There's nothing worse than showing up to buy a used motorcycle and the seller doesn't have any of the relevant paperwork available. To avoid this from happening, make sure you have the title and any required vehicle information packages on hand.
This lets the potential buyer know you're serious and it means they'll be able to ride home if the deal goes through. Depending on where you're from, it can even be illegal to sell a motorcycle without a title for the new owner.
Another good reason to have the title is that potential buyers want to know they're not going to have any trouble registering the bike. This is definitely going to help you sell the bike a lot faster, even more so if you get it safetied.
Have the Bill of Sale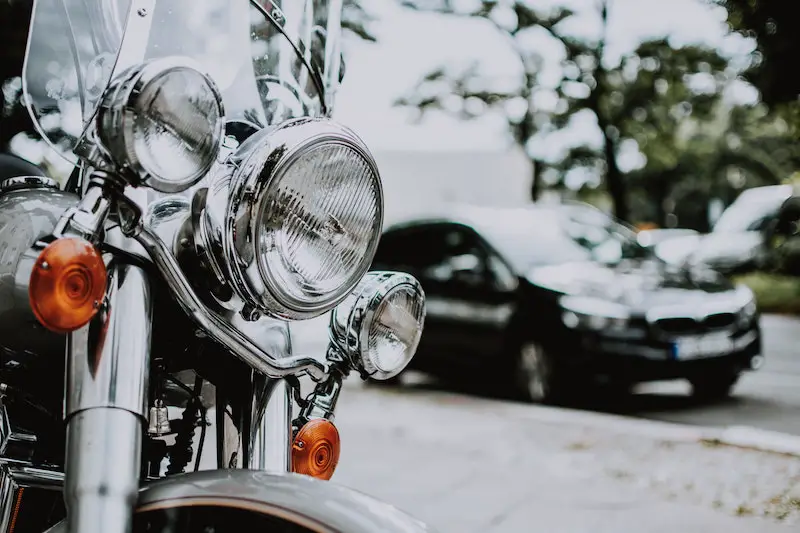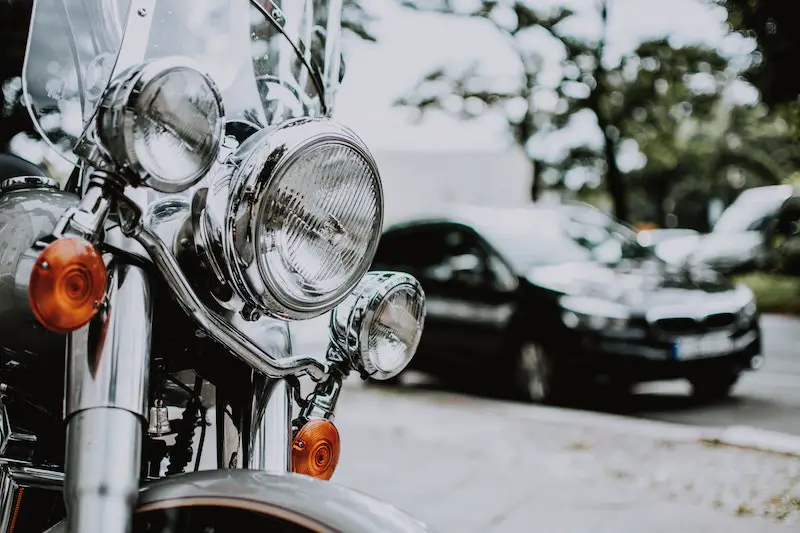 Along with the title and vehicle information package, it's a good idea to also have the bill of sale available. Not only should you have it available, it should be filled out with everything required for the bike to be sold.
When someone's ready to buy your motorcycle, you don't want to be fumbling around filling out paperwork and looking for any necessary information. Instead, the process will be a lot easier if all that's required is a few signatures and an exchange of cash
As the seller, it's your responsibility to have the bill of sale and title available for your bike. Not everyone is aware of this, so make sure you have this paperwork ready before meeting any potential buyers.
Accept Only Cash and Digital Cash Transfers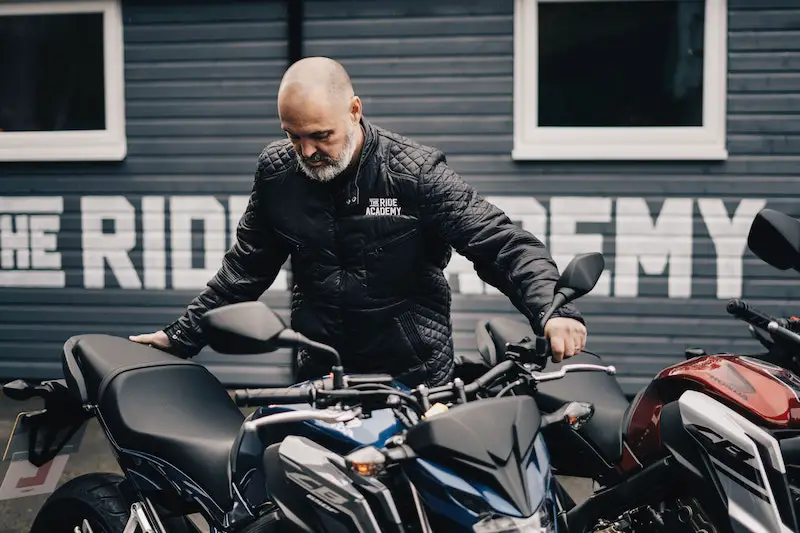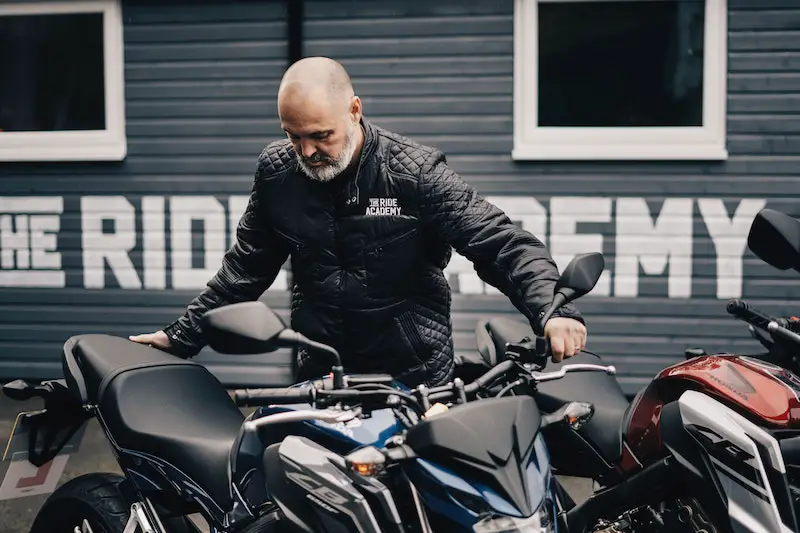 The best way to avoid getting scammed after selling a bike is to only accept cash and digital cash transfers. Obviously, cash is the best and if you have any doubts about any other form of payment, you should only accept cash exclusively.
Alternatively, digital cash transfers such as etransfers and apps like Venmo are an easier way to accept payment. Don't forget to immediately accept the transfer before the buyer leaves with the bike.
This way you'll know if the payment has gone through and won't be left without any money once they ride off. Avoid taking cheques at all cost as these are easy to fake and aren't worth the effort of going to the bank.
Take Off Your License Plate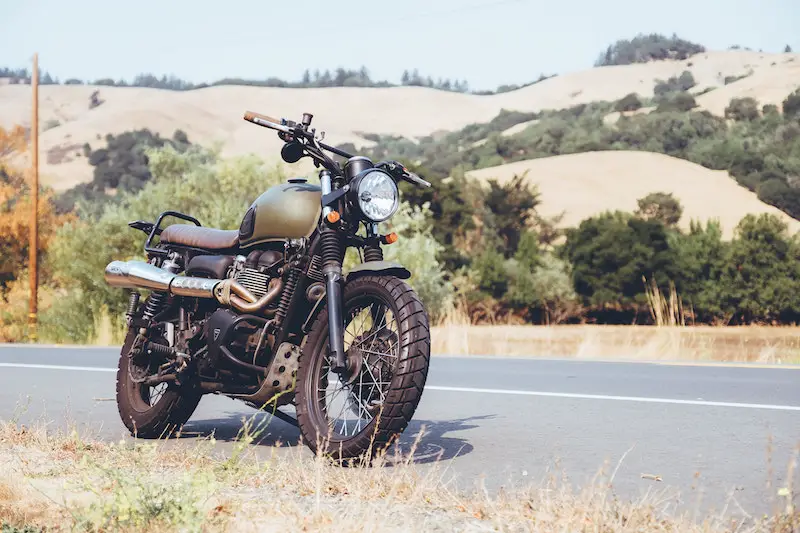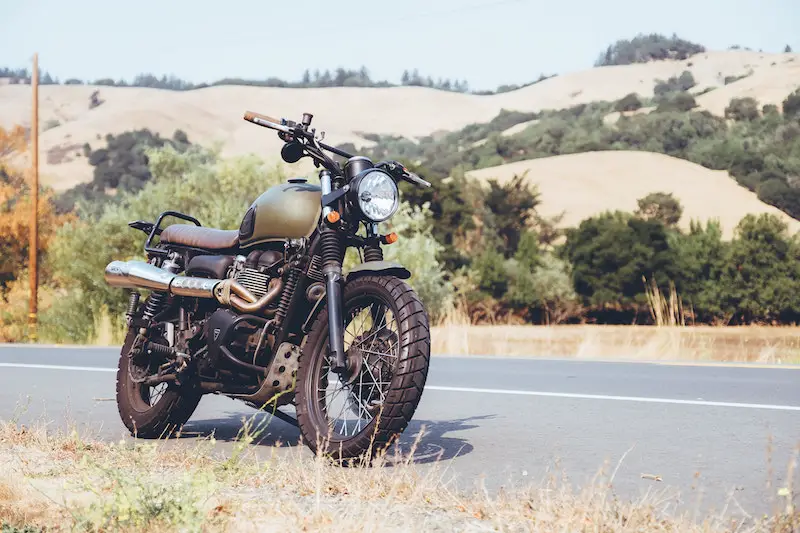 It's easy to forget during the sales process, but you definitely want to remember to take your license plate off. You wouldn't want someone riding away with your plate, especially if the bike is still insured under your name.
Along with removing the plate, give the bike a once-over and look for anything else you may have forgotten to remove. This could include documents under the seat or any accessories you didn't want to include with the motorcycle sale.
Don't Forget to Cancel or Change Your Motorcycle Insurance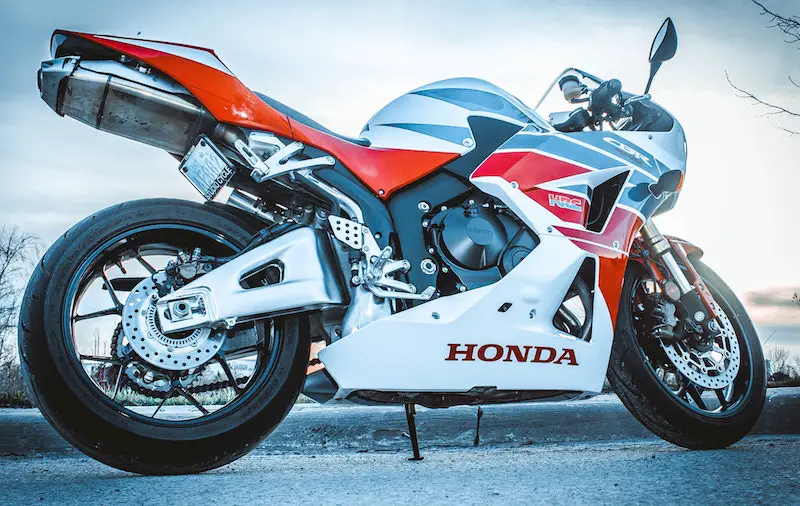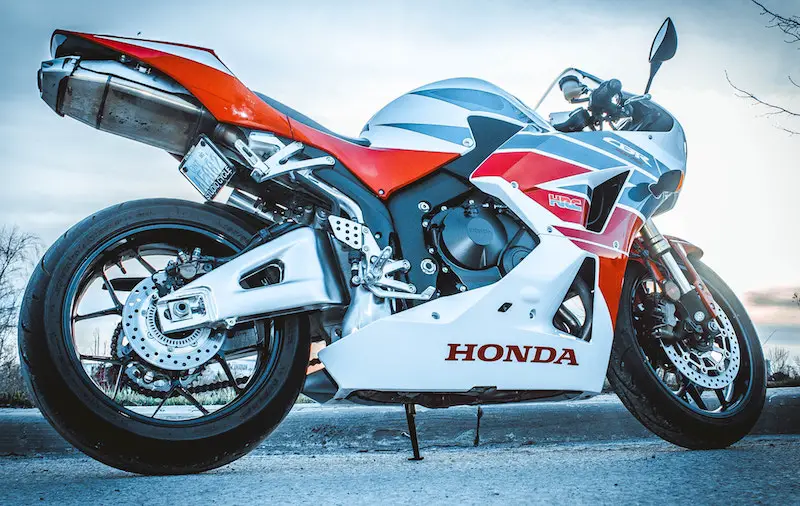 As soon as the buyer rides off, get on the phone with your insurance company and let them know you sold the bike. At this point it's a good idea to cancel the insurance or switch it to a new bike, if you already have one.
The main reason to do this is to avoid paying for insurance on a motorcycle you don't own anymore. You could easily forget to cancel and end up paying for the bike for days or weeks into the future.
The other benefit is for liability reasons. If the buyer happens to get into an accident or crash on their way home, it's possible they could use your insurance to try to pay for the damages.
Take the Listing Down When the Bike is Sold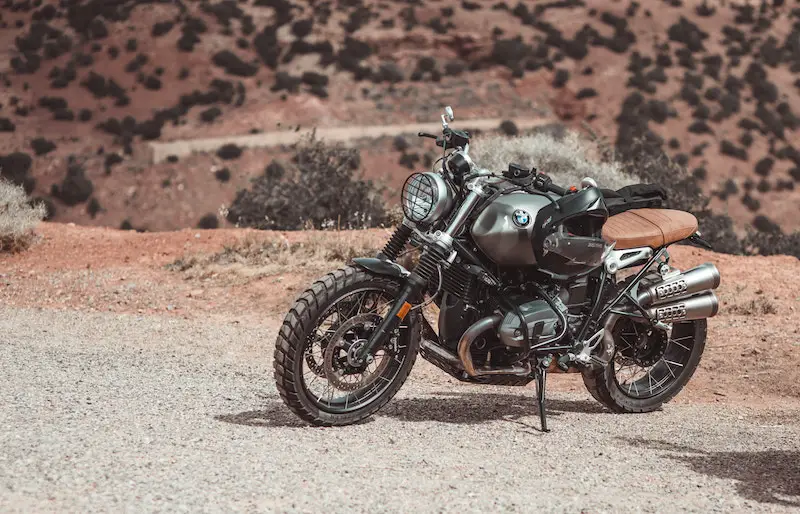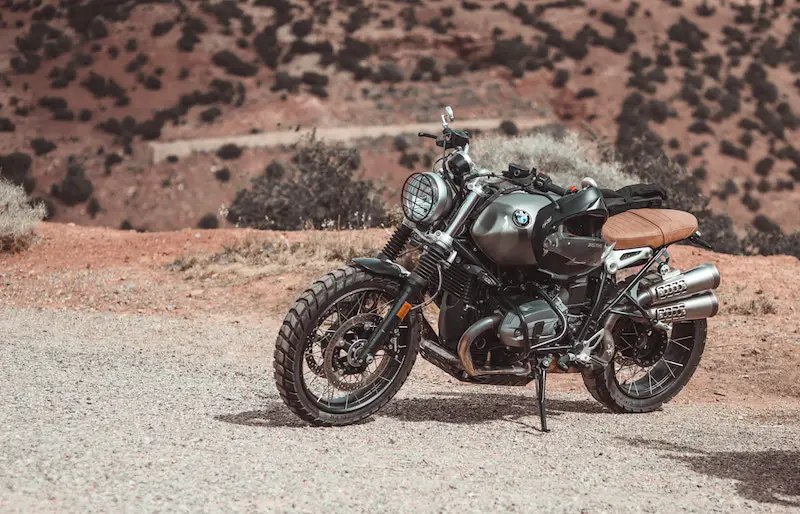 After you have sold the motorcycle, take the existing down off of Craigslist, Kijiji, or whatever marketplace you're using. Most listings will stay active for 30 days so you'll need to take it down before then.
The reason for doing this is to avoid getting any unnecessary calls, texts, or messages about a motorcycle you already sold. This is a waste of your time and is also annoying for potential buyers browsing bikes online.
Your Selling a Motorcycle Online Questions, Answered
What is the best way to advertise a motorcycle for sale?
There are several effective ways to advertise a motorcycle for sale.
Posting an ad on online classified websites like Craigslist or eBay can reach a large audience of potential buyers.
Social media platforms such as Facebook Marketplace or Instagram can be a great way to showcase the motorcycle to a targeted audience.
Local print publications such as newspapers or community bulletin boards can also be a useful tool to advertise the motorcycle.
Additionally, word of mouth and personal networks can often lead to successful sales.
Finally, attending local motorcycle events or meetups and displaying the motorcycle can attract interested buyers.
Whatever the method, it's important to include clear and detailed information about the motorcycle's condition, features, and any history or maintenance records to generate interest from potential buyers.
What is the best website to sell a used motorcycle?
There are several websites that are popular for selling used motorcycles in North America.
One of the most popular is CycleTrader, which has a large selection of motorcycles for sale and offers tools to help sellers create and manage their listings.
Another popular option is Craigslist, which is free to use and has a wide reach.
Facebook Marketplace is also gaining popularity as a place to buy and sell motorcycles, particularly among younger buyers.
Additionally, eBay Motors is a well-established platform with a large audience of potential buyers.
There are also several specialized websites, such as Motorcycle.com and CycleSoup, that are dedicated solely to the buying and selling of motorcycles. When choosing a website, it's important to consider the audience, cost, and ease of use to ensure the best chance of selling the motorcycle quickly and for a fair price.