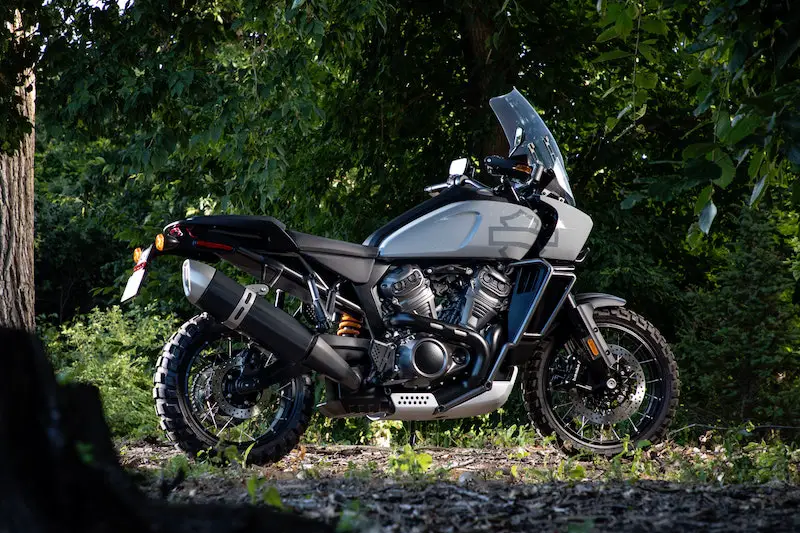 The more you ride your motorcycle, the dirtier it gets. Keeping your motorbike clean is an important part of motorcycle maintenance.
When you decide to clean your bike, there are a number of motorcycle cleaning products you can use. One of the products that will give an amazing look is the best motorcycle wax you can find.
This is a product that will give you a bike a deep, wet shine and help keep it clean for a while. The motorcycle wax and motorcycle polish products prevent dirt, dust, and other debris from sticking to your bike while it's dry.
Regularly cleaning and waxing your motorbike helps to retain its finish while preventing rust, buildup of grime, and corrosion. It even makes it easier to spot anything that's damaged, cracked, or broken.
In this post, we'll be looking at our recommendations for the best motorcycle wax and best motorcycle polish. This way you can find the ideal products to use for properly cleaning your motorbike.
Let's jump right into it!
The Best Motorcycle Wax and Polish
Meguiar's Motorcycle Liquid Wax (Best Motorcycle Wax Overall)


The Meguiar's Motorcycle Liquid Wax is our top recommendation at the best motorcycle wax for most riders. It's easy to use, affordable, and leaves a deep gloss and brilliant shine once applied.
As a liquid wax, this is a product that's easy to apply using a microfiber cloth. Don't forget to clean your motorcycle beforehand for the best results.
After being applied, this product will remove any leftover surface contaminants and blemishes that dull your finish. This results in a brilliant shine and gives your bike a fresh, new look.
Can also be used to remove fine scratches and swirl marks. Not only that, but it's safe and effective on all glossy paint, chrome, body work, and clear coat.
Overall, the Meguiar's Motorcycle Liquid Wax is one of the best motorcycle wax products you can find. It's easy to use, effective for giving your bike a fresh look, and safe on all of the components on your bike.
CarGuys Hybrid Wax Sealant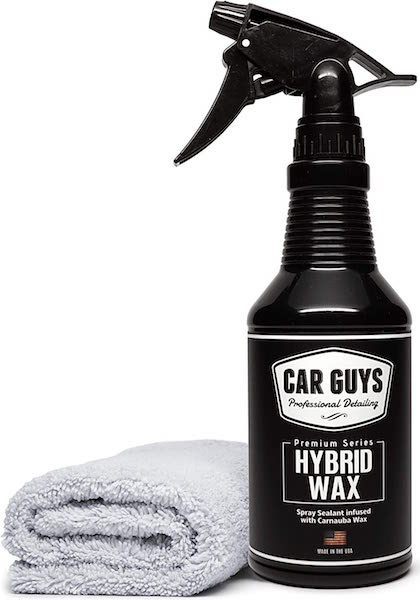 The CarGuys Hybrid Wax Sealant is a great choice if you're looking for a spray wax that's easy to use. This kit even comes with its own microfiber cloth yeah, making it ready to go right out of the box.
As a spray wax, it's still a good idea to clean your bike before using it. After the bike is cleaned, this is a product that's easy to quickly apply and wipe off for a new bike look.
Using your microfiber cloth, this spray wax won't leave behind any streaks or white residue. It wipes on and off without any hassle and produces a smooth, shiny, swirl-free finish.
This wax sealant is infused with carnauba wax and is safe to use on all surfaces of your bike. You can use it on your paint, body work, exhaust, and any other parts of the bike you want to enhance the appearance of.
Once applied, this spray wax will last up to a week or more while offering the same protection and shine. It produces a smooth appearance and the water will bead off the surface if you get stuck riding in the rain.
The only drawback to this product is that there might be some streaking if you don't shake it well before using. Don't forget to leave your bike in the shade and apply this wax while the bike is cool for the best results.
Overall, the CarGuys Hybrid Wax Sealant is one of the best motorcycle spray-on waxes for most riders. It's easy to use, comes with a microfiber cloth for a quick application, and leaves your bike with a fresh shine.
Turtle Wax T-223 Super Hard Shell Paste Wax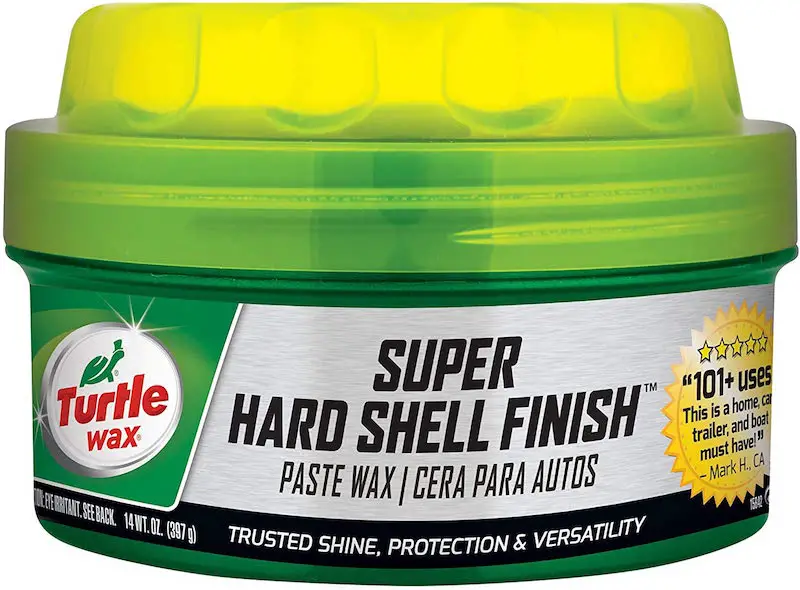 It's the Turtle Wax T-223 Super Hard Shell Paste Wax that's a great choice if you're looking for a paste wax to use on your bike. As a paste, it lasts up to 12 months providing your bike with a beautiful shine.
This is a product that's known as the "king of wax" for its popularity, protection, and results. It's designed using an advanced formula that provides UV and Rain protection up to 12 months.
Keep in mind that if you're riding a lot in rough conditions, you're going to want to reapply this paste wax semi-regularly. For the best results, reapplying once per month on a clean motorcycle is the best strategy to follow.
While not as easy to apply as a spray, it's not at all difficult to apply the Turtle Wax T-223 Super Hard Shell Paste Wax to your motorcycle. Start with a clean bike and use a microfiber cloth or damp foam applicator for the application process.
Once applied, let the wax dry to a haze before wiping it away and buffing it gently using a microfiber cloth. The result will be a beautiful looking bike that offers the protection and shine you're looking for.
This product is safe to use on most components of your motorcycle. Avoid using it on your exhaust or any other components that get too hot while riding, otherwise it could burn away.
For the best shine, protection, and versatility when it comes to waxing your motorcycle, it's the Turtle Wax T-223 Super Hard Shell Paste Wax that we would recommend. This is a popular, well reviewed, and affordable product that will leave your motorcycle looking fresh and protected.
Why You Should Use Motorcycle Wax
Gives Your Bike a Nice Shine
Your motorcycle will definitely benefit from a fresh coat of wax after being cleaned. It'll help make the bike look amazing, with the light bouncing off the surface.
Wax gives the bodywork of your motorcycle a deep shine. It helps to restore the original colours and turns it back into the eye-catching machine you fell in love with.
Protects the Exterior
A good motorcycle wax or polish provides a protective layer to the body work and other parts on your bike. This protects the paint and any other exposed components from harmful UV and water damage.
Those of you storing your motorcycle outside without a motorcycle shed will especially benefit from a wax treatment. Even with a motorcycle cover, the bike is still exposed to harmful outdoor elements, such as dust and debris.
Using wax helps to protect the bodywork and other components from UV damage, dust, debris, and everything else outside. This can extend the lifespan of the components on your bike and makes for a better outdoor motorcycle storage solution.
Protects the Paint
Using wax provides a protective coating on the motorcycle paint, for both the short and long-term. It fights against general surface degradation and oxidation.
This keeps the paintwork keeping fresh, healthy, and looking new. Regardless of where you're storing your bike, the paintwork will definitely benefit from regular wax treatments.
Key Features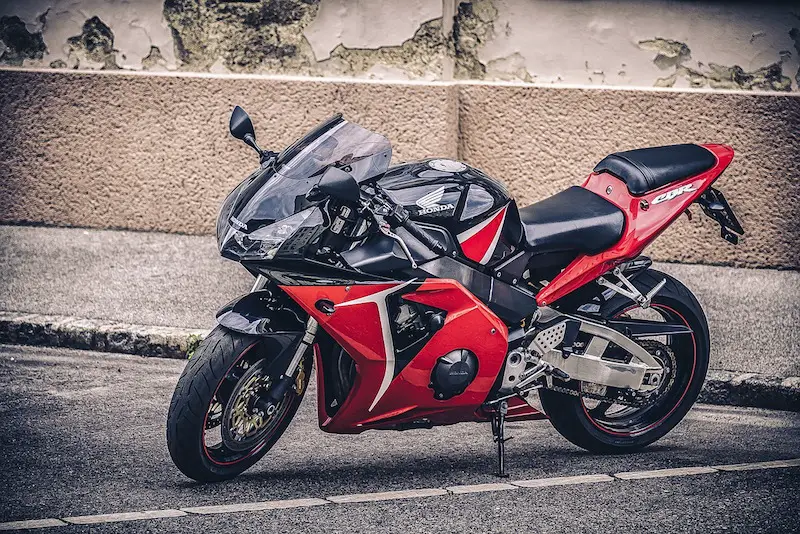 Form
Just like automotive products, most motorcycle waxes come in a few familiar forms. These include liquid, spray on, and paste.
Spray on waxes are easy to apply, can be applied quickly, and don't require much skill for a proper application. The results aren't perfect, although you can get a pretty decent shine with some of the spray on products.
One drawback to using spray on wax is that the bottles don't come with much inside. This means you'll be buying more product compared to the other types.
Liquid waxes require more skill, take more time to apply, and are slightly more difficult to evenly spread across your motorcycle. However, they're a lot more durable than spray on products and produce a better quality and better-looking shine.
For a good compromise between both products, wax pastes offer a suitable middle ground. They're easy to apply, affordable, and last longer than spray on waxes.
Ingredients
When you're looking at different wax products, it's important to take a close look at the ingredients. Generally, most of the ingredients in wax formulas are safe.
However, you still want to check for any toxic ingredients that could be dangerous or harmful to both of you or your motorcycle. Start by looking at the compatibility of the wax for different materials and bike components.
Next, looking at the ingredients, avoid anything that you have an allergy to. You should also avoid any products that can damage any parts of your motorcycle, as this could result in an expensive repair.
Application
When you're ready with a good motorcycle wax, it's finally time to apply it to your bike. Depending on the products are using, this will be done with a microfiber towel or power applicator.
Using a microfiber towel allows you to get an accurate and in-depth feel for how you're applying wax. Power applicators can be quicker, although they're not as accurate.
Ultimately, it boils down to personal preference as well as your waxing skill and the equipment you have available. As long as you've done your research, you'll be able to properly apply to wax with your chosen method for the best results.
Frequency of Use
The last thing to consider is how often you'll be waxing your bike. This depends on the longevity of the products you choose and whether or not you plan on sticking to a waxing schedule.
Depending on the wax, it's possible for it to last up to six months, or even up to a year. This means you generally don't need a large supply available in your garage.
However, most waxes have a shorter life span, typically less than a month. This means you'll need to keep up with regular applications and keep a larger supply of the product available.
Helpful Motorcycle Wax Tips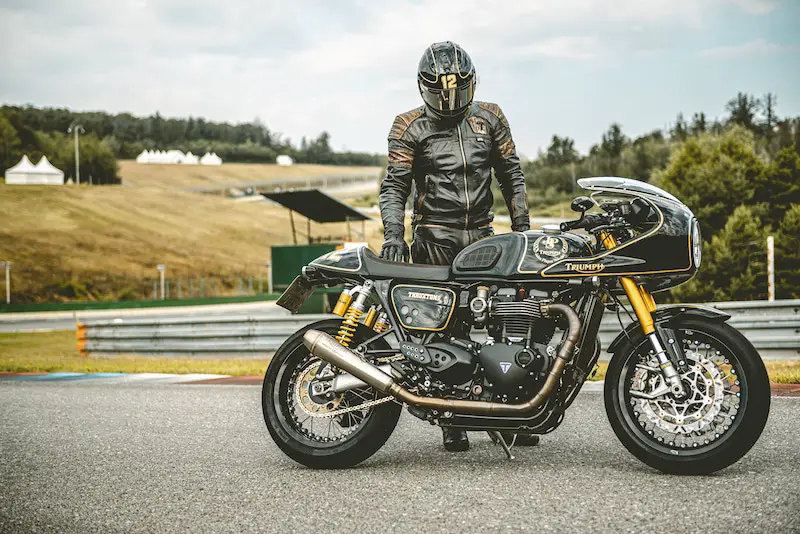 Always wash and dry your motorcycle before applying any wax. Use the best motorcycle cleaning products you can get your hands on. Cleaning the bike removes any leftover dirt, debris, or grease that you don't want getting in the way.
It also doesn't hurt to use a good polish or leather cleaner either, depending on your bikes components. This is a great strategy especially if your bike is extra dirty.
After washing your bike, get rid of the water you use for washing. Always use fresh water to clean off the wax applicator. Otherwise, you risk getting dirt back on to the finished body of your freshly waxed bike.
When you're applying the wax, use a soft applicator, such as a microfiber cloth. Soft applicators help to prevent scratches on the surface of your bike and make it easier to properly spread the product you're using.
When you get started, divide the bike up into different sections. Apply the product to one section at a time, which makes it easier to get an even coat. Also, avoid applying any product to your bike in direct sunlight.
FAQ
Do You Really Need Carnauba Wax For Your Motorcycle?
Carnauba wax isn't required, although it provides a protective coating and great-looking finish. It's also an all-natural solution for waxing your bike, if that's something you're looking for.
The best strategy is to use any well-reviewed, high-quality wax. Other than that, it boils down to personal preference for the different products you want to use.
How Can You Tell if the Product Will Damage Your Motorcycle?
Always check the product description and read the information about the product you're using. This is where you'll find out whether or not it can be used on the different parts or components on your bike.
Alternatively, you can try using the wax on something made with similar materials. For example, try it out on out-of-the-way spots on your car or on something else in your garage to see what the results are like.
How Do You Get a Deep Shine on the Bike?
Getting a deep shine depends on the product you're using. Paste and liquid waxes will provide a better shine as opposed to a cheap spray on product.
It doesn't hurt to clean and polish the bike before applying any products. This gives the wax products an ideal base to be applied on.
If you're worried about how the paint looks on your bike, look at some other options for enhancing the painted surfaces appearance. Otherwise, apply any protective products onto a clean surface for the best results.