Whether it's someone's birthday, a special holiday, or you just want to buy something for a friend, it can be tricky to find the right gift for the motorcyclist in your life. There are so many different products, riding gear, and motorcycle accessories available that it's hard to know what to get.
From practical riding gear to unique, high-tech gadgets, I've put together this list of the best gifts for motorcyclists. This will make your shopping process easier and give you some inspiration on what's available for the special rider in your life. With these ideas you can choose one or two bigger items, or pair a few smaller items together. finding the most unique gifts for motorcyclists doesn't have to be hard.
All of these different products and accessories are well-reviewed and practical for most riders. You're bound to put a smile on the face of the motorbike lover you're shopping for with something from this list!
Let's get started and jump right into it!
The Best Gifts for Motorcycle Riders
Joe Rocket Atomic Motorcycle Jacket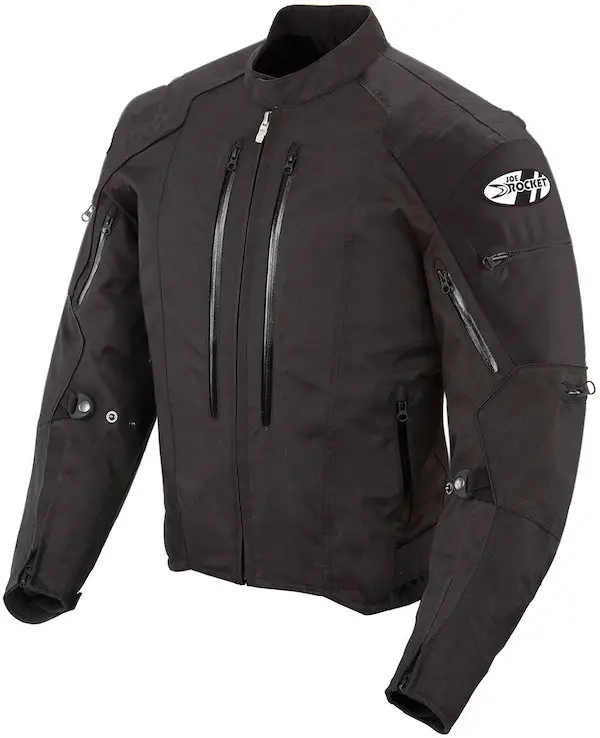 High quality, durable, and reliable motorcycle jackets make for one of the most practical gifts for motorcycle riders. As someone that probably doesn't know too much about motorcycle gear, we would recommend the Joe Rocket Atomic Motorcycle Jacket.
Jackets are a must-have item for all riders, both new and experienced. Getting a new jacket means upgrading from an older, well-worn jacket. There's also the peace of mind knowing that a new jacket is available when needed. These are an expensive part of motorcycle riding gear and almost every rider will love getting one.
While there are a lot of jackets to choose from, anything from Joe Rocket is a great choice. The Joe Rocket Atomic Jacket is waterproof and comes with armor in the shoulders and elbows. There's also a spine armor that protects the back in case of an accident.
This is a comfortable, practical jacket that can be used in a wide range of riding conditions. With plenty of storage pockets and a 6-point adjustment system, it's hard to go wrong with the Joe Rocket Atomic Motorcycle Jacket. Otherwise, any well-reviewed and high-quality motorbike jacket will suffice.
Aero Cosmetics Wash Wax Kit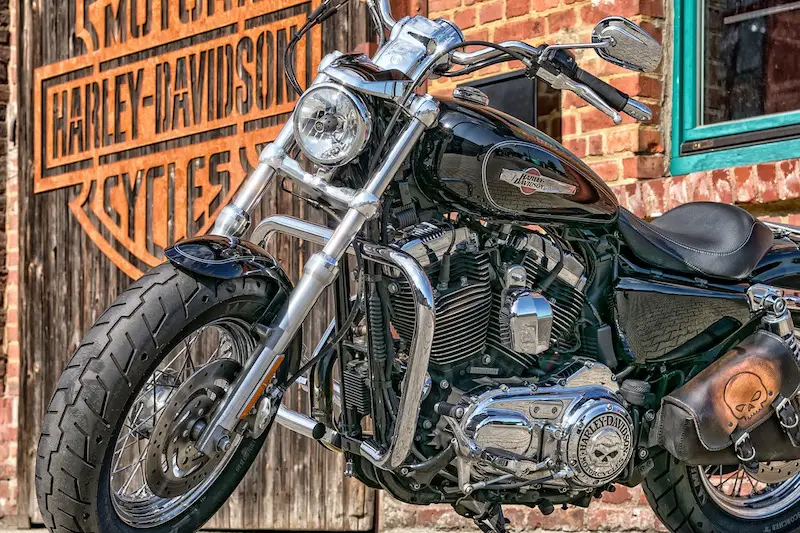 Next up on our list is the Aero Cosmetics Wash Wax Kit. This is one of the best motorcycle cleaning kits. It's a great gift for the riders that like to keep their bikes shiny, sparkling clean, and eye-catching.
This kit comes with everything needed to clean a motorcycle from top to bottom. The Aero Cosmetics cleaning products I've been around for more than 30 years. Originally designed for aircraft use, this Aero Cosmetics Wash Wax Kit has become the motorcycle cleaner of choice for at-home detailing.
What's great about this washing kit is that the cleaner can be used on both wet or dry surfaces. It's suitable for a deep clean after a longer ride, or a quick spot wash right before a motorcycle meetup. Made with eco-friendly ingredients, these cleaners are safe to use on your motorcycle internals and won't damage any of the components.
When it comes to motorbike gift ideas it's hard to go wrong with the Aero Cosmetics Wash Wax Kit. Now the rider in your life can keep their bike sparkling clean and show off their ride.
Motorcycle Helmet Camera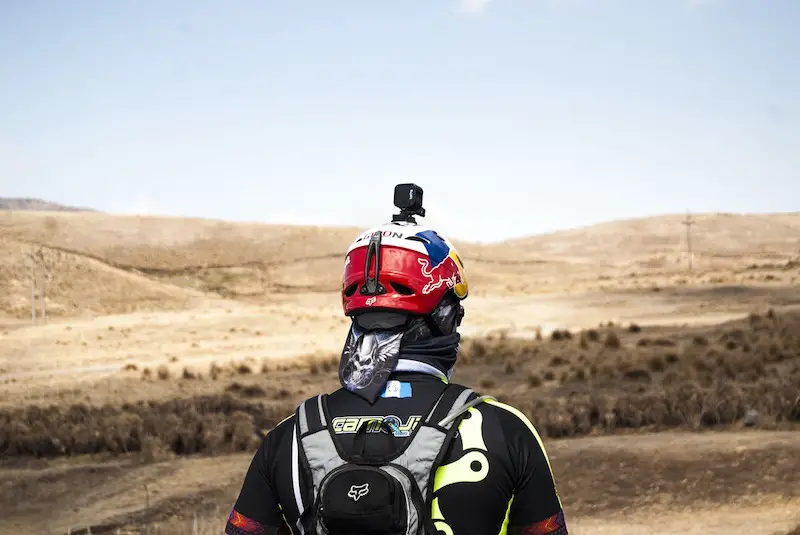 Having a motorcycle helmet camera works like a dashcam does in cars. It records everything on your ride and can be helpful in case of an accident. Footage from scenic rides can also be shared or upload it to YouTube for other riders to enjoy.
There isn't a specific camera model we'd recommend. Instead, take a look at our post on the best motorcycle helmet cameras for some helpful ideas. It depends on your budget, type of riding, and personal preferences that will determine the camera to use.
There are a lot of options to choose from so please do your research beforehand. Helmet cameras can make some great gifts for motorcycle riders. For those of you that don't ride, you can enjoy all the beautiful scenery without having to sit on the back of a bike.
Extreme Max Wide Motorcycle Scissor Jack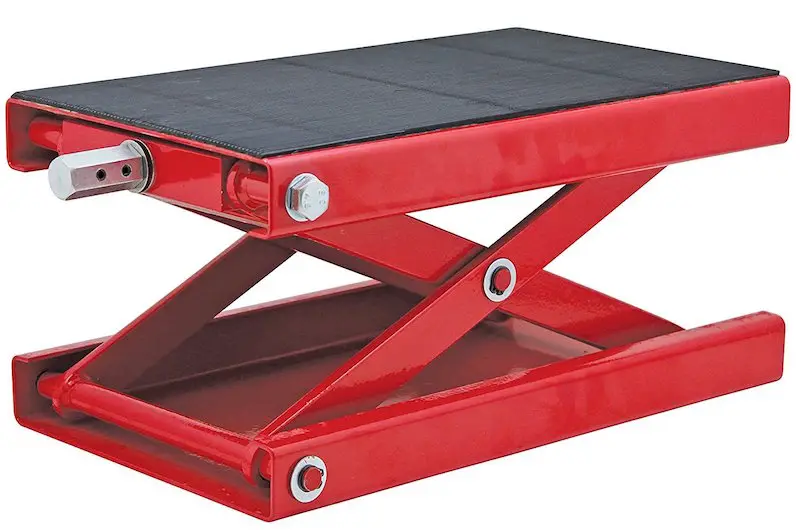 Motorcycle lifts make it easy for riders to work on and properly maintain their own motorcycle at home. These lifts raise the bike to a manageable height so that work can be done without crouching or awkward kneeling. Our recommendation for a motorcycle lift is the Extreme Max Wide Motorcycle Scissor Jack.
Feel free to also check out our post on the best motorcycle lifts for more ideas. We like the Extreme Max Wide Motorcycle Scissor Jack because it's easy to use and durable with a heavy duty steel construction. It also has a maximum lift weight of 1100lbs making it a suitable choice for light sport bikes up to mid-weight cruisers.
This compact motorcycle repair stand is operated using a simple crank system. It doesn't come equipped with any fancy features and this helps to keep the price in a more reasonable range. This is one of the best gifts for motorcycle mechanics or riders looking to do their own maintenance at home.
XYZCTEM All Season Waterproof Motorcycle Cover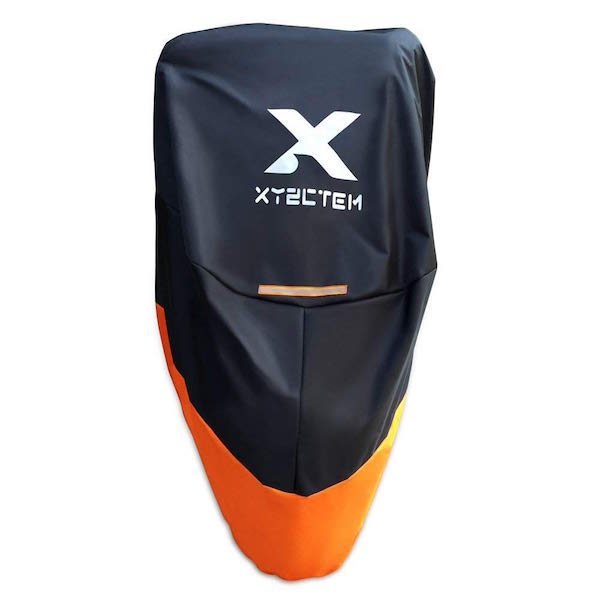 Motorcycle covers are a great idea when it comes to presents for motorbike lovers. Whether the bike is being stored outside or indoors, a cover can help protect the motorcycle from unwanted elements. We recommend the XYZCTEM All Season Waterproof Motorcycle Cover if this is a motorcycle gift idea you're interested in.
The XYZCTEM All Season Waterproof Motorcycle Cover is the same cover I use at home whenever my bike is being left outdoors. It's designed to fit sport bikes, cruisers, and can even be used on loaded touring bikes. The cover itself is design from a breathable fabric that helps with ventilation and prevents condensation or moisture from building up.
To help keep the cover in place, there are elastics and buckles that secure the cover on the motorcycle. It even comes with reinforced grommets for extra security with outdoor storage. The XYZCTEM All Season Waterproof Motorcycle Cover is a suitable and practical gift idea for the motorbike rider in your life.
For more information check out our post on the best motorcycle covers. While we like the XYZCTEM, there are a number of different options to choose from!
Motorcycle Backpack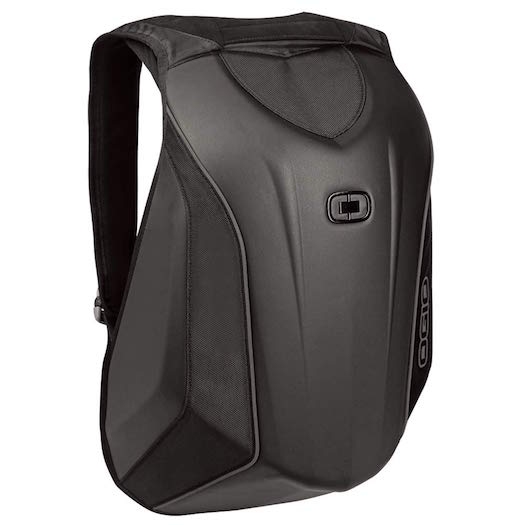 Most motorcycles don't come with suitable storage space. This makes it a hassle to carry anything larger than a water bottle or wallet. That's why having a motorcycle backpack is a great idea for any rider in need of more storage.
Motorcycle backpacks are designed to be lightweight and aerodynamic. They come with features that don't detract from the riding experience. Instead, they're designed to be as unobtrusive as possible so that the rider can focus on the ride.
With so many options to choose from that can be difficult to find the right motorcycle backpack. We put together a helpful post covering the best motorcycle backpacks that you can check out for inspiration. These bags won't distract the rider and will protect what's being stored inside the pack.
Motorcycle backpacks are a practical idea if you're looking for presents for motorcycle lovers. They're great for commuters, grabbing groceries, and easily carrying smaller items on your bike.
Motorcycle Disc Lock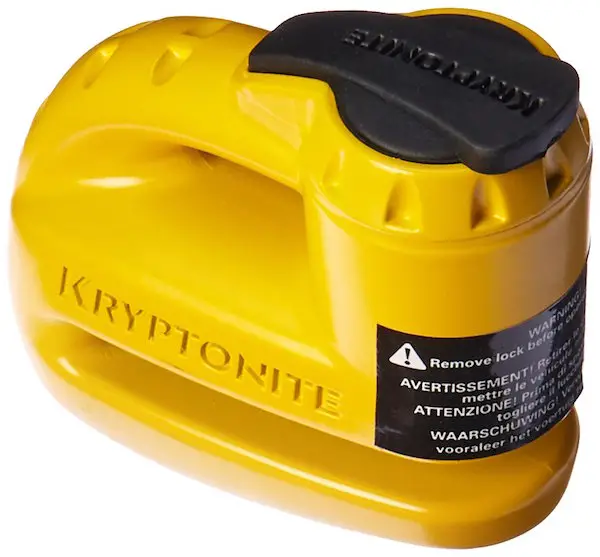 Motorcycle security is paramount to keeping your bike safe from thieves, especially when it's out of your sight. Parking on the street or leaving your bike in the driveway overnight without any security measures is asking for trouble. Using a motorcycle disc lock is one of the easiest ways to secure your bike. These small, affordable, and practical motorbike locks also happen to make great gifts for motorcycle riders.
Here at Rips & Rides we recommend the obnoxiously bright yellow Kryptonite Keeper 5s Disc Lock. This is a sturdy, durable lock designed to fit on every style and type of motorcycle. It's bright, which acts as a deterrent, and is easy to spot so it won't be accidentally left on.
These locks, and specifically the Kryptonite Keeper 5s, are easy to use. While any motorcycle can be lifted into a truck, it's harder to steal in person with a lock on. There's also the peace of mind knowing the bike is locked when it's out of sight. For an inexpensive and affordable gift for motorcycle riders, the Kryptonite Keeper 5s Yellow Disc Lock makes a great choice.
For a more detailed look at locks, check out our post on the best motorcycle locks. Here you'll be able to check out our different recommendations and short reviews about the different motorbike locks available.
Motorcycle Gloves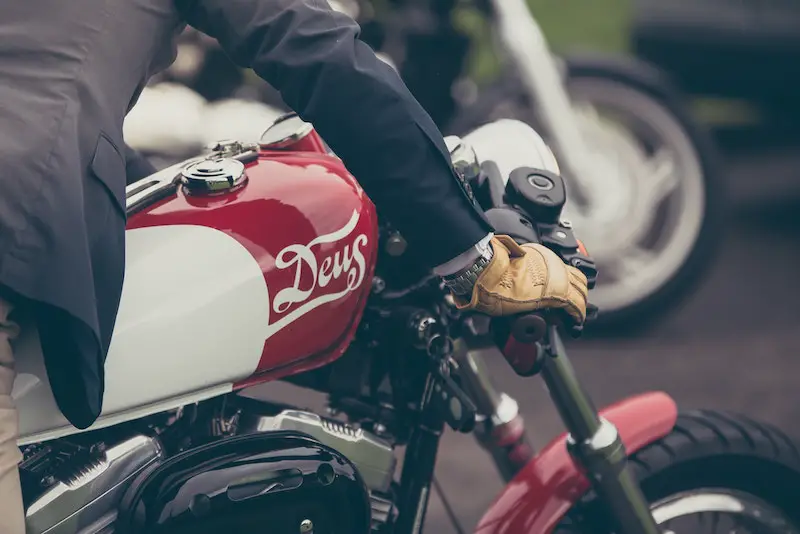 Motorcycle gloves are one of the most important pieces of motorcycle safety gear. They're designed to protect a riders hands in case of a crash, fall, or accident. These gloves come with protective features, such as armored knuckles and extra padding, to keep a riders hands safe.
After purchasing a helmet and jacket, many people will skimp on buying better quality motorcycle gloves. This makes them a great gift for motorcyclists, especially as a new, better quality pair would be an upgrade for most riders. It's also not a bad idea to have two pairs.
We put together a guide on finding the best motorcycle gloves. This in-depth guide will make it easy for you to find the right pair for the motorcyclist in your life. We recommend looking for features such as added protection, comfortable padding, and ventilation.