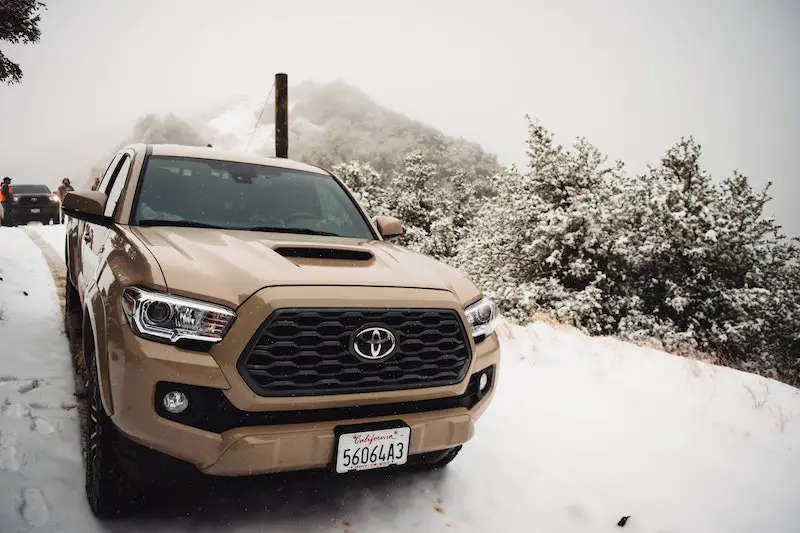 Along with camper vans, trailers, and RVs, there are a number of people that are looking to start camping with their pickup truck. Some people find it as easy as throwing down a sleeping bag in the bed and calling it a day.
On the other hand, sometimes you might want a few more creature comforts and a more enjoyable pickup truck camping experience. This is we're having the best truck bed tent for camping becomes a good idea.
If you're not aware, truck bed tents are a special kind of tent designed to be used exclusively with pickup trucks. They are made to be secured inside the truck bed while offering privacy, additional comfort, and protection from the elements.
Using one of these pickup truck tents makes it possible to sleep comfortably when you're heading out on an adventure. You can even throw an air mattress and some cozy blankets inside and you might even forget that you're camping.
In this post, we put together a list of the best truck bed tents for camping that you can use with your pickup truck. Don't forget to scroll past our recommendations for an in-depth buying guide and FAQ section.
Otherwise, let's just jump right into it!
The Best Truck Bed Tents + Reviews in 2021
Rightline Gear Truck Tents (Best Truck Tent Overall)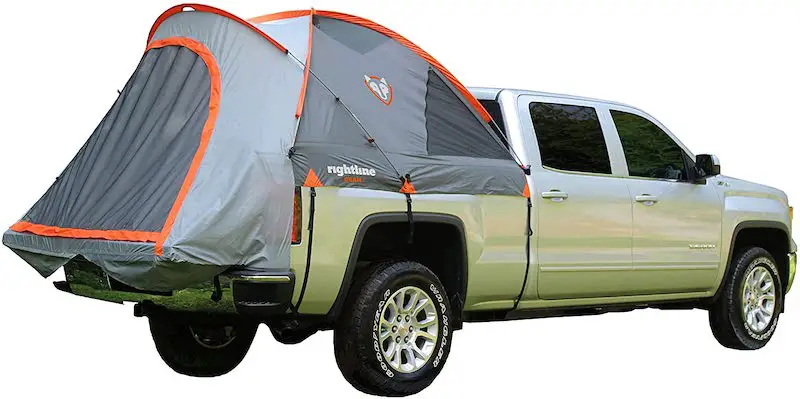 The different options available from Rightline Gear Truck Tents are our top recommendation as the best truck bed tents for most people. These take advantage of the standard tent design while coming in a variety of different sizes to accommodate a wide range of different trucks.
What makes the Rightline Gear Truck Tents unique is that it doesn't come with a dedicated floor. Instead, you can use the actual bed of your pickup truck and design your own floor solution for more flexibility and comfort.
The tent itself features a quality waterproof and weatherproof construction. To help keep you dry, it's designed with a water-resistant fabric and tape sealed seams.
When it comes to overall durability, these tents come with heavy duty straps along with durable nylon buckles for easy installation and use. Speaking of installation, there are even color coded poles and pole pockets that help to make it almost effortless to get this up in the back of your pickup truck.
All of the Rightline Gear Truck Tents can comfortably sleep two adults. There's a nifty sky view vent worth mentioning that helps with ventilation and for providing a better view of the night sky.
Overall, the Rightline Gear Truck Tents are a great option if you're on a budget and looking for a versatile, practical pickup truck tent that's easy to use. The price is great and it comes with some awesome features that can definitely improve your truck camping experience.

The Benefits of Truck Bed Tents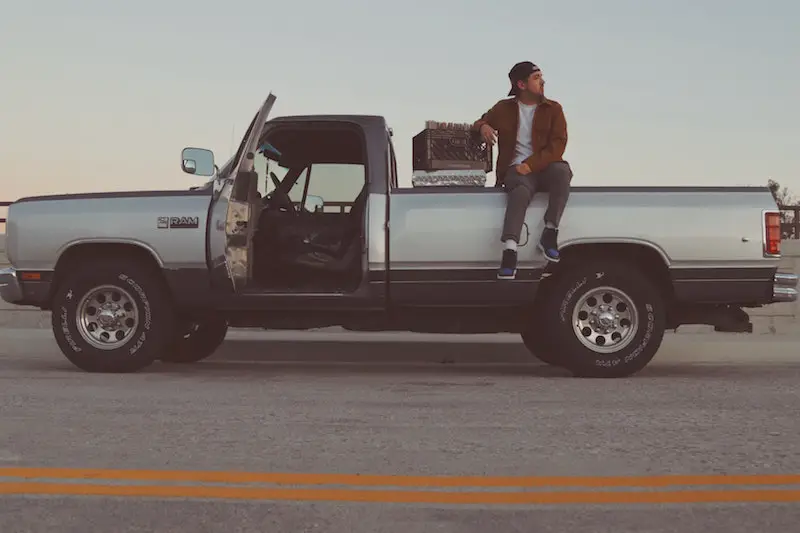 Better Than Tent Camping on the Ground
One of the main benefits to using these pickup truck tents is that you get to sleep comfortably in the back of your truck. This is where you'll find a flat surface, as opposed to the lump and uneven ground for normal camping.
It's easier to throw down a mattress and get comfortable through the night when you don't have to clear out sticks and rocks. You also don't need to worry about any bugs or other creepy crawlies giving you a surprise when you're trying to sleep through the night.
Highly Mobile
Another benefit to using one of these truck bed tents is that it makes you highly mobile. Depending where you are, it can be hard to find a suitable campground or campsite for a tent.
With the tent hooked up on your pickup truck, it's as easy as finding somewhere to park. Getting set up is simple and you'll be able to relax a lot more quickly compared to a traditional camping setup.
When you're using a ground tent you're limited to areas where you can get the tent properly erected. With the truck, all you need to do is find somewhere to park and you're good to go.
Easy Storage and Transportation
While you will have to put the tent away when you're done for the night, it's already stored on your truck bed. This makes it easy to take down and stash away until you need it again.
Unlike a traditional tent that you need to put everything away, it doesn't need to be done when you're using it on your pickup. There are also a number of different varieties to choose from so you have a lot of versatility when you're looking for the right one for your truck.
Reasonably Priced
Compared to equally comfortable ground tents, truck tents tend to be similarly or even more affordably priced. This is because they don't need to be made using the same materials and come with a sturdier base, the bed of your truck.
It's possible to spend hundreds and even thousands of dollars on a traditional camping tent. They also need to be properly maintained to get the most out of them.
If you're on a budget, then the same doesn't apply when you're shopping for the pickup truck tent. These tend to be more reasonably priced and are a better option if you're a budget camper.
Features to Consider
There are a number of different features to consider when you're shopping for these quality truck tents. Let's take a closer look at some of the different features and qualities you should keep an eye out for.
Size (Capacity)
It's important to remember that the truck bed tent you're using is limited to the space available in your pickup truck bed. Generally, you'll be looking for a tent that's between five and eight feet long depending on the truck you're driving.
This means you should start by checking the manufacturer dimensions to guarantee that there is enough room for a particular tent. Don't forget to check the height as well, as this is another important consideration.
Entry-level, cheap truck bed tents typically don't have as much height or vertical space inside. For the larger, more expensive ones you'll usually have enough room to stand up in it, which is a great feature to have.
Installation
Another factor to consider is the installation and placement of the tent. Check to see how it's installed, with many of them being designed to attach to the tailgate.
Some of them are even meant to be attached to the bed rails, which can help provide wind protection. Definitely take advantage of these different features when you're shopping for a new tent.
Don't forget about the difficulty when it comes to installing and setting up the tent. Some of them are complicated While others are pretty easy and straightforward.
Start by taking a look at the directions and then heading to YouTube to see if anybody else has set up the same tent as you. This will make it a lot easier to get everything properly setup, even if it's your first time.
Ventilation
To make the most of your truck bed camping experience it's important to have good airflow. Most of the tents will come with a rainfly, which can actually reduce ventilation and trap heat inside.
Look for models that come with ventilation flaps or windows that allow you to improve ventilation. The drawback to this design feature is that rain can get inside if you happened to get stuck in a heavy downpour.
This is a concern because of the moisture levels the inside of a tent can reach if you're sleeping inside. When it's not properly ventilated, you're going to end up with a lot of moisture and condensation on the inside of your tent, which can be a problem in the morning.
Additional Accessories
Take a look at the different accessories and features that any of the tents you're interested in come with. For example, this can include gear lofts, pockets, door flaps, and wiring ports.
All of these different features can improve your camping experience and make it easier when you're sleeping in the back of your truck. Always double-check the manufacturer description and product page to see exactly what's included.