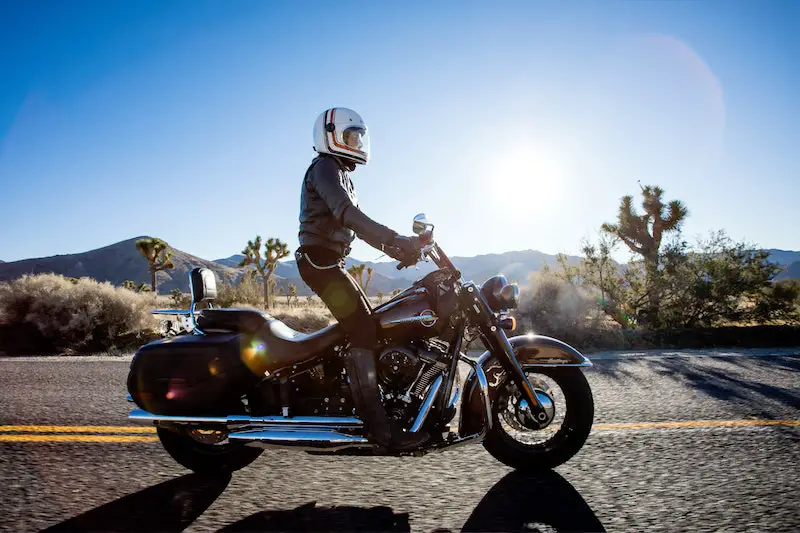 Most bikes don't come with ample storage, unless you're riding a bigger cruiser or a scooter. Along with tank bags and motorcycle backpacks, using a motorcycle leg bag is an easy way to carry your smartphone, house keys, and any other accessories you're riding with.
Not only can they be used on your leg, but most leg bags can be worn over your shoulder. These make a versatile choice for carrying some extra items whether you're commuting to work or heading on a longer ride.
In this post, we're going to take a look at the best motorcycle leg bags for most riders. These are all convenient, reliable, well-rated, and ideal for riding with.
Don't forget to keep scrolling for some helpful tips, an in-depth buying guide, and a detailed FAQ. Let's jump right into it!
The Best Motorcycle Leg Bag
VBG Motorcycle Leg Pouch (Best Motorcycle Leg Bag Overall)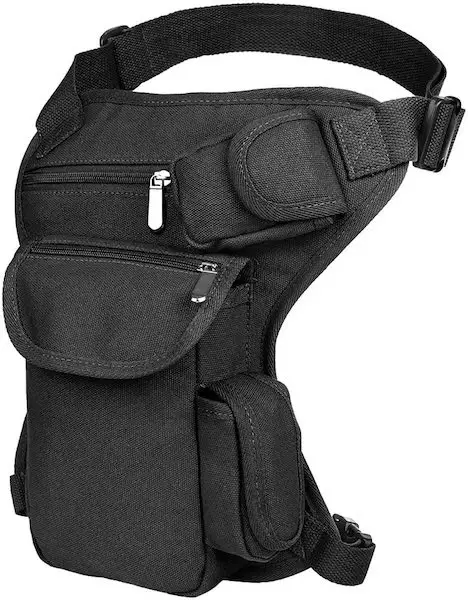 The VBG Motorcycle Leg Pouch is our top recommendation as the best motorcycle leg bag for most riders. It's available in three different colors and features a simple, basic design for stashing your riding accessories.
This leg bag is lightweight and easily adjustable, thanks to the two adjustable straps. Not only can it be used as a leg bag, it can be quickly converted into a shoulder bag when you're not on the bike.
When it comes to storage, this one is equipped with four different pockets. The pockets are either zippered or velcro, depending on what you want to store and how easily you need to access something.
As for the build quality, the VBG Motorcycle Leg Pouch is designed using durable materials and is waterproof, which keeps the contents safe in wet riding conditions. It even comes with a breathable, mesh back pad to keep you dry and ventilated during warm weather.
Overall, if you're looking for a leg bag to store your motorcycle accessories while you're riding, it's the VBG Motorcycle Leg Pouch that we would recommend. It's lightweight, completely adjustable, and a versatile choice to bring on your next motorcycle ride.
Why You Should Use a Motorcycle Leg Bag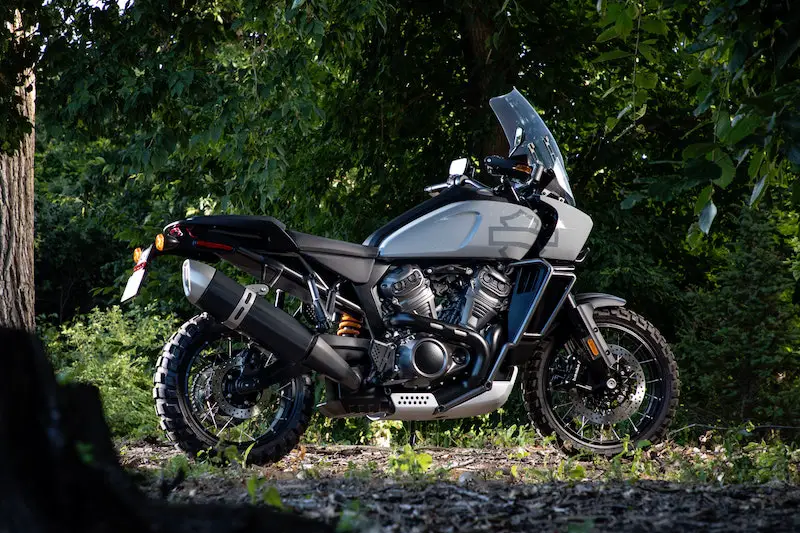 Increased Storage
The most practical reason to use a motorcycle drop leg bag is for increased storage when you're on the bike. Unsurprisingly, most motorcycles have hardly any additional storage truck carrying anything extra.
With a leg bag, it greatly increases the storage options without having to use a motorcycle tank bag, motorcycle tail bag or motorcycle saddlebags. They're also easier to manage, with everything easily accessible on your leg.
In one of these bags you can store your smartphone, wallet, house keys, or any other smaller accessories you're riding with. This way you can easily access whenever you need without having to get off the bike.
Versatile
There are a wide range of different shapes and sizes when it comes to leg bags. They're also available in a number of different materials and styles.
Is possible to choose between leather, synthetic, and waterproof options. They can even be used as shoulder bags or messenger bags, instead of keeping it on your leg all the time.
Reasonably Priced
Most of the leg bags for motorcycle riders that we recommend are reasonably priced. There's no need to spend heaps of cash to get a good-looking, quality bag for storing your personal belongings.
Compared to tank bags, saddlebags, and even motorcycle backpacks, these are much more affordable. While the options are limited, they're still a great choice and an ideal motorcycle accessory for more practical storage.
How Much Do Motorcycle Leg Bags Cost?
Most motorcycle leg bags will cost between $20 and $40. Obviously, there are options available outside this range, both cheaper and more expensive.
Some of the higher-priced bags will use better quality materials, designed to be waterproof, or made of leather. The lower-priced ones typically aren't as durable, although they're still a good choice for most riders.
Important Features
Size
Size is one of the most important features to consider when you're looking for a motorcycle leg bag. Most people prefer to ride with a small motorcycle leg bag, which is ideal for a smartphone, keys, motorcycle camera, or other smaller accessories.
There are also some large bags available, with as much as 10L of storage space. These are better suited for motorcycle touring and longer rides where you'll be carrying some accessories that you want easily accessible.
Keep in mind that larger bags will feel bulkier on your leg as opposed to smaller ones.
Adjustable Straps
Most motorcycle leg bags come with two straps for securement and adjustment. One strap will wrap around your waist while the other strap wraps around your thigh.
These straps help to keep the bag in place and prevent it from moving while you're riding. Double check the dimensions of the straps to make sure they'll fit around your waist and thigh.
Material
Popular materials that motorcycle drop leg bags are designed from include leather, nylon, cotton, and other synthetics. Many riders prefer leather motorcycle bags, which tend to be more durable and waterproof.
The main drawback to leather is that it's more expensive and will require some ongoing maintenance. Nylon, cotton, and synthetic bags tend to be cheaper, although they typically aren't designed to the same standard of quality.
Waterproof
If you're riding a lot in the rain or wet conditions, it's important to look for the best motorcycle drop leg bags that are waterproof or water-resistant. These will protect the contents of the bag from getting wet if you're riding in the rain.
Look for a waterproof coating that will protect your valuables. Otherwise, you'll need to use Ziploc bags or some other strategy for preventing everything from getting wet.
Riders that don't ride very often, and only ride and sunny and dry conditions, don't need to worry about this feature. However, it's a great feature to have because you never know when you'll get caught in the rain.
Style
The style of the bag is the last feature to consider. From our experience, many of them take advantage of a simple and stylish design.
There are some options that come with skulls, studs, and other fancy embellishments. If this is what you're looking for, keep an eye out when you're browsing bags online.