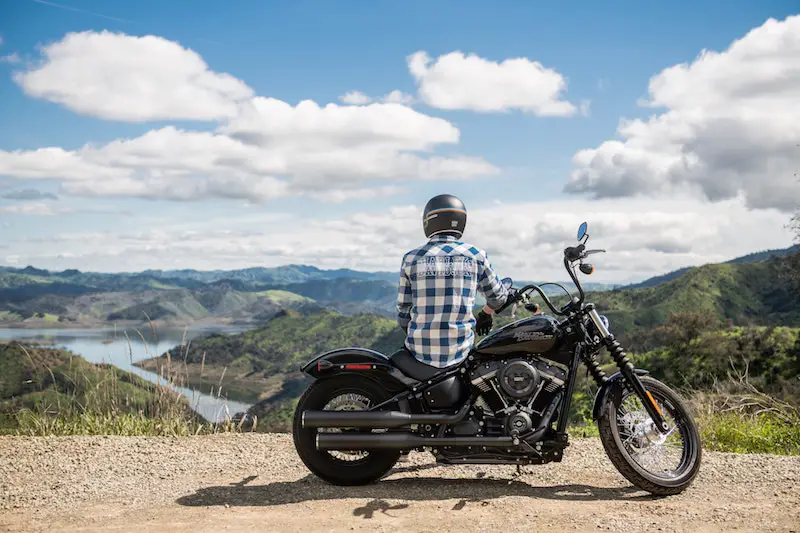 Renting a motorcycle in the United States is a good idea for seeing the best that the country has to offer. There's no better way to see the rural landscapes of America than on two wheels.
While you might want to bring your own, it's probably more affordable and easier to rent a motorcycle in America. This way you can enjoy the ride rather than worrying about shipping, licensing, insurance, and countless other factors with bringing your own bike.
Riding a motorcycle in the United States is a common activity for many Americans. People will be welcoming everywhere you go and many of the roads are perfect for motorcycle touring.
In this post, we'll look at how to rent a motorcycle in the United States and everything else involved in the renting process. This should help give you a better idea on where to rent, what's required, how much it cost to rent a motorcycle, the insurance needed, important safety issues, and everything else.
If you have any questions, don't hesitate to share your thoughts, ideas, or concerns in the comments below. Otherwise, let's jump right into it!
Renting a Motorcycle in America: An In-Depth Guide
There are a few main requirements for riders interested in renting a motorcycle in the United States. Here are some of the main requirements that can't be avoided through any US motorcycle rental agency:
Motorcycle License Requirements: Do You Need a Motorcycle License to Rent a Motorcycle?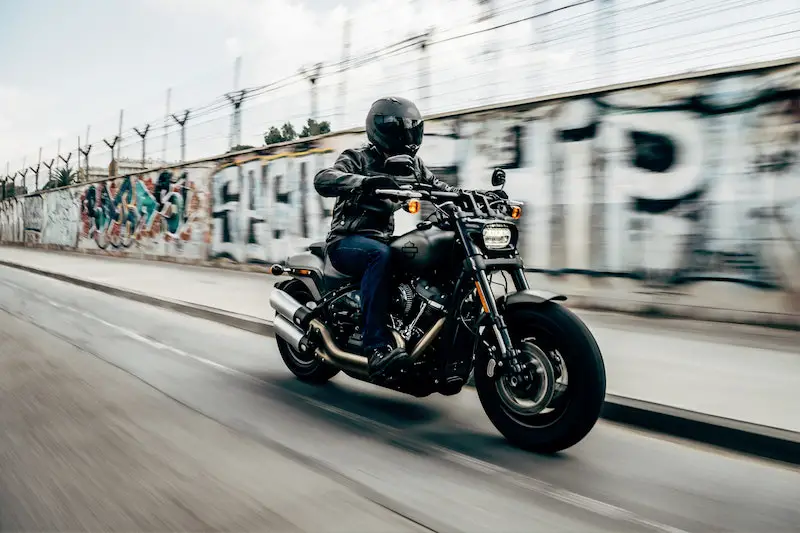 In every state, a motorcycle license from your home country is required. It needs to be the proper class or hold any motorcycle endorsement that you would need to ride at home.
State laws apply to any rental motorcycle and how it's used. This means a motorcycle license is required, regardless of the state you're renting in.
In countries that use an endorsement, there needs to be an endorsement stating you're able to ride a two-wheel vehicle. Learner's permits are not generally accepted. If your license has a three wheel vehicle endorsement, this can be used to rent special three-wheeled motorcycles.
Here are some examples of the licenses accepted in the United States:
Riders from the European Union are able to use A1, A2, A, and B1 licenses for the rental process.
A1 and A2 licenses can be used to rent scooters. A licenses can be used to rent motorcycles or scooters. B1 licenses can be used to rent three wheeled vehicles, known as trikes in America.
Riders from Canada will need a Class 6 designation to rent a bike. This excludes riders from Ontario, who would need a Class M1, M2, or M license to follow through with the rental process. Canadians with a special condition on their Class 6 or M license will still be able to rent three wheeled vehicles.
Riders from Australia will need a R(date) or R license. The R(date) can be used for scooters and the R can be used for motorcycles and scooters.
For the most part, International Driver's Permits are not required for a motorcycle rental. However, it's a good idea to obtain an IDP if your license is printed in a foreign language.
Age Requirements: How Old Do You Need to Be to Rent a Motorcycle?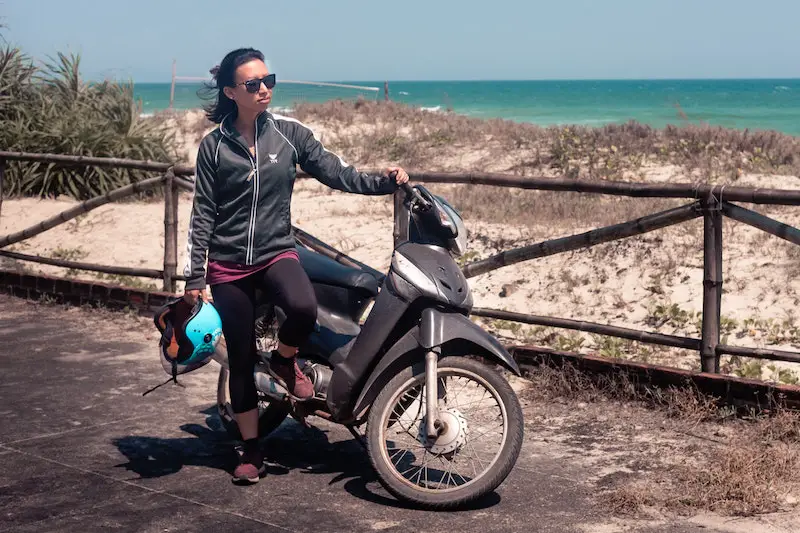 In order to rent a motorcycle in the United States, most motorcycle rental companies will have an age limit. The minimum age limit is 21 years old to rent. Some rental companies have raised their limit to 25 years old.
In some cases, it's possible to rent a scooter, moped, or other small engine vehicle at a minimum age of 18 years old. This isn't as common and is more likely to be found in tourist areas with these rental options.
The age requirements are in place to ensure that the rider has some riding experience and maturity.
Motorcycle Rental Insurance Requirements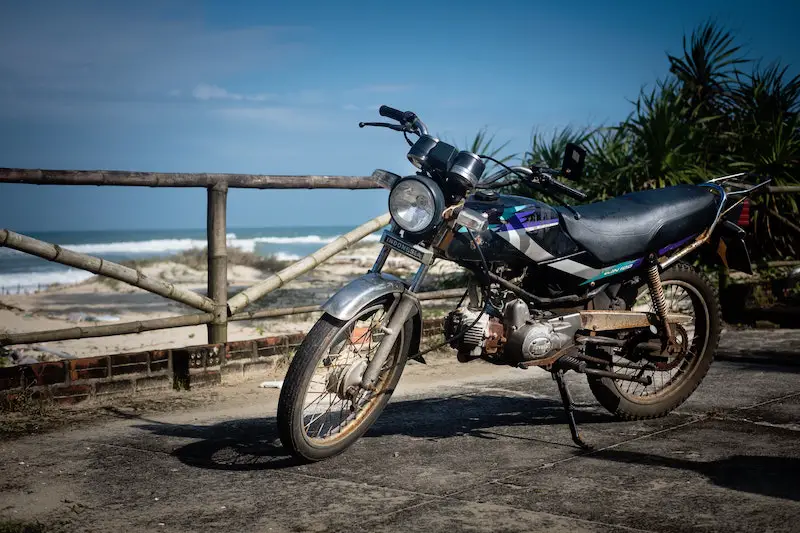 Basic Liability Motorcycle Rental Insurance
Each state has their own requirements when it comes to insurance for renting a motorcycle. However, it will definitely be insurance required when renting any motorcycle or scooter anywhere in the United States. Make sure to factor this in your budget.
The minimum insurance coverage starts with liability insurance. This liability insurance comes with a minimum amount of coverage with the price of varying depending on the state you're renting in.
Liability insurance for motorcycle rentals is required by law. Unfortunately, having your own liability insurance through your car or home insurance doesn't satisfy the conditions of the liability for motorcycles.
Basic liability insurance is typically provided by the rental company. This tends to be included in the daily cost. The liability insurance being offered covers you should you cause an accident that results in injury or any property damage.
Motorcycle Rental Comprehensive Insurance Coverage
While liability insurance is required, it only covers a small amount. Thankfully, there are ways to increase your coverage with some additional rental insurance options.
Some motorcycle rental companies in America will charge a daily rate for supplemental liability insurance. This additional coverage can increase the amount of coverage you're provided with in case of an accident. Example, if your basic liability insurance covers up to 15,000, the supplemental insurance can cover up to $50,000 or more depending on the plan you choose.
Another great option is comprehensive insurance. This can also be added on to your daily rental charge.
Comprehensive insurance house to cover you in case your motorcycle is stolen or damaged. For example, if you return to find your motorcycle has been stolen, the insurance covers the cost of the theft.
Another example is if your motorcycle is damaged by something that isn't your fault, let's say someone knocked it over with their car, these damages are covered with comprehensive insurance. This is a great additional insurance coverage to have if you'll be riding for more than a few days.
Personal Property Loss or Damage Insurance
It's possible to add on even more insurance coverage that covers any loss or damage to your personal property. This helps to make sure you're covered if someone steals any of your personal belongings or breaks into your motorcycle saddlebags.
Keep in mind that with most insurance coverage, there will be a deductible of anywhere between $500 and $5,000. Even if the damage or theft is covered, you'll still be responsible for paying this deductible.
Making the Right Choice With Insurance
Always read the fine print and ask questions about any motorcycle rental insurance coverage. Those of you traveling on a tight budget will have to weigh the pros and cons of getting the full coverage and whether or not it's worth it.
In my experience, the insurance always tends to be worth it, especially for longer rides. When you're riding in areas you're not experienced with, you're more likely to drop the bike or have something else happen.
When you're covered by insurance, none of this matters. As long as you can cover the deductible you'll be fine with whatever happens to you on the road.
Don't forget to factor the insurance cost into your budget. Base the amount based on the deductible amount oh, how long you're renting for, and the location you're riding. This will help you determine whether or not it's worth it to get the insurance.
How Much Does it Cost to Rent a Motorcycle in the United States?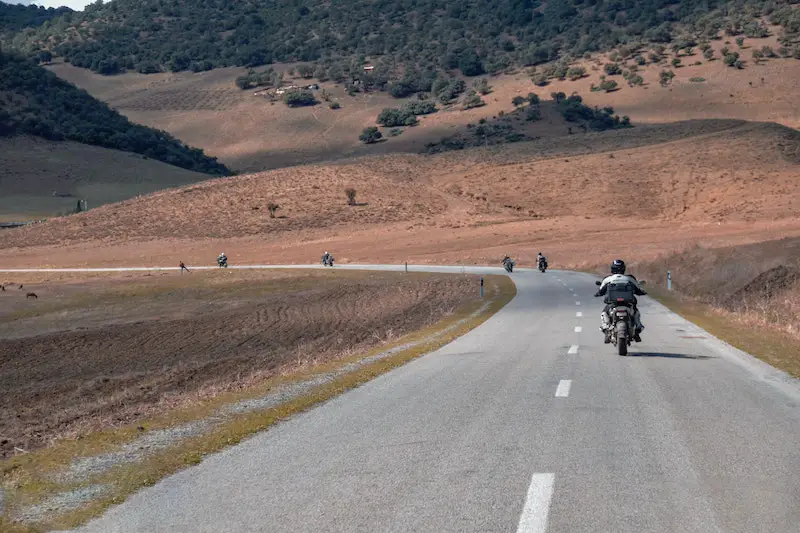 Rental Motorcycle Costs
There are a number of factors that determine how much it costs to rent a motorcycle. The most important factors would be the type of motorcycle you rent, the time of year you're renting, and the location that you're renting from.
Smaller bikes with less powerful engines will be cheaper compared to larger bikes or fully loaded cruisers. Renting in the offseason, such as the early spring, late fall, or even during the winter, will get you a better rate than if you rented during the summer. Location also plays a role in rental prices with it being cheaper to rent in less popular riding destinations.
When you're looking for a motorcycle to rent, you can expect to pay between $100 and up to $300 per day, depending on the motorcycle. Smaller, less powerful bikes will be at the lower end of this range. Bigger, more powerful touring bikes or cruisers will be at the higher end of this range.
Look for a bike that fits your budget as well as your riding capability. It's a bad idea to go with a bigger, more powerful motorcycle if your experience is with smaller, less powerful motorcycles.
Keep in mind that there can be some discounts available for military or law enforcement as well as members of an auto club. If you're over 55 or 60, there may be senior discounts available. It's also possible to take advantage of long-term motorcycle rental discounts, depending on the length of time you're renting for.
Rental Security Deposits and Insurance
Along with the daily rental charge, there are also security deposits to consider. These deposits are typically required and placed on your credit card when you rent a motorcycle stop.
The deposit will be refunded once the bike is returned, assuming it isn't damaged in any way. As for the deposit itself, the amount depends on the kind of insurance coverage you chose.
The deposit can range in price from $500 up to $5,000. This amount must be available on your credit card, otherwise the deposit charge won't go through and you won't be able to rent.
Make sure to have a credit card with a limit high enough to cover the deposit amount. If you're unsure, ask the rental agency beforehand what the amount would be so that you have the credit available when you're making the rental.
Cancellation Fees and Late Charges
Cancellation fees and late charges are another common cost that riders need to consider. These fees can range from 30% up to 60% of the total rental cost.
Depending on the rental company, some require an advanced notice of up to 30 days prior to the reservation to avoid paying cancellation fees. This means you'll need to cancel within a month of your trip or you could be paying hundreds of dollars for not following through with the rental.
Each rental company has their own cancellation policy. Read through the policy or ask the company for more information if you're not sure how the cancellation process works.
Another surprise riders may experience are the late fees. These can be incurred for not returning the bike at the time agreed upon in your rental agreement.
Most motorcycle rentals are made on a 24 hour basis. For example, when you rent a motorcycle for 2 days, the bike will likely have to be returned by the end of the second day.
Returning the bike would usually have to be done during the business hours of the rental agency. This may limit the return time where you're able to return the bike.
Always make sure you know how many days you're renting the bike for and when late fees will begin to start. Double check the exact day and time that you need to bring the bike back to avoid any fees or extra charges.
Special Event Surcharge
One final fee to consider is the special event surcharge. This is an extra daily charge that can be added to your base cost if the motorcycle is rented during a special event.
Special events include things like motorcycle rallies, gatherings, or popular group rides. Many rental agencies will increase their rates when they know the bikes are in high demand.
If you're renting during a special event, such as for the Sturgis Motorcycle Rally, expect to pay a surcharge on the rental cost. This can be avoided by renting outside of event timeframes.
How Much Does it Cost to Rent a Harley Davidson?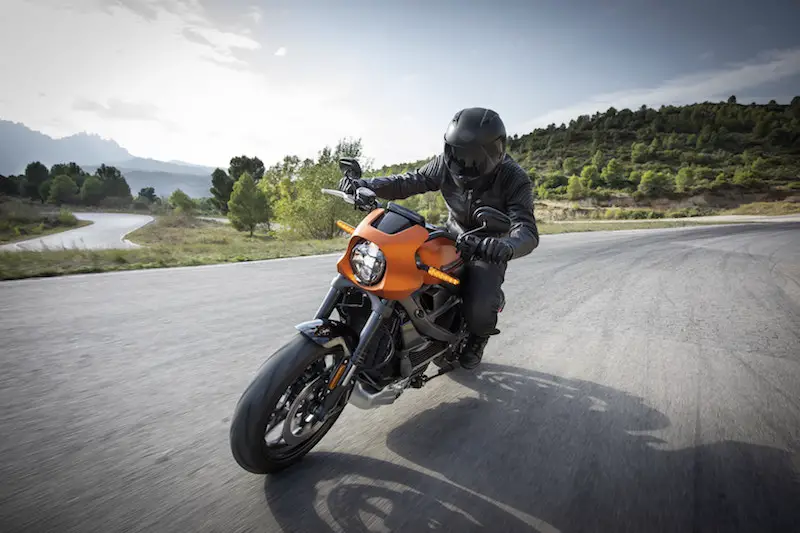 Harley Davidson motorcycles are the most popular choice for rentals in the states. They're also the most expensive type of motorcycle to rent.
At the bare minimum, you're looking at spending anywhere between $130 up to $200 per day for a Harley rental. This depends on the location and type of bike you're renting.
If you're on a budget or hoping to ride for a longer period of time, consider renting a different type of bike. Otherwise, if you're riding just for the experience, it's not a bad idea to go with a Harley-Davidson rental in the US.
How Much is it to Rent a 3-Wheeled Motorcycle?
If you prefer to rent a three-wheeled motorcycle, there are definitely options for this available. One of the most popular choices is to rent through Turo, a car sharing app in the US.
Through this app you'll be able to rent the Can-Am Spyder and Ryker. These rentals will be available in 8 different cities throughout California, Nevada, and South Carolina.
The cost to rent these three wheeled motorcycles will range between $30 up to $150 per day. It's also possible to find a motorcycle rental agency with these bikes available, although you'll have to do your own research.
What's Provided With a Motorcycle Rental?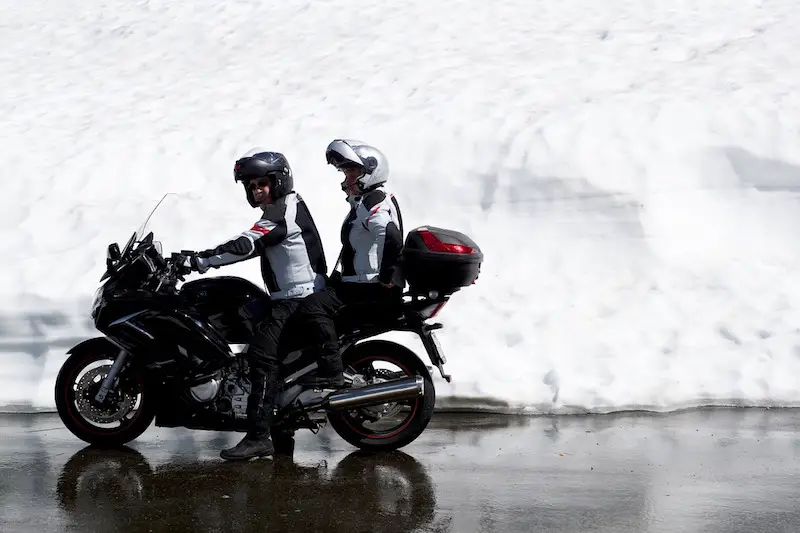 When you rent a motorcycle in the United States, the company is required to provide you with the motorcycle and one motorcycle helmet. While it's a good idea to use your own motorcycle helmet, the company is still required to provide one.
As you may know, it's not required to wear a motorcycle helmet in some US states. However, you still may be required to wear a helmet when you're operating a rental motorcycle. Any insurance agreement for the rental would also require you to wear a motorcycle helmet for the agreement to be valid.
If you're riding with a passenger, it's possible to rent a helmet. Most companies will have a helmet available for a daily fee of around $10.
Along with the helmet, you may want to wear a motorcycle jacket, gloves, or boots. It's a good idea to bring your own if you have this gear already.
If you don't have this gear, rental companies should be able to provide it for a daily fee. The availability of this gear depends on each company and the time of year you're riding. Consider making a request in advance if you need anything extra besides the helmet.
Before taking off with your motorcycle, it can be a good idea to ask the people working if they have any recommendations on local roads or routes. While you might have already done your own research, it doesn't hurt to see what the locals have to say.
Each rental company should provide you with an orientation of the motorcycle you're renting. This helps you to become familiar with the location of the gas tank, turn signals, ignition, horn, kill switch, kickstand, and any other bike components you're not sure of.
As a rider, it's important that you feel confident and comfortable on the motorcycle before you take off. While it's not a part of the initial inspection, take the motorcycle for a short ride before you leave. This way you can check that everything works and ask any additional questions that may arise.
Motorcycle Rental Limits and Restrictions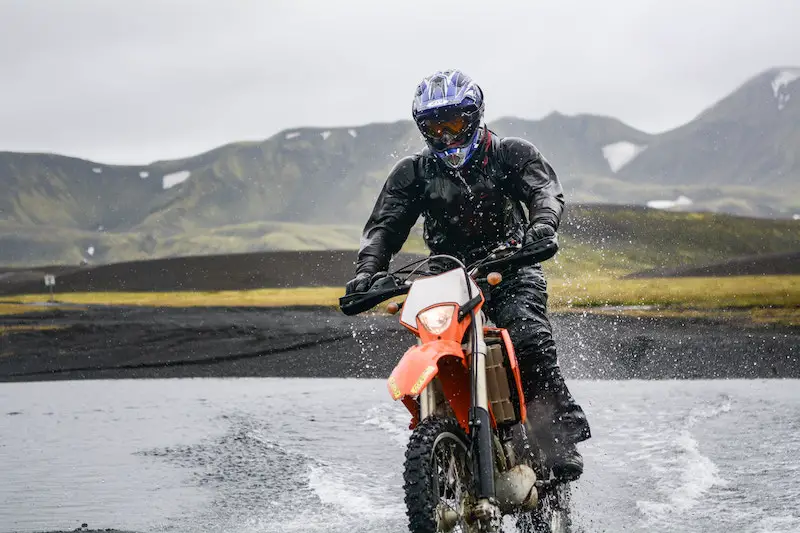 Just like with renting a car, there are certain limits and restrictions placed on motorcycle rentals. Each company will have their own limitations and restrictions, so it's a good idea to read the rental agreement that you're provided with.
Those of you renting a motorcycle in the United States will likely be required to stay within the US border. You won't be allowed to ride into Canada or Mexico, unless you have made special arrangements with the motorcycle rental company.
Another common restriction is the types of roads you're able to ride on. Generally speaking, you can take a rental motorcycle on most paved streets and highways.
Certain bikes, such as sport bikes or cruisers, won't be allowed on gravel roads, unpaved roads, or any authorized roads. This is to help ensure your safety and to preserve the condition of the motorcycle. This is up to the rental company to determine where you can ride so always ask about riding permissions if you're ever unsure.
Finally, mileage limits need to be considered. Some plans come with unlimited mileage, but this isn't included in every rental plan. Double check the limitations before signing a rental agreement to make sure you don't ride too many miles and end up having to pay extra.
Where Can You Rent a Motorcycle in the United States?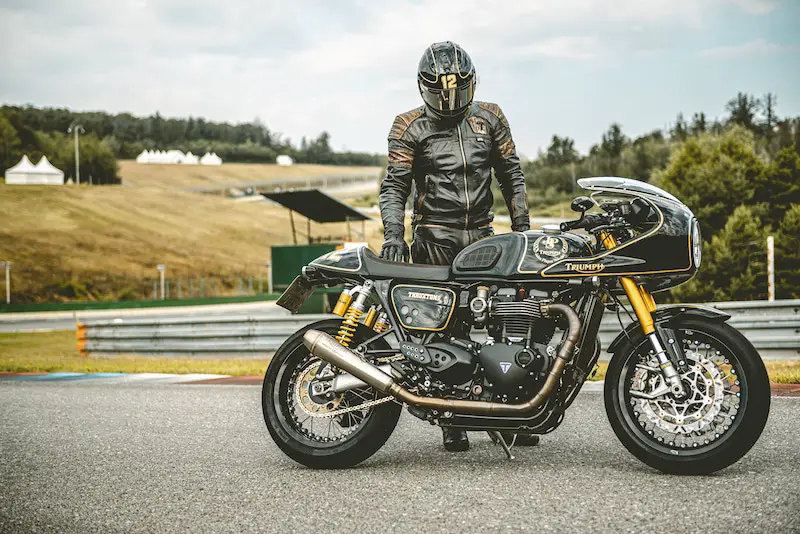 It's possible to rent a motorcycle in every state in America. To find a rental location, head to Google and perform a search for "motorcycle rental city or location". In the top results you'll be able to find a rental company.
Alternatively, it's possible to rent a motorcycle online through various booking platforms or rental agencies.
One of the most popular options for riders coming from Europe is AutoEurope. You can check out their website here for more information and locations. This company has US motorcycle rental locations in 25 states, they're easy to book with, and they provide amazing customer service.
Another popular option is EagleRider. This is a company that provides United States motorcycle rentals as well as guided and self-guided tours across the US. You can visit their website here for more information on costs and rental services. EagleRider is the best place for renting a Harley Davidson in the US.
What's Expected of You as a Rider?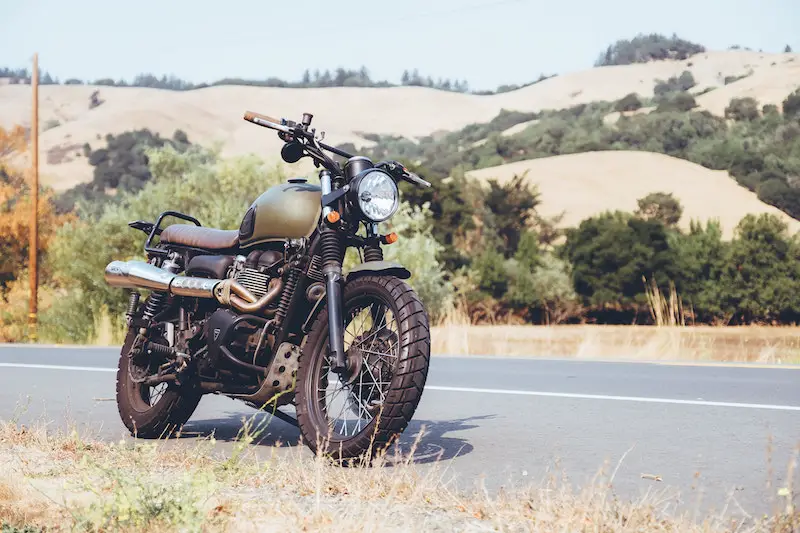 As a rider of a rental motorcycle, you are expected to properly maintain the motorcycle while it's in your possession. This means you're responsible for keeping the chain lube, keeping the bike fuelled up, checking the oil level, checking other fluid levels, and keeping the tires at optimal pressure.
All of these topics will be explained to you during the initial orientation. There should be no confusion regarding your rental responsibilities or how to perform these simple maintenance tasks.
As a writer, you're also expected to follow traffic laws for each of the state's you're riding in. This includes speed limits, parking, making lane changes, following traffic lights, and obeying all traffic laws. Regardless of what the laws are, you're expected to know them and follow them.
One law worth mentioning is lane splitting and lane filtering. This is only legal in California. Despite being legal in most places around the world, make sure you don't lane split or filter when you're not riding your motorcycle in California.
Another thing to keep in mind is how to pump gas in America. In some states it's illegal to pump your own gas, although motorcyclists generally are allowed to do so. You may also get confused with the different types of fuel, such as diesel or ethanol, so always make sure you're using the right fuel for your bike.
Can You Rent a Motorcycle For Track Day?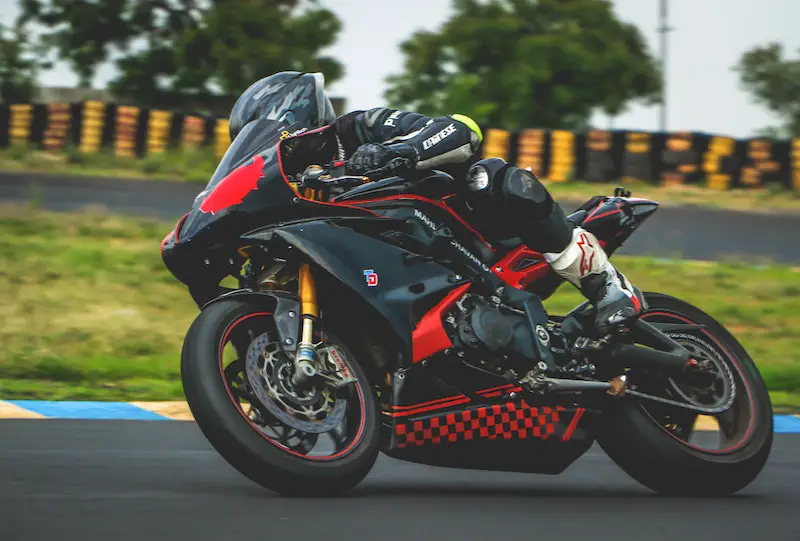 Riders interested in riding a motorcycle on a race track will have the option to rent a motorcycle. There are companies that provide bikes specifically for track days, usually including all of the gear and insurance you would need for the track.
It's not recommended, and probably not allowed, to ride your own rental motorcycle from a different company. This could put a lot of undue stress on the bike and would definitely avoid any insurance agreement.
In the US, there are track day providers that rent bikes to amateurs for them to learn how to ride the track and how to race their bikes. Coaching, mechanical services, track instruction, and general instruction is provided to teach you how to rip around the track at your own pace.
These track day providers often provide motorcycles for rent. The available bikes are set up to be safe on the track and easy for new riders to handle.
Renting from one of the track day providers is typically done in the form of a package. These packages come with a set of race tires, coaching, instruction, tire warmers, pit services, and just about everything needed for a motorcycle track day. If you want to partake in a track day, but don't want to ride your own bike, renting through one of these companies is the best course of action.
Frequently Asked Questions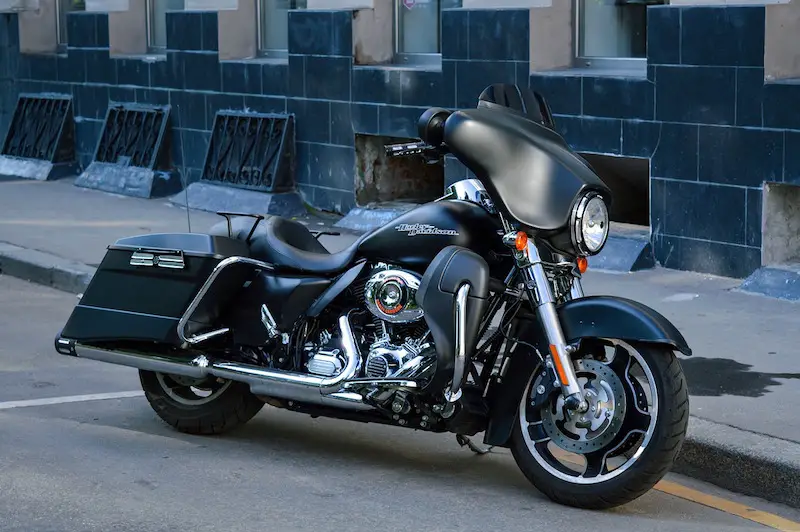 How Far in Advance Should You Book a Motorcycle Rental?
It's a good idea to make your rental reservation as far in advance of your trip as you can. At the bare minimum, we'd recommend at least two-weeks prior to your departure date.
This allows enough time for the rental agency to put the bike together and guarantee your dates. It also allows you enough time to plan your route and contact the agency with any questions you may have.
If you're visiting a destination during a popular rally or event, or if you're visiting a popular riding destination, it's best to make your reservation several months in advance. This way you don't have to worry about any issues with availability.
We don't recommend any last minute motorcycle rentals. This is not a good idea and can lead to disappointment.
What if You Get Into an Accident on a Rental Motorcycle?
Should you get into an accident, follow the normal procedures for what happens when you get into a motorcycle accident. Make sure you're OK, call the police, and then contact the rental company.
The rental agency should provide you with an emergency number you can call for assistance. Take as many photos as you can and get a copy of the police report.
What if Your Rental Motorcycle Breaks Down?
There is always the possibility that the motorcycle you're renting breaks down or suffers from mechanical issues. Not to worry = most rental companies will provide contact information for road-side assistance.
It's also possible to get special insurance for break-downs and vacation interruptions. Always speak to the rental company directly to see how they can help you out.