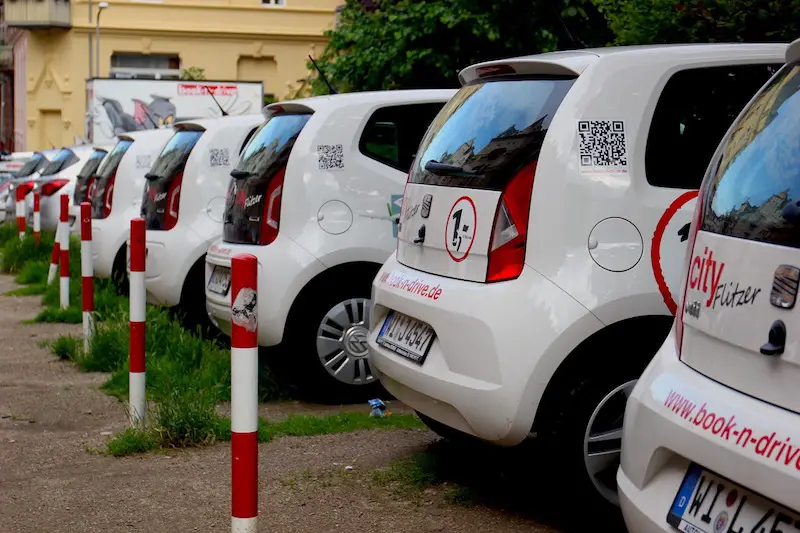 Renting a car can be a stressful, expensive experience – if you let it. Doing your research and finding the best car rental companies can make your life a lot easier. When you're heading out on a weekend road trip, driving across Europe, or even on a work trip, you don't want to deal with any unnecessary stress.
Car rentals can be expensive, but they don't have to be. Most of the top-rated car rental companies provide you with a streamlined, stress-free experience for renting one of their vehicles. That's what we want to talk about in this post and help you make the right decision in your car rental process.
Let's take a look at the seven best car rental companies.This way you'll be the most prepared the next time you want to rent a car. Our helpful guide will show you how to save money on your rental and how to get the most for your money. Let's jump right into it!
The Best Car Rental Company
Hertz Car Rental

More than 10,000 locations worldwide in 150 countries
Easy to rent a car online through their website
Amazing customer service, no pressure during the rental process
Regular discounts and coupons available
Hertz is one of the biggest and most reliable car rental companies. They're our top choice for the best car rental company in the USA, Canada, and Europe. With an extensive amount of vehicles and locations all over the world, it's hard to go wrong with Hertz.
You can find Hertz rental locations in airports, train stations, and city centers just about everywhere. This way, no matter where you're traveling, there's always going to be a rental car available for you. When it comes to cars, Hertz has a wide selection of compact cars, with plenty of other options for vans, mid-range cars, and even luxury vehicles.
Along with a quick pick up/drop off process, Hertz also offers airport shuttle services and a well-reviewed customer service team. There's no pressure to upgrade to different vehicles or pay for extra services. For the most part, everything can be done online and your vehicle will be waiting for you at your destination.
One of the best features of renting with Hertz is the peace of mind you'll get from driving their vehicles. Each of their rental options are regularly tested for performance and reliability. With the rental insurance they offer, there's no need to stress if something goes wrong with the car. Finally, Hertz always has coupons and discounts available that help to save you money on your car rental.
Overall, we definitely recommend Hertz as the best car rental company. With a wide range of low cost rentals available, superior customer service, and more than 10,000 locations, it's hard to go wrong with Hertz.
Enterprise Car Rental

Competitive pricing online and at airport locations
Airport shuttle services included in the rate
Amazing customer service
More than 6,000 locations worldwide
You shouldn't be surprised to see Enterprise Car Rental as one of our top recommendations on this list. Enterprise Rent-A-Car is one of the most popular and affordable car rental services in Canada, the United States, and Western Europe. Those of you travelling in North America are most likely to be familiar with Enterprise.
With more than 6,000 locations, Enterprise Car Rental is a big fish in the car rental market. They offer a wide selection of compact cars, mid-range cars, SUVs, and vans. You can also rent cargo vans and other larger vehicles through Enterprise.
Along with an easy-to-use website, Enterprise has a number of self-serve kiosks at their many locations. This way you can quickly rent a car and be on your way without having to stand in line or wait for someone to become available. Alternatively, their staff are well-trained, informed about the rental process, and are able to provide all the help you need during the rental process.
One of the best features with Enterprise is the unlimited mileage, multi-renter pricing, and the allowance of out-of-state travel. They even have their own airport shuttle service that brings you to your car quickly and get you on your way. Finally, the Enterprise insurance is worth mentioning, as it's affordable and relieves you of responsibility if there's any issues with the vehicle.
As one of the most popular and best rated car rental companies, Enterprise Car Rental offers everything you need when you're looking to rent a vehicle. With competitive pricing, great customer service, and affordable insurance, it's hard to go wrong with Enterprise. Compared to Hertz, Enterprise is a great choice if you're travelling in the US or Canada.
National Car Rental

More than 1,500 locations worldwide
Easy to use and easy to navigate website
Competitive pricing
Amazing customer service depending on location
If you can find a great offer, or if there isn't a Hertz or Enterprise available, it's National Car Rental that we'd recommend. With just 1,500 locations worldwide, National simply doesn't have the same offering or availability as our two top recommendations. Despite that, they're still a great rental car company if there's a location available nearby with competitive offers.
In order to be more competitive, National offers some of the lowest daily car rental prices in the USA. Their prices elsewhere are also competitive to local rental agencies, depending on what you want. It's also easy to use the online website to book a car through National without having to visit a physical location.
When it comes to customer service, you can expect a high level of standard at most National agencies. While some places have negative reviews, that's likely due to one-off issues, rather than a problem with the entire location. Given the smaller selection and availability of vehicles, National does a great job at remaining competitive.
Compared to most of their competitors, National offers a better cancellation window. They're less strict on the rental policies and have great insurance for peace of mind. Depending on where you're renting, you can sometimes take advantage of incredible promotions, such as free rental days or discounted rates.
For a smaller rental agency, National Car Rental still makes it on our list as one of the best places to rent a car. They don't offer as many locations outside of the US, but if you're travelling in the USA you'll want to check what National has to offer. To stay competitive, they regularly offer low prices on car rentals and it's easy to book online.
Budget

Wide range of different vehicles available
Discounts on monthly rentals
Impressive website and online booking system
Better rates with upfront payments
Many of you are probably familiar with the Budget Car Rental organization. However, you might not be aware of the wide range of different vehicles they have available for rent. Along with compact cars and trucks, Budget also offers a wide range of mini vans, SUVs, and even luxury cars. While most agencies focus on the compact car rental market, Budget has you covered if you're looking for something different.
Another feature that makes Budget a great choice for car rentals is their impressive online booking platform. Through the budget website, you can book any of their available cars, trucks, or other vehicles. It will be ready for you at the pickup location – no waiting or speaking with representatives required.
Despite being of the smaller car rental services, Budget offers many of the same features and qualities found in the bigger agencies. They offer great customer service, discounts on monthly rentals, and competitive pricing if you pay upfront. All of these features along with a wide selection of different vehicles make Budget a great choice when it comes to renting a car.
Avis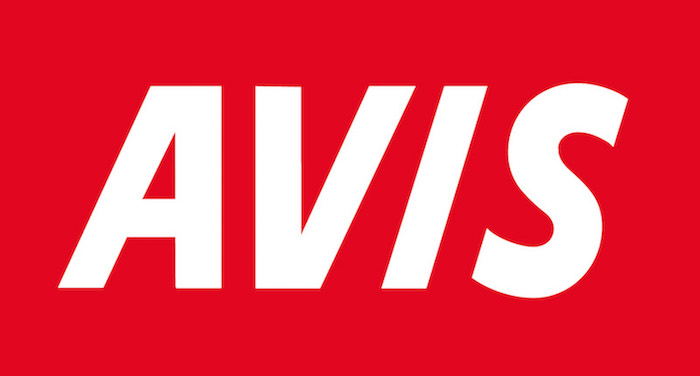 Great prices for weekly rentals
More than 1,900 locations across the USA
Decent loyalty member program
Most Americans will be familiar with Avis as one of the best car rental companies in the USA. This is yet another popular American car rental company offering competitive pricing and great customer service. Whether you're looking for a daily rental, or you're interested in weekly rates, Avis has something affordable available for everyone.
Compared to our other recommendations, Avis offers some of the best weekly rates for car rentals in the USA. With more than 1,900 locations across the country, you're bound to run into one and most popular airports and travel destinations.
Another benefit to Avis is available for loyalty members. With the Preferred Plus membership you'll be eligible for complimentary upgrades. Some people have also found they have received better service being a part of the Loyalty Club.
When it comes to additional drivers, it's inexpensive to add one with Avis. The rate for an additional driver starts at around $15. It can be higher or lower depending on the location.
Some additional services that Avis offers include pick up services, a wide selection of vehicles, and competitive pricing. They also have promotions during the year, which can help save you money for your rental car. If you're looking for a reliable and affordable car rental company in the states, it's hard to go wrong with what Avis has to offer.
Best Car Rental Company FAQ
So we've gone ahead and made our recommendations for the best car rental companies. Now, we want to make sure you're fully informed during the entire rental process. This way, you can avoid any unnecessary fees and get the best rental prices.
In this section, let's take a look at the best car rental prices and the best car rental deals to help get you in the vehicle you want. Should you have any questions, don't hesitate to drop a comment down below.

What Makes the Best Car Rental Company?
There are a number of factors that go into making a car rental company one of the best places to rent a car from. Anybody can hire out cars, but there are features that companies need to make them worth your time and money. These are the different features that each of our recommendations possesses.
Online Booking and Easy Website Access
Nobody wants to call or head to a physical location to rent a car. Being able to rent a car online and pick it up at your destination is the only way to do it these days. Each of our recommended companies have a strong web presence with an easily navigable online booking platform.
On each of the websites you'll be able to find local rates, vehicle availability, and customer reviews. You'll also be able to get the information you need on locations, airport shuttle services, and any other services you might need. Should you have any concerns, each of the websites have customer service representatives available to help you.
Customer Service
Speaking of customer service, we wanted to recommend brands known for properly treating their clients. Looking at the reviews about recommended companies, this happens to be the case with each of the car rental agencies up above. While some people will run into issues, these companies we've recommended treat their clients right just about every time.
If you do run into any issues with customer service, try contacting another agency. There's no reason to deal with unhappy, rude, or unhelpful employees when you're spending this much money renting a car. Those of you more comfortable on the phone can call these businesses directly to get an immediate feel for how they'll treat you.
Locations
Whether you're travelling for fun or heading on a work trip, it's important to be able to rent to car wherever you go. We wanted to choose brands that have locations in most major cities and popular tourist destinations around the world. In the list above, some agencies have a number of worldwide locations, while others better serve a North American market.
Another benefit to more locations is that you're able to take advantage of loyalty programs, coupons, and relevant promotions. There's no point in signing up for a loyalty program or giving your email for promotions if there aren't any locations you can rent cars from.
Hours of Service
It's a terrible feeling getting to your destination to find out the car rental agency isn't open until the next day. While most car rental agencies follow typical business hours, our recommendations happened to be open longer. These service hours give you a better window of picking up or dropping off your vehicle without worrying about the time.
How Much Does it Cost to Rent a Car?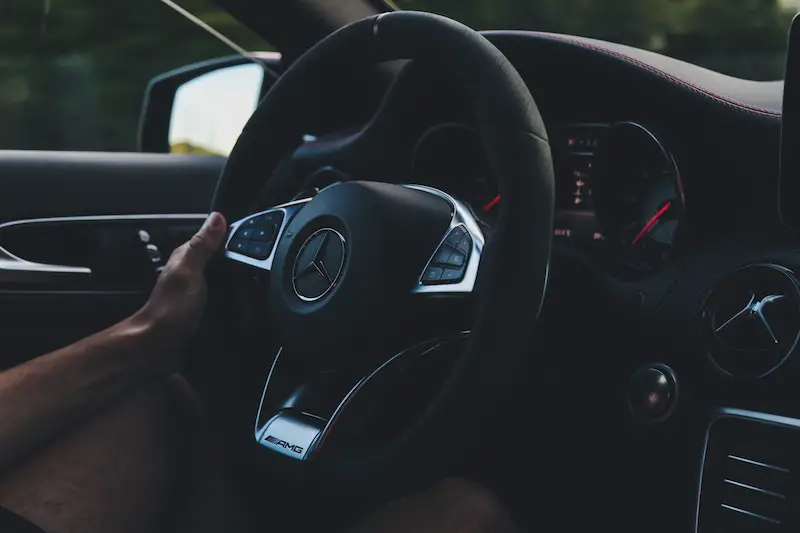 There are a number of factors that determine how much it costs to rent a car. These factors include the location, the type of car you're renting, your age, and the duration of the rental period. Additional add-ons can also have an impact on the rental car price.
In general, you can expect to spend anywhere from $25 up to $100 per day to rent a car in the United States. The prices are similar in Canada. Prices tend to be lower for a car rentals in Europe and Asia, especially if you're renting a vehicle with a standard transmission.
Keep in mind that there are additional costs to be considered when you're renting a vehicle. Don't forget about taxes, extra insurance, and any additional fees at the rental agency might incur. Prices at airports are also going to be different than what you see online or can find at stand-alone locations in the city.
The type of car you rent is one of the most important factors determining the price. Smaller, basic vehicles are typically more affordable while higher-end, larger, and luxury vehicles will be more costly.
Another factor to consider is your age. Drivers under 25 will pay higher rental costs, if they're allowed to rent at all. Many companies won't rent to younger drivers. Those that do will have higher mandatory insurance costs.
Generally, it's hard to provide an exact rate on how much it really costs to rent a car. Your best bet is to shop online and look for the best deal you can find. It's also a good idea to look for any promotions or loyalty rewards to find the best price for a car rental.
What To Do and Not Do When Renting a Car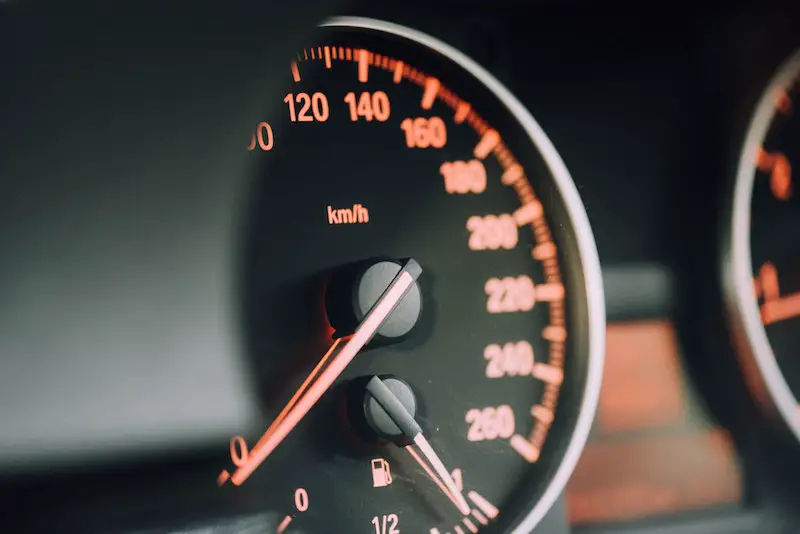 Definitely Browse Online
The first thing you should do if you're interested in renting a car is to browse online. Not only can you visit the rental agency website directly, there are also sites that pull rental prices from dozens of different agencies to provide you with the best price.
Browsing online will provide you with accurate data. This way you'll know exactly what you're looking for without having to rely on a customer service agent to help you out. It's also easy to book online so that everything is ready for you when you arrive.
Write Down the Mileage
If you're planning on driving a long distance with the rental, or the agency doesn't have an unlimited mileage policy, you definitely want to write down the mileage. This helps you to determine exactly what you're getting charged for with the final bill.
Writing down the mileage also helps you to avoid any issues with the agency if they have any inaccurate claims. Consider taking a photo with your phone as well. This provides a timestamp and is just as accurate.
Get the Insurance
This is a tough one, but I would definitely recommend getting the full insurance on a rental vehicle. It's just a few dollars extra per day and gives you the peace of mind that you don't have to pay anything out of pocket if something happens.
Personally, I've had issues with rental cars before. Without the insurance I would have been out a lot of money and had a stressful trip. Thankfully, the insurance covers everything, and there's no need to worry.
However, some credit cards offer built-in insurance for rental cars. Call your credit card company beforehand to check their insurance policy and if it's applicable to your rental.